5
minute read
There are multiple reasons why drivers choose to switch car insurance companies. Whether it's for lower rates, adding more coverage, or for a recent car purchase, switching insurance providers can help you maintain a favorable combination of coverage and price. If you're hoping to switch car insurance providers but haven't done so in the past, the process may seem difficult—thankfully, it isn't. However, before switching providers, there are a few key steps to ensure you don't have a lapse in coverage.
Key Takeaways:
Consider switching auto insurance providers after a major life change, such as getting married or purchasing a new car, to help you take advantage of potential savings.
Comparing car insurance quotes from multiple providers annually can help you find (and keep) the best rates available.
Avoid any gaps in coverage when switching insurance providers. Always ensure your new policy is 100% active before canceling your current policy.
When to Change Car Insurance Companies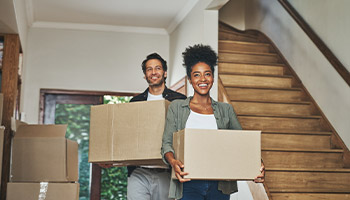 Changing auto insurance companies is possible anytime, even if you paid for a full year of coverage. Although you don't have to wait for renewal to cancel a policy, remember that some companies may charge an early cancellation fee before you receive any refunds for previously paid premiums. Here are just a few life events that may signal it's time for a switch:
You recently moved to a new city or state: Insurance providers use local data to determine your premium, so you may be able to save if you move to a smaller city. If you move to a new state, you'll likely need to update your insurance to meet any state-required liability limits.
Adding a new driver or vehicle to your policy: If you're adding a teen driver to a family policy or listing an additional vehicle, consider shopping around for car insurance quotes. Providers rely on multiple factors when setting rates, so it's possible to find a carrier that offers lower rates for new drivers or vehicles.
Your premium has increased: If your premium has increased during renewal, it may be a good time to research quotes to find a better deal.
How to Switch Car Insurance Companies
1. Check for Potential Cancellation Penalties
Before you switch car insurance providers, it's important to be aware of any potential penalties you may face for canceling, especially if you're canceling during the middle of a coverage period. Although you can cancel anytime, some companies may charge a small fee or penalty for terminating a policy early.
To avoid surprises, contact your current provider and ask about the cancellation process. If you will be charged a fee, compare that to any potential savings you may have with a new insurance provider. If the savings exceed the fees, it may be worth it to switch mid-policy. However, if the fees outweigh the savings, you may want to wait until your next renewal to make the change.
2. Compare Car Insurance Quotes from Multiple Providers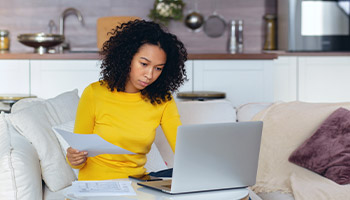 Once you've decided that switching car insurance companies is a wise decision, your next step is to compare auto insurance quotes from multiple providers. This step is crucial because it will ensure you get the best rate possible. Even if you decide not to switch, we recommend comparing quotes periodically to avoid overpaying for coverage. Insurance agents can often run quotes from many providers at once, saving you the work of contacting each company separately.
It's essential that you compare quotes using the same coverage types and limits with each provider so that you get an even comparison. Thankfully, getting a quote online is a simple process, but you will need the following information:
Your vehicle's year, make, and model.
Vehicle identification number (VIN).
Driver license numbers for all drivers that will be listed on the new policy.
Garage address where the vehicle will be parked.
If you live in a state that can use your credit score to set your rate, you may also need to provide your social security number.
When speaking to a potential insurance agency or company, don't forget to ask about any discounts you may be eligible for.
3. Do Your Research
If you find a better rate through a different insurance provider, research the company before finalizing the switch. Although a highly important factor, car insurance is more than just your premium. A good insurance company should have a solid track record of good reviews for how they handle their claims. You don't want to agree to a new policy only to find out later you don't get the same benefits your previous insurer provided, such as an online claim feature or 24/7 customer service.
4. Avoid Canceling Too Soon
One of the biggest mistakes customers make when they switch car insurance providers is canceling their current policy too soon. Even if it's just for a day, having a lapse in coverage could cause major financial and legal challenges if you cause an accident while uninsured. If caught driving without insurance, you could face hefty fines or even have your license suspended. Additionally, having a lapse in coverage could cause higher rates with a new insurer.
Be sure to tell your new insurance provider that you are switching from a different provider. Your new insurer should be able to help you avoid any gaps in coverage by having your new coverage start well before your old policy's expiration.
5. Contact Your Current Insurance Provider to Confirm the Cancellation
Once you have a new provider and have confirmed your new coverage start date is before your current policy expires, contact your current insurer. In most cases, it is your responsibility to contact your insurer if you wish to cancel. Do not assume your policy will end just because you stop paying your insurance premium.
For a smooth process, you should have all your official documentation and proof of your new insurance policy in hand before you cancel your current coverage. Each company will handle cancellations differently, so the process may vary depending on your provider. Some companies may require you to sign an authorization form or provide a cancellation notice in writing.
Frequently Asked Questions Regarding Switching Car Insurance Providers
Can I Switch Car Insurance Companies if I am Financing or Leasing a Car?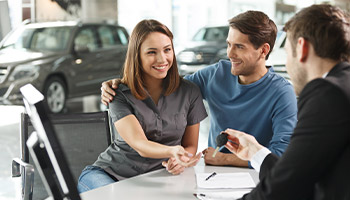 Yes, it is possible to switch car insurance companies even if you are financing or leasing a car. However, you must let your new insurance provider know who your lender or lessor is.
If you do not let your new insurance provider know about your switch, your lender may assume you have a lapse in coverage when they receive the cancellation notice from your previous insurer. Most lenders require collision and comprehensive coverage as a term of your loan or lease, so keeping them aware of any changes will protect your contract.
How Often Should I Compare Auto Insurance Quotes?
Getting an auto insurance quote from a provider has no negative impacts. A quote is simply an estimate and does not bind you to a purchase or affect your current coverage. We recommend comparing auto insurance quotes each time your policy is up for renewal to ensure you have the best rate possible. However, staying with the same company also has its benefits, such as loyalty and multi-policy discounts. Before you switch car insurance providers, evenly compare all aspects of your policy, not just your rate.
Can I Switch Car Insurance Providers After an Accident?
Yes, you can switch providers even after an accident, but it won't make the accident/claim disappear. If you cancel a policy while you have an open claim, your new provider may increase rates once your claim closes. Additionally, some providers may have underwriting guidelines that prevent them from accepting new customers with open claims.
Still Have Questions? AIS Can Help
At AIS, we have over 55 years of experience helping our customers navigate the car insurance marketplace to help them find coverage they can rely on. Our insurance specialists will assist you with comparing quotes from our network of trusted insurance providers and will answer any questions you may have regarding the change. To speak with a specialist, call (888) 772-4247 or start a free quote online.
---
The information in this article is obtained from various sources and is offered for educational purposes. Furthermore, it should not replace manuals or instructions provided by the manufacturer or the advice of a qualified professional. No warranty or appropriateness for a specific purpose is expressed or implied.