4
minute read
Watching your teen reach the milestone of passing their driving test may bring up more worries than excitement. How did it come to be that your child who once depended on you for almost everything is now ready to get behind the wheel and drive around town as they please? As a parent, it would be pretty strange if you didn't worry about their safety, the possibility of your teen driver injuring someone in an accident, or if they're paying attention to the road instead of their phones. The list goes on and the anxiety heightens, especially when you're not next to them! And then finally you get that dreaded realization of having to make sure they have car insurance to drive. Before handing the car keys over to your teen driver, here are a few things to keep in mind while shopping for car insurance rates for your teen.
Obtaining Insurance For Your Teen Driver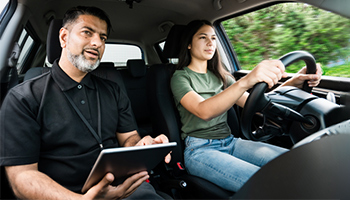 The most important thing to know and stress to your teen driver is that it's illegal to drive in California and most states without car insurance. If your child obtained a provisional instruction permit under the age of 18, most insurance companies will cover them under the supervising driver's insurance policy. That's because your child's permit requires a supervising driver to be present and they cannot legally operate the vehicle on their own. Typically, they will be listed as a "permit driver" and insurance companies usually don't increase rates until they receive their license. But don't assume they are automatically covered under your policy. You need to notify your auto insurance company and understand any stipulations they may have.
Once your child obtains their driver's license, they are no longer covered under your policy as a permit driver. At this point, they must be added to your policy as a "listed driver" or will need to purchase an entirely separate auto insurance policy from yours. To add your child to your policy, you'll likely need your child's name, date of birth, driver's license number, and the date they received their license. All licensed drivers must carry at least their state's minimum liability limit. In California, the minium requirements are $15,000 of bodily injury insurance per person, $30,000 of bodily injury per accident, and at least $5,000 of property damage insurance.

Visit our teen insurance resource page to learn more about teen auto insurance requirements in your state.
Should They Get Their Own Insurance?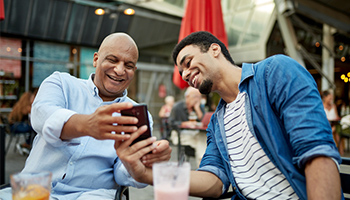 It's understandable why some parents may choose to have their kids get their own car insurance policy so that their insurance rates don't increase. However, it's rare that a stand-alone insurance policy for them is cheaper. In fact, it's usually more expensive for them to have a separate policy than adding your teen to your own. You will be financially responsible in any case since minors cannot sign contracts, including insurance applications. Additionally, there are some benefits to adding them to your car insurance. Some common advantages are:
Qualifying for new student discounts
Convenient and simplified policy management
Multiple vehicle discount
Ensuring they have coverage when driving other household vehicles
Why Are Insurance For Teen Drivers So High?
Teenage drivers are responsible for more car accidents than any other age group. Because of their lack of driving experience and tendency to underestimate or not be able to recognize dangerous situations, young adults experience higher insurance rates. However, it is necessary to have the proper insurance to avoid experiencing any financial strains.
Teen Driver Car Insurance Discounts
To offset the cost of adding your child to your auto insurance policy, there are a few things you can do to make adding a teen driver more affordable. Taking advantage of discounts is a solid strategy to save money. Other ways may include simply educating your child about safe driving habits or even tweaking your auto insurance coverage.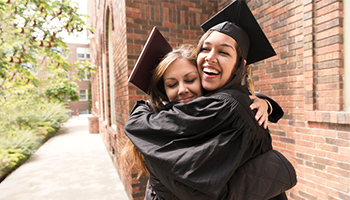 Good student discount. Most insurance companies offer a Good Student Discount for teenagers and young adults enrolled full-time in high school or accredited college and received at least a B average.
Away for school discount. If your teen driver only occasionally drives your car due to being away at school, your insurance company may provide a Student Away Discount. Each insurance company has different requirements of how far your teen needs to be from home to qualify, such as being at least 100 miles away from home.
Practice safe driving. It's always a good idea to practice safe driving because accidents and tickets can raise your rates. Plus, many insurers offer discounts for safe drivers!
Higher deductible or lower coverage limits. The liability limits on your existing policy might be higher than they need to be. Or perhaps, it may be time for you to raise your deductible for that older car. Adjusting these coverages accordingly can result in a lower auto insurance rate. Just make sure you carry adequate coverage for your needs in the event of an accident.
Shop your insurance rate. Any major changes to your policy always present a good opportunity to shop your rate with different insurance carriers. Rates vary widely among carriers, so you may be able to find a lower rate elsewhere.
Get A Free Auto Insurance Quote
AIS Insurance compares the rates of multiple top companies to find you the best coverage at the right price. Speak with one of our Insurance Specialists at (855) 919-4247 or get a free online quote to see how much you can save.
---
The information in this article is obtained from various sources and offered for educational purposes only. Furthermore, it should not replace the advice of a qualified professional. The definitions, terms, and coverage in a given policy may be different than those suggested here. No warranty or appropriateness for a specific purpose is expressed or implied.