4
minute read
It's true that Car Insurance rates may increase due to many factors outside of our control. Advanced car technology, more distracted drivers on the road and higher medical costs are just a few examples of the factors that go into determining the rates set by insurance companies. However, there are still many ways you can find savings, and AIS is here to help.
How Does AIS Work?
First, there are a few things you should know about us.
AIS is not an insurance company and therefore does not control or set any insurance rates or premiums.
AIS is an insurance agency that partners with several of the top Auto Insurance companies in the country. A few names you may recognize include Progressive, Nationwide, Mercury Insurance, Infinity and more.
We partner with these highly rated insurance providers so that we can compare all their rates at once.
Then, we find our customers the rate that works the best for them as far as coverage and price.
You save both time and money by using AIS because we compare rates for you. Plus, we do it all without charging a broker fee.
Whether you are looking for your first Car Insurance company or have been an AIS customer for years, there are three main ways we can help lower your premium.
1. Get A New Car Insurance Quote
The AIS quoting process is free and simple. You can choose to get a free quote with one of our agents over the phone or online on our website. Both ways require some information about yourself, your driving record and your vehicle. In just a few minutes, you'll receive a quote with the lowest rates available to you for the coverage you want.
To find out more about how Car Insurance companies calculate rates, read this. It's also important to keep in mind that most companies use the same factors to determine rates but weigh them differently in your premium. This is why you may receive different rates from different companies, even if they are offering the same amount and type of coverage.
There are few instances in which you should consider getting a new quote from AIS:
You are looking for your first Car Insurance policy and want to find the best rate.
You experienced a premium increase from your current company and are curious to see if there is a cheaper rate out there.
You recently went through a major life event, such as marriage, buying a home, buying a new car, moving closer to work, getting a master's degree, etc.
As you go through life, it's common for your Auto Insurance rate to change. To ensure that you're getting the best rate, you should get a new quote every so often. Customers who get a free quote from AIS typically find that they can save money when they switch to another insurance company without losing any coverage. Sometimes, you may even be able to spend less while receiving even better coverage.
2. Bundle Your Policies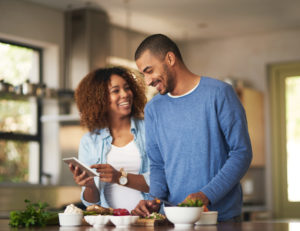 Another way that AIS can help you lower your Car Insurance rate is by bundling your policies together. Many insurance companies offer a reduction in premium when you have multiple policies with them. Our Insurance Specialists can see if your insurer also offers Homeowners, Renters, Condo, Motorcycle and/or RV Insurance that you can bundle with your Auto Insurance. Additionally, AIS can compare multi-policy discounts between companies to see which one offers the lowest rate.
Bundling your policies together has other benefits, as well. The main one being that you only have to deal with one insurance company for all your assets. Having one account makes things a lot easier if you ever need to make a change to your policy or file a claim.
3. Discover Discounts
There are many more discounts that AIS can help you find when it comes to Auto Insurance. Our agents know which companies offer what discounts. That means they can recommend the company that will offer you the most discounts based on your situation.
For example, your child may be a college student who gets good grades every semester. Therefore, you may qualify for a Good Student discount on your premium. But what happens if your current Car Insurance company doesn't offer that discount to its customers? AIS can find you a company that does offer the discount and let you know if that lowers your rate enough that you should make the switch.
Other common Auto Insurance discounts that drivers typically qualify for include:
Multi-Vehicle Discount
Good Driver Discount
Vehicle Safety Equipment Discount
Automatic Payments Discount
Occupational/Association Discount
Mature Driver Discount
You can find more information about Car Insurance discounts here.
Common Misconceptions About AIS
We get it. Many people are confused about what AIS is. You may want to think about us as the Expedia or Trivago of Car Insurance. As mentioned before, we do not set any insurance rates as we are not the insurance company providing your coverage. We simply compare the rates for you all in one place and make it easier for you to find the lowest price.
The great thing about this is that we can switch you over to a different Auto Insurance company if you're ever unhappy with your current one. We'll save you the hassle of starting your search all over again because we can do it for you, for free.
Speak with an AIS Insurance Specialist Today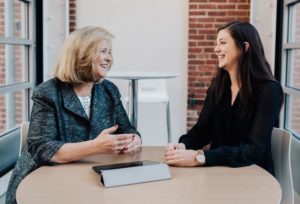 By now, you may think that you qualify for a lower Auto Insurance rate. If that's the case, give our Insurance Specialists a call at (855) 919-4247. We specialize in finding you savings on your premium and we want to help you counteract these industry-wide rate increases.
Utilize the power of AIS and save money on Car Insurance today.
---
The information in this article is obtained from various sources. This content is offered for educational purposes only. It should not replace the advice of a qualified professional. The definitions, terms and coverage in a given policy may be different than those suggested here. Such policy will be governed by the language contained therein, and no warranty or appropriateness for a specific purpose is expressed or implied.