4
minute read
The auto market has undoubtedly been in a flux state for the past few years. Due to national chip and supply shortages, sticker prices for new and used cars soared, and they've yet to fully come down. According to J.P. Morgan, the average cost of a new vehicle was up 4.2% year-over-year in January 2023. So, if you find yourself in the market, you may ask yourself, how much should I spend on a car? As prices continue to adjust, knowing how much you can afford is key to purchasing the type of vehicle you want without breaking the bank.
What is the Average Price of a New Car?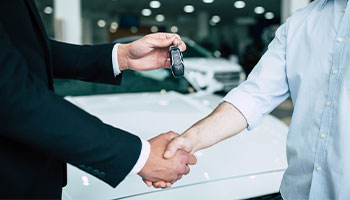 Before diving into how much you should spend on a car, we first have to understand where prices currently stand.
According to Cox Automotive, the average price of a new vehicle in the United States was $48,008 during March 2023. Though high, the figure marks the end of a 20-month-long trend where car prices exceeded the manufacturer's suggested retail price (MSRP). As manufacturers further increase the supply of new vehicles, we can expect to see sticker prices continue to adjust.
However, although the trend is currently facing down, most experts agree that the movement will need to be more powerful enough to return us to pre-pandemic prices as inflation and interest rates plague the market. Still, with inventory increasing, analysts at J.P. Morgan believe we may see new vehicle prices decline by around 2.5% to 5% year-over-year for the remainder of 2023.
What is the Average Price of a Used Car?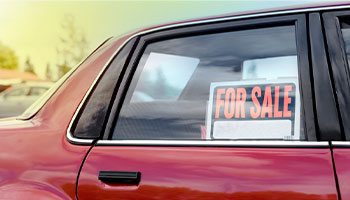 The used car market has improved over the last two years, but signs indicate that prices may increase again. During February of this year, the average used car price was $26,068, according to Cox Automotive. Although we were beginning to see prices fall at the end of 2022, shrinking inventory and increased demand—due to consumers leaving the new car market for lightly used vehicles—cut much of those savings during the first half of 2023.
One of the leading indicators that used car prices may rise (again) this year is that wholesale used vehicle prices were up by 8.8% last March. Although this figure represents wholesale purchases, the change in price tends to reflect how much more consumers pay. Furthermore, the used vehicle inventory is down 21% compared to a year ago, which sets the stage for increased prices as more consumers compete for the same vehicle.
How Do Interest Rates Affect Car Prices?
The Fed can affect consumer purchasing power during economic difficulty by raising the federal funds rate. Although raising rates doesn't directly target auto loans, it does affect the overall cost for lenders to borrow money. This cost then gets passed down to consumers. As of this writing, the federal funds rate is 4.75% to 5.00%. When rates are higher, it's more expensive to borrow money.
So, How Much Should I Spend on a Car?
Everyone's financial situation is different, so there isn't a magic answer to "how much should I spend on a car." If you're like most consumers and will require a car loan to finance your vehicle's purchase, the best way to begin is by creating a monthly budget. Because car payments are on a monthly basis, you'll need to ensure you have your bases covered and aren't stretching yourself thin with your purchase.
To make a budget, begin with your monthly net income and list your monthly expenses. For example, be sure to include the following:
Mortgage or rent, plus utilities
Cell phone bill
Insurance premiums (homeowners insurance, existing auto policy, and any other insurance not deducted from your paycheck)
Debt payments
Groceries
Entertainment costs
Once you list your monthly expenses, subtract them from your take-home pay to determine how much money you have left over that can go towards a car payment. You can also input this number into an online car payment calculator to determine what you can afford. Remember that you'll have additional expenses after purchasing the vehicle, such as fuel, registration and maintenance costs.
The 20/4/10 Rule: A General Guideline to Follow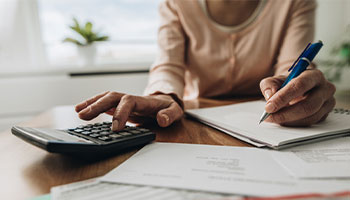 Sometimes, all we're looking for is a general rule to follow when purchasing a new or used car. For most consumers, the 20/4/10 rule is a good place to start. The rule states that you can afford a vehicle if you meet the following requirements:
You can afford to put 20% or more down towards purchasing the car.
You can take out a car loan with a term of four years or less.
Your total transportation costs—fuel, insurance, monthly payment, etc.—are less than 10% of your monthly income.
The 20/4/10 rule is helpful as it limits the interest you'll pay over time and keeps your car payment manageable. By keeping your loan term to four years or less, you mitigate the risk of owning more than what your car is worth, a problem that can happen with long-term loans due to interest.
Depending on your financial situation, this rule may limit your options to used vehicles only. However, remember that this is a general guideline, not a law. You can always adjust the numbers to account for what's most important to you. Doing so may be worthwhile if you want and can responsibly pay more than 10% of your monthly income.
Don't Forget About Car Insurance
When purchasing a new vehicle, you must also consider insurance costs, especially if financing the purchase. Most lenders will require you to carry collision and comprehensive coverage to finance a car,  increasing your monthly premium if you currently only have your state's minimum liability requirements. Auto insurance premiums vary greatly depending on your provider and where you live, so comparing quotes online can help you find the best deal. 
At AIS, we have over 55 years of experience connecting customers with our network of insurance partners to find the best combination of coverage and price available. To learn more about how AIS can help you insure your next car, give our specialists a call at (888) 772-4247, or start your quote online.
---
The information in this article is obtained from various sources and is offered for educational purposes. Furthermore, it should not replace manuals or instructions provided by the manufacturer or the advice of a qualified professional. No warranty or appropriateness for a specific purpose is expressed or implied.