4
minute read
When planning to sell your used car, it can be easy to feel overwhelmed by the process. However, with proper preparation, selling a used car isn't as complex as you may think. So, if you're ready to put your vehicle on the market, this guide will cover the basics you need to know.
Because the steps can vary slightly depending on your state, this write-up will focus on how to sell your used car in California.
How to Sell Your Used Car in a Private Sale
Before selling your car in California, you'll need to decide what route to take. You can either choose to sell/trade your vehicle with a dealer or to sell it privately. Opting to work with a dealership could simplify the process, but you may not get as much as you could through a private sale.
If you choose to sell your auto privately, these are the steps to take.
Step 1: Understand What Documents You'll Need
Prior to putting your used car on the market, it's best to gather all the required documents that you'll need for the sale. The following documents are required to change ownership of a vehicle in California, also known as a transfer.
Your vehicle's title
To sell your vehicle, you'll need to have your car's signed title in hand. If your title is in good standing and all information is accurate, there are no additional steps required. 
However, suppose you've misplaced your vehicle's title. In that case, you'll need to fill out a REG 227 – Application for Duplicate or Transfer of Title form to replace the lost title. If there are any errors on the title, you'll need to fix the issues using a REG 101 – Statement of Error or Erasure form.
Or, if you have a car loan, the lender may possess the title. In this case, you'll need to pay off your loan to get the title. You may also work with the buyer to pay off the loan as part of the transaction.
DMV transfer forms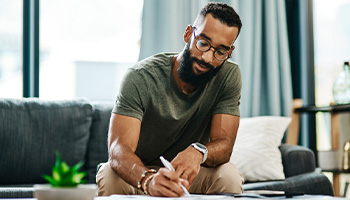 Another form you may need to fill out if the title is unavailable or insufficient is a Vehicle/Vessel Transfer and Reassignment Form, also known as a REG 262 form. This form will function as your bill of sale and required odometer disclosure. Due to security features, there is no online printable version of this form. You'll have to request it by mail from the DMV or pick up the form in person. 

To avoid any delays in the sale, it's best to obtain this form as soon as possible. 

As the seller, it's essential to also fill out the Notice of Transfer and Release of Liability, or REG 138 form, within 5 days of the sale. Doing so will notify the DMV that you are no longer responsible for the vehicle or traffic infractions related to the car after the sale.
A smog certification
To sell most cars in California, you'll need to provide a valid smog certification. To do so, you must visit a STAR smog test station. Keep in mind that smog certifications are only valid for 90 days.
Step 2: Vehicle Inspection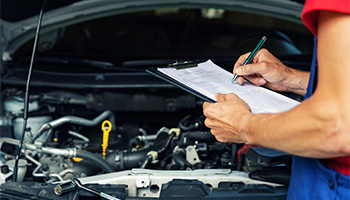 It's best practice to have your car inspected before putting it up for sale. While not required, an inspection with a licensed technician could help build trust with potential buyers. An inspection will also help you gauge your car's value.
A buyer may request their own pre-sale inspection before finalizing the sale. If the buyer insists on using their own mechanic, ensure the inspection is at a reputable business and take your own inspection forms to compare.
Step 3: Set a Price Point and List the Car for Sale
After your inspection, you should have a solid understanding of your vehicle's condition, which will make it easier for you to set a listing price. Additionally, research current prices online for similar make and models when choosing a price. Websites like Kelley Blue Book, Edmunds, Carvana and Carmax are good resources. It's best to have an ideal price range in mind to help during potential negotiations. 
Once you have a price in mind, it's time to post your car and find a buyer. Be sure to capture photos (interior and exterior) of your vehicle from all angles. You can choose to list your vehicle on multiple marketplaces such as Craigslist, Offerup, Facebook Marketplace, and AutoTrader.
Step 4: Finalize Paperwork with Buyer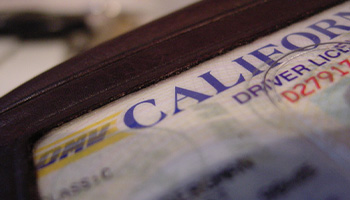 Once you have a buyer, you'll be ready to finalize the paperwork. This includes filling out the Vehicle Transfer and Reassignment form with the buyer and settling on a final sale price. If there is still a lien on the car, you'll need to file a notarized Title Holder Release (REG 166) signed by the lienholder.
In addition, prepare to pay a few minor fees to close the sale. According to the DMV website, associated fees may include, but are not limited to:
Transfer fee
Use tax (depending on county and city)
Replacement title fee
Step 5: Submit Paperwork to DMV
Once you and the buyer have completed all paperwork, you'll both need to submit all documents to the DMV to officially process the sale. Keep in mind, when there's a change in ownership, it needs to be updated in the DMV's records within 10 days.
Don't Forget About Auto Insurance
As shown, more goes into selling a used car in California than simply exchanging money. Following the guidelines set by the DMV will help make the process seamless.
However, to avoid any lapse of coverage on your auto insurance, be sure to speak with an insurance specialist to review your options whenever planning on selling your car. Canceling your insurance too early could result in legal repercussions or higher rates down the line. If you don't plan on purchasing a new car immediately, most providers may offer you a non-owners policy to prevent a lapse in coverage while in between vehicle ownership.
To learn more about your insurance options when selling a car, give our specialists a call at (888) 772-4247.
---
The information in this article is obtained from various sources and is offered for educational purposes. Furthermore, it should not replace manuals or instructions provided by the manufacturer or the advice of a qualified professional. No warranty or appropriateness for a specific purpose is expressed or implied.