4
minute read
Certain expenses in life are out of your control. As nice as it'd be, we cannot adjust gas prices to our liking. However, when it comes to auto insurance, most insurers offer dozens of discounts that can help you save significantly. In fact, chances are you may be eligible for some auto insurance discounts you didn't even know existed.
Most providers offer discounts that fall into the following categories: driver safety, driver status, policy, vehicle, and usage based. To maximize your savings, we put together a list of common discounts many insurers offer. Insurance policies and availability vary greatly depending on where you live, so always speak to an insurance specialist to learn about the discounts available to you.
Driver Safety Based Discounts
Driver safety discounts reward those with safe driving habits. If you've never been in an accident, or if you have taken a defensive driving course, these auto insurance discounts can help you reduce your monthly premium.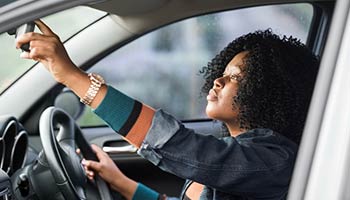 Good driver discount: If you've been licensed for at least three years, have one or fewer points on your record, and haven't been in an injury accident, you may be eligible for a good driver discount.
Defensive driving course discount: Defensive driving courses can help prevent accidents, which is why some insurers offer policyholders reduced rates for completing them. These classes can help drivers better assess road, weather, and traffic conditions to avoid accidents. Depending on the state, this discount may only be available to senior drivers.
Claim-free discount: If you've gone more than five years since your last claim, you may be eligible for a claim-free discount.
Driver Status Based Discounts
Driver status discounts are also based on the driver, but not their specific driving habits. Depending on your age and where you work, you may be eligible for discounts just for being who you are.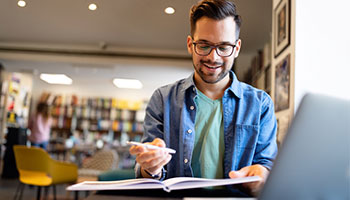 Good student discount: It's no secret that younger drivers are some of the most expensive people to insure. However, let's suppose you're a full-time student, under 23, and maintain a B average. In that case, you may qualify for a good student discount. Keep in mind, most providers typically require you to provide proof of your academic standing to apply this discount.
Mature driver discount: Another year older means another year wiser, but it can also mean saving on auto insurance. Typically, drivers with more driving experience are less risky to insure. Depending on your provider, you may qualify for a senior discount if you're over the age of 55.
Association discount: Some providers offer discounts for those involved with associations like AAA, Costco, Sam's Club, and more.
Profession/Education discount: Certain professions as less riskier than others. You may receive a discount because of your profession, membership in a professional organization or level of education.
Away-from-home student discount: As a parent, you can save monthly on your auto insurance if you have a child driver that's away from their covered vehicle. These discounts tend to apply to child drivers more than 100 miles from home.
Policy-Based Discounts
These auto insurance discounts are based on the type of policy you have with your provider. In fact, you can adjust your policy in various ways to take advantage of these specific discounts. While these discounts are often automatically applied, you may need to request them with your insurance specialist.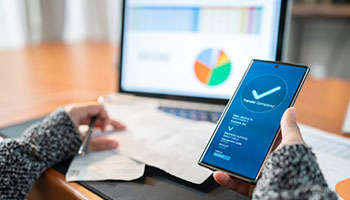 Multi-policy discount: Multi-policy discounts can help families save significantly. They are also some of the easiest to qualify for if you have multiple drivers under one roof. In addition, bundling your auto insurance with other lines of coverage, such as a homeowners policy, can open the door to increased savings.
Electronic billing/autopay discount: If you have a policy through a major company, you may be able to save on your premium if you opt for electronic billing or enroll in autopay. Another possible discount is often available for "Good Payers", which are policyholders with no late payments or non-sufficient funds charges within a specific timeframe.
Pay in full discount: Insurers often offer discounted annual premiums for those who can pay for their coverage in full. When shopping for insurance, keep an eye out for this discount as it tends to be a separate option on most quote pages.
Vehicle and Usage-Based Discounts
Depending on the vehicle you own, and how often you use it, you may be eligible to receive a reduced rate. Some vehicle discounts could require components to be factory-installed, so always double-check with your insurance specialist.
Anti-theft discount: Vehicles that have anti-theft systems installed help to reduce the chance of theft making them less risky to insure. As a result, insurers often reward drivers that take the extra steps to protect their vehicle.
Vehicle Usage Based Discounts: Insurance companies are increasingly adopting rates based on mileage verification (in California) that use devices or apps to track your actual vehicle usage (telematics). Check if your company offers one of these discounts.
Save On Auto Insurance by Comparing Rates
There are plenty of auto insurance discounts available that you can take advantage of to lower your auto insurance rate. A good insurance agent will know what questions to ask to help you find as many as possible. You can always kickstart your savings by comparing insurance quotes. If you're ready to find the best combination of rates, coverage, and discounts, give our specialists a call at (855) 919-4247.
---
The information in this article is obtained from various sources and offered for educational purposes only. Furthermore, it should not replace the advice of a qualified professional. The definitions, terms, and coverage in a given policy may be different than those suggested here. No warranty or appropriateness for a specific purpose is expressed or implied.