3
minute read
It's hard not to love California. With its large population and diverse culture, it's no surprise that the Golden State has garnered quite a reputation. Home to some of America's most popular tourist destinations and incredible scenery, California truly has so much to offer. Unfortunately for car owners, however, the state is also often referred to as the auto theft capital of America.
California Leads the Nation in Total Auto Theft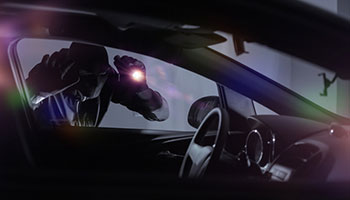 The National Insurance Crime Bureau recently released its report on U.S auto theft rates for 2020. According to the NICB report, California leads the nation in total thefts, with 187,094 reported.
Moreover, out of the top five cities listed, three are located in the Golden State. Bakersfield appears first on the list, followed by Yuba City in second, and San Francisco rounds out the list in fifth.
The Bakersfield metropolitan area, which in 2020 had a rate of 905 thefts per 100,000 residents, tops the list for the second year in a row. In 2019, the area's rate was 726 thefts per 100,000 residents, signaling a 24% increase between the two years.
The Reasons Why Cars Are Stolen in California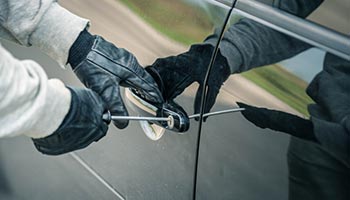 The NICB has offered some theories on why auto theft has increased nationwide. Auto thefts saw a dramatic increase across the country partly "due to the pandemic, economic downturn, law enforcement realignment, and owner complacency," said David Glawe, president and CEO of the NICB.
However, regarding California, some of the state's most prominent features may be a reason for its high auto theft rate.
Geography. Unfortunately for Californians, the state's geography makes it a hot spot for criminals. Because the state has many ports on its coastline and shares a border with Mexico, it is easier for criminals to smuggle stolen vehicles out of the U.S. from California than most other states.
Weather. Many people flock to California for its sunny climate and pristine beaches. However, the beautiful weather that Californians consider to be such an asset is also a liability when it comes to auto theft. Because the state's mild climate takes less of a toll on cars, older vehicles (which are easier to steal than new cars) tend to stay in functioning shape longer.
Parts. Located underneath your vehicle's rear and within easy reach is the catalytic converter, one of your vehicle's most valuable parts. According to the NICB, the increase in catalytic converter thefts is alarming. Reported thefts in 2018 totaled 1,298. In 2020, the number skyrocketed to 14,433. Thieves seek out catalytic converters because they contain precious metals, which have increased in value in recent years. As the value of these metals continues to rise, they will remain a popular target for car thieves.    
How You Can Prevent Auto Theft
While individual Californians can't do much to solve this complex issue statewide, they can take steps to protect their vehicles from being stolen. The NICB recommends the following layers of protection to lower the chances of vehicle theft: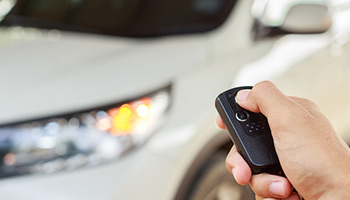 Follow common sense. Keeping your vehicle safe starts with common-sense measures. Drivers should always remove their keys from the ignition whenever leaving their car unattended. Additionally, be sure to always park in well-lit, high-traffic areas with your windows up and doors locked.
Utilize warning devices. Visible or audible devices that alert thieves your vehicle is protected are valuable deterrents. Popular options include audible car alarms, steering wheel locks, brake locks, and VIN etching valuable parts.
Immobilizing devices. Immobilizing devices prevent thieves from hotwiring your vehicle. These devices stop the flow of electricity or fuel to your engine by utilizing a hidden switch. Popular options include smart keys, fuse cut-offs, and kill switches.
Keep valuables hidden. Above all, never leave valuables or important documents in plain sight inside your car.
How You Can Protect Your Vehicle's Catalytic Converter from Theft
As catalytic converter thefts continue to increase in California, it's crucial to understand how you can reduce the chance of having yours stolen. The NICB recommends the following:
Always park in a garage or a secured parking area.
If applicable, install bright motion sensor lights to dissuade any potential thieves while parked in your driveway.
Install car alarms that can detect vibrations to scare away thieves committing the act.
Install anti-theft devices like metal shields or cages that make it harder for thieves to reach your catalytic converter.
Stay Protected with Comprehensive Auto Insurance
Investing in comprehensive auto insurance keeps you protected from auto theft. Minimum liability insurance only covers property damage and injuries to another person caused by an accident in which you were at fault. Give our Insurance Specialists a call at (855) 919-4247 or get a free online quote to learn more about obtaining affordable, comprehensive auto insurance for your vehicle.
---
The information in this article is obtained from various sources and offered for educational purposes only. Furthermore, it should not replace the advice of a qualified professional. The definitions, terms, and coverage in a given policy may be different than those suggested here. No warranty or appropriateness for a specific purpose is expressed or implied