5
minute read
Whether it's for the holidays or an upcoming birthday, shopping for a car enthusiast can feel overwhelming—especially if you're not into cars yourself. However, there's no need to worry! To help you along your search, we put together this list of some of the best car gift ideas for the car fanatic in your life. So, if you're ready, let's ditch the classic coffee mug gift and search for something they'll really enjoy.
9 Car Gift Ideas for a Car Enthusiast
1) Chemical Guys 14 Piece Car Wash Kit
If anything is true, it's that car enthusiasts love to keep their rides clean. Starting our list of car gift ideas is a car wash kit from the Chemical Guys. Sure, the car fanatic in your life likely already has some form of car washing gear that they use regularly. However, what makes the Chemical Guys kit stand out is that it is a one-stop shop with everything you need to make your car feel as if it were professionally detailed.
There are plenty of kit options available, but we recommend going with the 14-piece kit, which retails for around $119. This kit includes a foam blaster (garden hose compatible), a wheel brush, quality cleaning products, and a bucket to store everything in.
2) A Dash Cam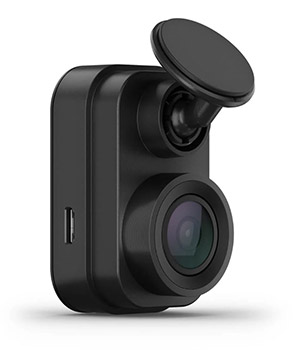 Dashboard cameras have come a long way since their initial release. Today, it's possible to find a quality dash cam for around $100, making it an excellent gift for any car enthusiast. Not only will a dash cam help capture valuable video evidence after a collision, but many also feature a parking mode that will record additional incidents, such as vandalism or a hit or run. Plus, having video evidence of these types of accidents can help speed up the claims process with an insurer.
Although a dash cam can benefit drivers and insurers, it's important to know there aren't any auto insurance discounts for installing one. Still, that doesn't mean they aren't worth the purchase. One of our favorites is the Garmin Dash Cam Mini 2 ($99.99), a compact camera perfect for a first-time owner. The Mini 2 comes with standard features such as HD recording and live view but can also be modified to record parking incidents with an additional kit.
3) Armor All Portable Wet/Dry Vacuum
Okay, maybe the car lover in your life only trusts a specific cleaning product, so a car wash kit is out the window. But what about a portable vacuum? Armor All's Portable Wet/Dry Vacuum isn't as large as the shop vacuums it takes its look after. However, it still packs enough power to suction debris from a car's interior. Plus, its smaller size makes it easy to store in a garage or even in the trunk. This vacuum retails for $65.95 and comes with various attachments to reach between the seats and other tight spaces.
4) All-Weather Floor Mats
Regarding keeping a car's interior clean, another great car gift is all-weather floor mats. If the car enthusiast in your life likes to get dirty, these types of floor mats will help their vehicle floor clean.
There are plenty of brands to choose from, but we enjoy the all-weather mats by Motor Trend. Built using durable materials, these floor mats can handle the messiest of shoes in all types of weather. The built-in ridges help keep any liquids from spilling over, and their overall design makes it easy to remove for proper cleaning. Not sure what size you need? No worries, most are trim-to-fit, so all you'll need is a pair of scissors if they're a little too big.
5) Roadside Emergency Car Kit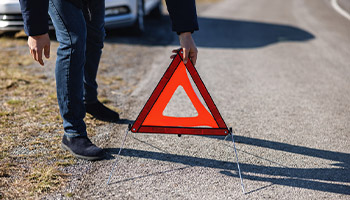 This gift may not be as fun as others on our list, but it's still essential. A roadside emergency car kit is a valuable tool to have in the event of a breakdown or accident on a lone road. While the kit may not have all the tools needed to work on an engine, it can contain supplies to keep you safe while you wait for a tow.
You'll find no shortage of options when searching for a roadside emergency kit. However, we recommend one that has these critical components:
Jumper cables
Reflective triangle
Tow rope
First aid kit
Emergency poncho and blanket
Duct tape and basic tool kit
Flashlight with extra batteries
Work gloves
Pen and paper
6) Pop Up Rooftop Tent
Out of all of our car gift ideas, this one may seem the most extreme, but if it's for a special person in your life, the joy they'll receive from it can be well worth it. For many outdoor adventurers, having a rooftop tent is an effective way of combining the need for shelter with ease of portability. Since they attach to a rack on top of a car, these types of tents will help free up space inside of a car during the travel phase.
The type of tent you purchase will ultimately depend on the kind of vehicle it will be mounted to and the amount of space desired. Some tents are best for larger vehicles, while others are specifically made for smaller cars.
7) Book a Day at the Racetrack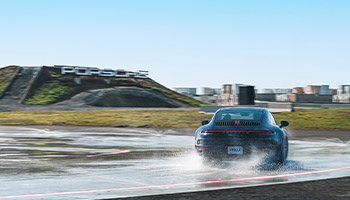 If the car enthusiast in your life is a fan of speed, what can be a better gift than a ticket to a racetrack? If you live in the Southern California or Atlanta area, Porsche offers racetrack experiences on their development courses. Designed to be the ultimate playground for sports car enthusiasts, the Porsche Experience Center is a thrill unlike any other. There are various ticket options available, such as a chance to get behind the wheel or feel the rush of being in the passenger seat of a Porsche GT. Regardless of the option you choose, this will surely be an experience they'll never forget.
8) Flashlight LED Finger Gloves
Next on our list is a gift that makes a great stocking stuffer: LED flashlight gloves. Although they may seem silly, these little gloves come in handy when working in those tough-to-reach places, like underneath a car or hood. With these gloves, you can have both hands free instead of using one to hold a standard flashlight.
9) Car Trash Can
If you're looking for a quick gift idea for a car enthusiast, how about a gift that will help keep their car tidy? A car trash can may seem odd initially, but you'll be surprised how useful it can be. With a car trash can, it's easy to manage old receipts and other small trash instead of shoving them into the cup holders. There aren't any significant differences between brands, but some do come with attachments that keep them secure in place.
Keeping Your Car Protected
At AIS, we have over 55 years of experience helping drivers keep themselves and their assets protected against sudden accidents. Whether you're searching for additional coverage or moving, our team of insurance specialists will assist you through the process of comparing quotes from our network of insurance partners. To learn more about how AIS can help you, give us a call at (888) 772-4247 or start a quote online.
---
The information in this article is obtained from various sources and is offered for educational purposes. Furthermore, it should not replace manuals or instructions provided by the manufacturer or the advice of a qualified professional. No warranty or appropriateness for a specific purpose is expressed or implied.