4
minute read
If you've rented a car before, then you've been warned at the counter of the dangers of declining a company's rental car insurance. And when in vacation mode, it's easy to doubt what amount of coverage you may already have. However, in some cases, your current auto insurance policy could provide the protection you need. Understanding how rental car insurance works and what it covers could help you save the next time you need a rental.
What is Rental Car Insurance?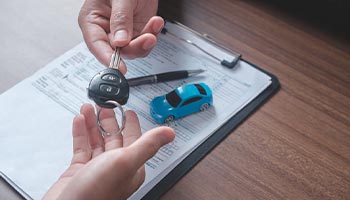 When renting a car, the rental company will provide you with various insurance coverages that you can choose from to protect yourself and the vehicle. Although coverage types may vary, you'll typically see the following:
Supplemental liability protection – covers damage or injuries you cause to others while driving the rental.
Loss damage waiver (LDW) – sometimes also referred to as a collision damage waiver (CDW), this type of "coverage" isn't technically insurance. Instead, it is a waiver that releases you from being responsible for damage sustained to the rental, including theft.
Personal accident insurance – provides coverage against injuries to you and your passengers while driving a rental.
Personal effects coverage – covers any personal items stolen from the rental up to a specific limit.
Important note: Remember that rental car insurance differs from rental car reimbursement coverage. A rental company offers rental car insurance to protect yourself financially when renting a car. Rental car reimbursement, however, is an optional coverage you can add to your auto insurance policy to cover the cost of a rental while your vehicle is repaired after an accident.
Does My Personal Auto Policy Cover Rental Cars?
If the coverage types listed above sound familiar, that's because they're designed to mimic the types of coverages found on standard auto insurance policies. Because of this, drivers with robust auto insurance may already find themselves with adequate coverage when renting a car.
In most scenarios, your current auto insurance policy will provide you the same coverage for a rental vehicle as long as you rent it within the U.S. for personal reasons. For example, suppose you carry collision and comprehensive insurance. In that case, your rental will likely be covered from physical damage if it is of similar value to your own vehicle (up to your policy's limits).
Insurance coverage can vary depending on your provider, so always double-check with your insurance agent before declining additional rental coverage. Some insurance companies, for example, may cover rental cars only when they are a temporary replacement for an insured vehicle (i.e. your car is being repaired). Additionally, the rules can differ if you use the rental vehicle for business purposes. Check with your insurer or employer for coverage details when renting a car for business.
Keep in mind that if you get into an accident in a rental, you'll still need to settle any deductibles and file a claim with your provider.
Does My Credit Card Provide Rental Car Insurance?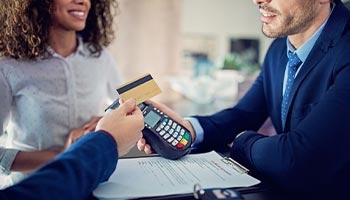 Many major credit card companies include rental car insurance as one of their benefits for cardholders. Still, this doesn't apply to all cards, and any coverage provided is typically secondary insurance. That means your insurance will be billed first, so you'll still need to file a claim. Furthermore, credit card companies may have additional requirements to be eligible for their rental car insurance, such as paying for the rental with the card in full.
Before declining coverage, discuss specific coverage requirements and restrictions with your credit card company.
Rental Car Insurance Vs. Your Personal Auto Insurance
Not sure if your auto insurance policy provides enough coverage? Here are common insurance scenarios you may face and how to determine if you're already covered through a personal policy. Important note: always double-check with your insurance agent to ensure your coverage extends to rentals.
Collisions and Theft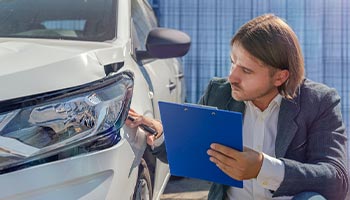 Rental companies: A loss damage waiver (LDW), also called a collision damage waiver (CDW), protects you against being financially responsible for damage sustained to a rental, including theft. Typically, these waivers can cost around $10 to $45 a day, making them a costly add-on. Coverage may sometimes exclude specified parts on the vehicle, such as tires or the windshield.
Your auto policy: If you carry collision and comprehensive coverage, coverage will usually extend to a rental car as long as you rent within the U.S. and Canada. Should you be involved in an accident, you'll still be responsible for your deductible and filing a claim with your provider.
Damage You Cause to Others or Property
Rental companies: To cover any damages you cause to others or their property, rental car companies offer supplemental liability protection. Limits can range between $300,000 and $1 million, which may be worth it for those with low liability limits.
Your auto policy: Nearly every state requires drivers to carry their state's minimum liability requirements, so you likely already have some amount of liability coverage. Depending on your carrier, you should have equal liability coverage when renting a car within the U.S. and Canada.
Injuries to You
Rental companies: Personal accident insurance can help pay for your or a passenger's medical bills after being involved in a rental car accident.
Your auto policy: If you have medical payments coverage or personal injury protection on your policy, you likely already have comparable coverage to what a rental company may offer you. In addition, your health insurance can help cover medical costs after an accident.
Stolen Personal Items
Rental companies: Opting for personal effects coverage at the counter can provide some protection if any of your items are stolen from your rental car.
Your auto policy: Your auto insurance will not cover personal items stolen from a vehicle. However, a renters or homeowners policy may cover personal belongings even if the items weren't stolen on your property.
When Is Rental Car Insurance Worth It?
If you have a robust auto insurance policy that extends to rentals, rental car insurance is rarely worth it. However, rental car insurance may be worth considering if any of the following scenarios apply:
You don't have an active auto insurance policy.
You only carry your state's minimum liability limits.
You don't have collision or comprehensive insurance.
You don't have renters or homeowners insurance.
You're traveling overseas or to a country where your policy won't cover you.
You want to avoid paying a deductible or filing a claim if you damage a rental car.
Review Coverage Options with an Insurance Specialist
Looking to change providers or review coverage options but not sure where to start? AIS can help! Our specialists can answer any questions you have regarding auto insurance and specific coverage types—they may even be able to find you additional savings. So, if you want to compare quotes among our network of providers, call (888) 772-4247 or start a quote online.
---
The information in this article is obtained from various sources and offered for educational purposes only. Furthermore, it should not replace the advice of a qualified professional. The definitions, terms, and coverage in a given policy may be different than those suggested here. No warranty or appropriateness for a specific purpose is expressed or implied.