3
minute read
The actual cost of purchasing a home goes well beyond the initial closing price. Home maintenance costs can quickly add up throughout the year, from fixing wear and tear issues to replacing dated appliances. Luckily, there are two main coverage types available that together can help protect your home and what's inside of it—a home warranty plan and homeowners insurance.
Both safeguard your home, but how and what they cover is very different If you're a homeowner (or a soon-to-be-homeowner), it's essential to understand the difference between the two to ensure you have the protection you need. So, what's the difference?
The Main Differences at a Glance
Although they may sound similar, the terms homeowners insurance and home warranty are not interchangeable. Typically, your mortgage company will require you to have homeowners insurance. In contrast, a home warranty plan is entirely optional.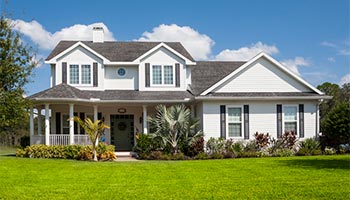 As the name suggests, homeowners insurance is an insurance policy you purchase to protect your home from life's what-ifs. What if there's a fire? What if a car hits your home? In such cases, your insurer would cover the cost (minus your deductible and up to your policy limit) to repair any structural damage. Coverage varies depending on your policy, so always double-check what specific perils your homeowners insurance protects you from.
On the other hand, a home warranty serves more like a service contract covering the repair or replacement of your home's major appliances and systems. These plans are purely optional, but their added protection makes them an excellent complement to any homeowners insurance policy.
How Coverage Differs: A Home Warranty Plan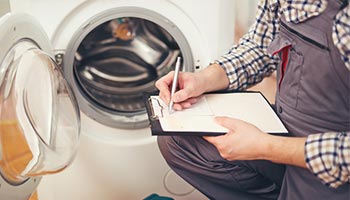 A home warranty helps cover the repair or replacement of major items such as water heaters, refrigerators, electrical systems, and more. Those with a home warranty plan pay a certain amount per month for coverage, in addition to a preset service fee (similar to a deductible) whenever a repair or replacement is needed. Generally, warranty companies work with third-party service vendors to complete repairs.
Unlike a home insurance policy, a home warranty plan can offer you protection against everyday wear and tear issues. However, your specific coverage will depend on the type of plan you purchase. Most companies have various options available, such as appliance-only or system-only plans, hybrid plans, and build-your-own plans.
Some of the most common items covered by a home warranty include:
Washers and dryers
Electrical systems
Refrigerators
Water heaters
A/C and heating systems
Ovens
How Coverage Differs: A Homeowners Insurance Policy
A homeowners insurance policy covers loss or damage to your property caused by specific covered perils, or damaging events. These are often uncontrollable occurrences such as a fire or other natural disasters. Your insurance policy also protects you against personal liability exposure as a homeowner.
Like an auto insurance policy, you'll pay a premium for specific coverage and a predetermined deductible if/when you file a claim. Multiple factors such as your home's age, square footage, and location are all used to determine the cost of your policy.
Some of the common perils covered by a homeowners insurance policy include:
Fires
Damage from vehicles or aircraft
Theft or vandalism
Windstorms
Hail
However, it is important to know that homeowner's insurance doesn't cover everything in a home. Certain events may require you to purchase additional protection, such as earthquake or flood insurance.
Find The Coverage You Need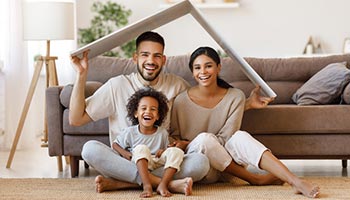 While you are not required to purchase a home warranty plan, they can provide an additional layer of coverage and added peace of mind. Because they cover items that are often expensive to replace, a home warranty plan may be worth considering. To help decide if you should purchase a home warranty plan alongside your homeowners insurance, review the table below to see how you can obtain the coverage you need. Remember, coverage will ultimately depend on the plan you select and where you live.
| | | | |
| --- | --- | --- | --- |
| Coverage | Home Warranty Plan | | Homeowners Insurance |
| Fire damage | NO | | YES |
| Theft | NO | | YES |
| Appliance repair and replacement | YES | | NO |
| Heating & AC system repair and replacement | YES | | NO |
| Electrical & plumbing system repair and replacement | YES | | NO |
| Personal liability | NO | | YES |
Keep in mind that if a system or appliance fails, your home warranty plan will cover the appliance, but not any damage caused by the failure. However, your homeowners policy may cover the damage depending on your coverage.
Compare Home Warranty Plans and Costs
A home warranty is an excellent complement to your homeowners insurance that helps to maximize your coverage. If you're interested in purchasing a home warranty plan, Cinch offers warranties that cover your home's appliances and/or systems. To find out just how affordable a Cinch home warranty can be, call (833) 640-0969.
---
The information in this article is obtained from various sources and offered for educational purposes only. Furthermore, it should not replace the advice of a qualified professional. The definitions, terms, and coverage in a given policy may be different than those suggested here. No warranty or appropriateness for a specific purpose is expressed or implied.