4
minute read
Chances are that if you own a home you have Homeowners Insurance or Condo Insurance. Even after people have paid off their mortgages, they often opt to keep their Homeowners Insurance policies active to protect their assets. This is because it's the only reliable form of protection for a very valuable asset. Are you in the process of buying a new home or considering other options for an insurance carrier? Then it's important to educate yourself on Homeowners Insurance coverage options and the factors that affect a person's rate first.
Certainly, you never want to buy Homeowners Insurance from a less-than-reputable source. It's always best to discuss your needs with a trusted agent who works with multiple insurance companies. Below is some information that will be helpful in your search.
Is Homeowners Insurance A Requirement?
Nearly all mortgage companies require a Homeowners Insurance policy because it allows them to protect their investment in your property. That is, until you pay it off. Do not, however, confuse a Homeowners Insurance Policy with a Home Owners Association Insurance plan (HOA). HOA fees will only cover costs if there are any maintenance and losses to common areas and damage to the outside of the building. There is some limited insurance included in an HOA fee, but it doesn't cover your unit or the contents in it. Basically, Homeowners Insurance is required.
What is Dwelling Coverage?
A dwelling is somewhere you live. So, dwelling coverage is the part of your policy that covers the rebuilding of the structure of your primary house if it's damaged or destroyed by a hazard covered in your policy. This often includes sheds, pools and similar structures found on one's property. Most policies also cover damage caused by fire and/or smoke, lightning, windstorms (tornadoes), hail, vandalism and more. Speak with an AIS agent at (855) 247-5298 if you're not sure what your policy covers.
Coverage for Common Perils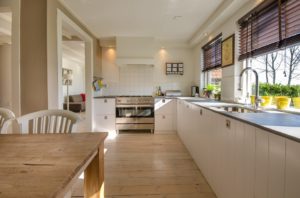 Depending on where you live, you may be more prone to suffer losses caused by an earthquake, mudslides or tornadoes. However, you should always make sure that you have Flood Insurance because no area is immune to flood damage and it is not covered in a standard Homeowners policy. If you live somewhere like California, Earthquake Insurance is also something you should strongly consider adding to your policy. Location determines what your coverage will cost. As expected, if the area in which you live is prone to natural disasters, this may reflect in a higher rate.
Replacement Cost or Actual Cash Value
You do have the option of choosing between two value estimates. Replacement Cost will repair or rebuild your property with material of similar quality. It does not take depreciation into consideration. Alternatively, Actual Cash Value will repair or replace your dwelling at cost after depreciation. You need to decide which option would be more advantageous to you.
Homeowners Insurance and Older Homes
Older houses are quaint and charming but often more costly to insure. This is especially true if the structure does not meet all new home building standards. Brick homes are usually eligible for lower Homeowners Insurance rates because they are not flammable. The more prone to fire and damage the construction material is, the higher your premium will be. Also, if your home is on the older side, you may want to consider adding Ordinance or Law coverage to your policy.
Homeowners Insurance Deductibles
You'll always have to pay your Homeowners Insurance deductible before you're reimbursed by your insurance company. The amount you select determines how high or low your premium will be. If you opt for a higher deductible, your premiums will be more manageable each month. However, you'll need to pay that amount before any claim you make is paid. Are you unsure about what your deductible is, or how to increase/decrease it? Then speak with a knowledgeable Insurance Specialist at (855) 247-5298 for assistance.
How Can I Keep My Homeowners Insurance Rate Low?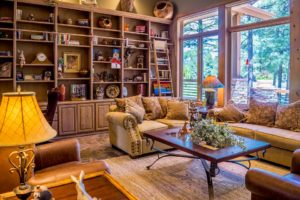 The best way to do this is by not filing unnecessary claims. A claim history full of small settlements will likely mean higher rates in the long-run. This could possibly amount to more than you received as reimbursement payments. Pick and choose your battles wisely. Credit scores are not taken into consideration in California, but they are evaluated in many states. It's a good idea to keep your credit score high for a lower Homeowners Insurance rate.
Finding Quality Homeowners Insurance I Can Afford
The best thing you can do is shop around for competitive rates. Just because it costs a lot doesn't mean it's the best. Finding a reliable and trustworthy insurance agent is always a good idea. Not only can they shop rates for you more quickly, but they also have relationships with the carriers. This means they can probably find you better rates than you doing a search on your own. AIS Insurance agents do all that in one phone call without charging a fee.
Renewing and Updating My Homeowners Insurance Policy
Most Homeowners Insurance policies must be renewed annually. Usually, there is also a grace period ranging anywhere from 10 to 45 days. As long as you're on time with payments, there is no reason your insurance would lapse or be canceled. In fact, insurance companies are required to give you several weeks' notice before they cancel your policy.
Some reasons a carrier may cancel a Homeowners Insurance policy include the following:
Physical changes to your property
Misrepresentation, or
Failure to make payments on time
Yes, you risk a lapse in coverage if you forget to pay. So, make sure to go through your mail thoroughly! Also, pay attention to alerts via text or email. You should also check to see if you can set up automatic payments with your insurer.
What Happens if My Homeowners Insurance Lapses?
If your Homeowners Insurance policy lapses, you could see a rate hike. This is because carriers see you as a higher risk than before you failed to pay on time. Your insurance company may also refuse you, and you may have a hard time finding another company to insure you. Your lender most likely requires that you have Homeowners Insurance. If they see you're not covered, they may buy it on your behalf. That transaction may raise your mortgage rates more than if you bought the insurance on your own.
Call an AIS Insurance Specialist today at (855) 247-5298. They can find you a low rate and keep you on schedule.
---
This content is offered for educational purposes only and does not represent contractual agreements. It should not replace manuals or instructions or the advice of a qualified professional. The definitions, terms and coverage in a given policy may be different than those suggested here. Such policy will be governed by the language contained therein.