4
minute read
The actual cost of buying a home goes well beyond its sticker price. With closing fees, property taxes, and private mortgage insurance, there's a lot that goes into a home's cost. If you aren't entirely sure what some of these associated fees are, you're not alone.
With home values hitting record highs, knowing what to expect is essential when preparing to purchase a home. To help you better understand how much you'll need to save and budget, this guide will cover 8 common costs associated with purchasing a home.
The Upfront Costs of Purchasing a Home
When buying a home, you can break down expenses into two categories: upfront and ongoing costs.
While a home's price will be the largest and most important figure when purchasing a property, there are additional significant upfront costs to consider:
1) Down Payment
2) Closing Costs
3) Reserves
Down Payment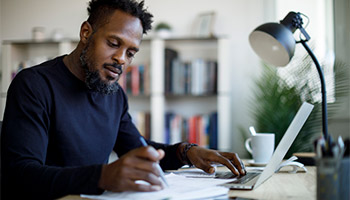 A down payment is a percentage of your home's purchase price that is paid upfront. Because the down payment is paid out of pocket, it does not come from your mortgage. So, for example, if you're purchasing a $300,000 home and put 10% down ($30,000), your mortgage would be for the remaining $270,000.
Most lenders typically require a down payment when applying for a mortgage. However, the amount required to put down will ultimately depend on the type of mortgage you're applying for:
Minimum 3.5% down payment. Loans backed by the Federal Housing Administration, also called FHA loans, typically require a down payment of 3.5%. These loans tend to be popular for first-time homebuyers due to their lower credit and down payment requirements.
Minimum 3% down payment. Most conventional loans will require a down payment of at least 3% for first-time buyers. These loans are back by financial institutions and not by the federal government. Conventional loans tend to have stricter credit requirements. To avoid private mortgage insurance on conventional loans, you'll need to put down at least 20%.
0% down payment. Loans guaranteed by the U.S Department of Veteran Affairs, also called VA Loans, typically require no down payment. These loans are for current military service members, veterans, and their eligible spouses. In addition, loans backed by the U.S Department of Agriculture typically do not require down payments. These loans are reserved for rural and suburban homebuyers that fall into the department's income limits.
Closing Costs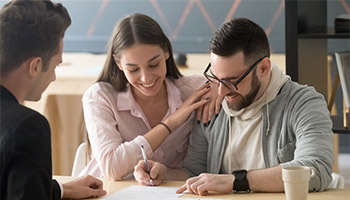 Before getting the keys to your new home, you'll typically have to pay various fees associated with your mortgage, also known as closing costs. Closing costs are not a part of your down payment. These are often negotiated between the buyer and seller. Expect to pay anywhere between 2% to 6% of the loan balance when closing a sale. Typical closing costs include:
Appraisal fee: An appraisal fee covers the cost of professionally appraising a home.
Home inspection fee: A fee to have a home's systems and structure inspected professionally.
Title insurance: This type of insurance protects property owners and lenders should there be any problems with the home's title once the sale has gone through.
Loan origination fee: Lenders charge an administrative fee for generating and processing a loan.
Transfer tax (if applicable): A type of tax required to transfer a title from one party to another.
Reserves
Lenders will also look at your savings, or reserves, when you apply for a mortgage. While reserves aren't a part of your home's purchase price, they represent funds you'll need to have to be approved for a loan. Lenders use reserves to ensure you have enough funds to meet your mortgage payments. Most lenders typically ask to see at least two months of reserves—or two months of mortgage payments.
The Ongoing Costs of Purchasing a Home
Mortgage Payment
After moving into your home, your most significant ongoing cost will likely be your mortgage payment. How much you pay will depend on various factors, such as your home's sale price, the size of your down payment, mortgage rates, and any additional fees included in your monthly payment.
Mortgage Insurance
If you opt to put less than 20% down on a conventional loan when buying a home, you'll likely have to pay for private mortgage insurance, also called PMI. This type of insurance protects the lender should you default on your loan. While PMI will increase your mortgage payments, it isn't permanent. After building enough home equity, PMI can be removed.
FHA loans also require a form of insurance called mortgage insurance premium, or MIP. If you put a down payment of 10% or more, you'll be required to pay MIP for 11 years. If you opt to put down less, you'll be required to pay for MIP throughout the life of the loan.
Homeowners Insurance
Homeowners insurance is a type of insurance you purchase to protect your home from life's what-ifs. What if there's a fire? What if a branch falls on your home? In such cases, your insurer will help cover the costs (up to your limit) to repair any structural damage. Your insurance policy will also protect you against personal liability exposure as a homeowner. While not required by law, some lenders may require it as a condition within your mortgage. It is also highly recommended.
Property Taxes
Property taxes are another major ongoing expense after buying a home. While the amount you pay will vary depending on where you live, expect to pay anywhere between 0.5% to 2.5% of your home's value. Remember that you'll generally have to pay some property taxes and homeowners insurance at closing when purchasing a home.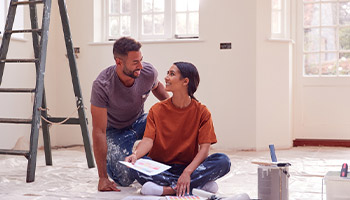 Ongoing Maintenance and Utilities
No matter where you decide to purchase your home, you'll need to have money set aside for routine maintenance and repairs. Wear and tear is normal, so it's crucial to have funds reserved for fixing any major systems or appliances. As a homeowner, you'll also be responsible for all utilities and the general upkeep of your property.
Bottom Line
As we covered, there's more that goes into buying a home than its initial price point. But, as with all major purchases, being prepared and knowing what to expect will help the process move smoothly. If you're ready to purchase a home and want to learn more about homeowners insurance, AIS can help. To speak with one of our Insurance Specialists, call (888) 772-4247 or start a quote online.
---
The information in this article is obtained from various sources and is offered for educational purposes. Furthermore, it should not replace manuals or instructions provided by the manufacturer or the advice of a qualified professional. No warranty or appropriateness for a specific purpose is expressed or implied.