3
minute read
One of the positives of renting is that you don't have to worry about paying for building repairs or insuring the property. But what happens if someone breaks into your apartment and steals your laptop? Or what if there's a fire and your furniture is damaged? Your landlord's insurance won't cover your personal property in these scenarios. To have the safety net you're looking for, you'll need renters insurance coverage.
What is Renters Insurance?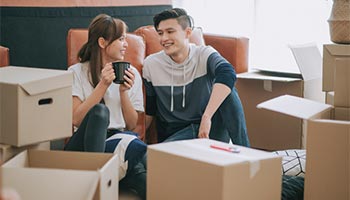 A renters insurance policy protects you and your personal property from unexpected events, also known as covered perils. Although not legally required, some landlords may request you carry renters insurance to rent their property. A standard renters insurance policy will typically include the following four coverage types:
Personal property coverage – this coverage protects your personal belongings, such as your clothing, electronics, furniture, etc., from covered perils like theft, fire, and vandalism.
Personal liability coverage – renters liability coverage will pay for third-party injuries or property damage you are responsible for.
Loss of use coverage – loss of use coverage will pay for additional living expenses, including temporary housing if your rental home becomes uninhabitable due to a covered peril.
Medical payments – if a guest injures themselves on your property, medical payment coverage can help pay for their medical expenses regardless of fault.
Additional Coverages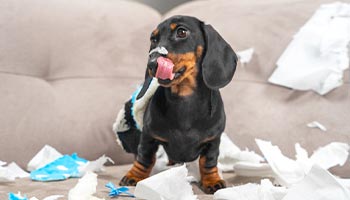 Aside from the four main coverage types above, there are also additional coverages you can add to customize your policy. Available add-ons can include the following:
Scheduling valuable items – Your renters insurance will likely have a payout limit for valuables such as jewelry and electronics. To cover an item over this limit, you can add an endorsement to fill in any gaps in coverage.
Water backup coverage – backup issues can cause problems to your rental home's bathroom. Some insurers may allow you to add water backup coverage to provide some protection.
Pet damage – if you're worried about losing your deposit due to damage your pet may cause, ask if your insurer can provide a pet damage endorsement.
What Does Renters Insurance Not Cover?
Renters insurance can be flexible in what it covers. Still, there are specific situations standard policies won't provide much protection against.
For example, most insurers won't cover flood or earthquake damage. To cover damage to your personal property caused by floods or earthquakes, you'll typically need to purchase flood and earthquake insurance separately. In addition, most policies will not cover pest infestations. These are considered a maintenance issue and therefore are not covered by most insurers.
Although renters insurance does protect your personal property, it will not cover your car if it is stolen or vandalized. In this scenario, you'll need an auto policy with comprehensive coverage. However, your belongings inside the vehicle at the time of theft are covered by renters insurance.
Can I Share a Renters Insurance Policy with My Roommate?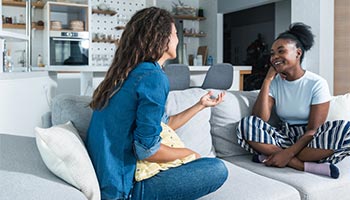 If you live with others, you may wonder if you can save by sharing a policy with a roommate. While some companies may allow you to include roommates on a policy, the practice isn't typically recommended.
For starters, you may not save as much as your think because renters insurance isn't as expensive as other insurance types. In addition, various problems can arise when multiple people (with different personal property) share a policy. For example, let's say your roommate files a claim. Even if you weren't involved in the incident, you'll still have a claim on your record that could affect your premium. Or, what if your roommate oversees payments and misses a bill, causing both of you to be uninsured?
To avoid potential issues, each roommate should carry their own policy.
How Much Does Renters Insurance Cost?
On average, a standard renters insurance policy can cost anywhere between $15 to $30 a month. However, rates can vary depending on your coverage needs and where you live. Some of the main factors that will determine your rate include:
Your rental home's location
Coverage limits you select based on your personal property
Claim history
Liability protection limits
Like most insurance, your renters insurance policy will have coverage limits and a deductible. A standard policy will cover personal property for up to $30,000 and provide up to $100,000 in personal liability. Your deductible, or the amount you must pay out of pocket before your insurance steps in, can range from $500 to $1,000. Generally, a lower deductible will result in a higher premium and vice versa.
Get a Renters Insurance Quote
At AIS, our insurance specialists can help you find the coverage that best fits your needs. From auto insurance to renters insurance, our team is equipped to answer any questions and will guide you along the insurance marketplace. To speak with a specialist today, call (888) 772-4247, or start a quote online.
---
The information in this article is obtained from various sources and offered for educational purposes only. Furthermore, it should not replace the advice of a qualified professional. The definitions, terms, and coverage in a given policy may be different than those suggested here. No warranty or appropriateness for a specific purpose is expressed or implied.