4
minute read
September is Life Insurance Awareness Month, the perfect time to consider purchasing life insurance to protect your loved ones. It's an important part of financial planning that's often overlooked until it's too late. A life insurance policy can provide financial security for your loved ones and peace of mind to you knowing they'll have resources to help carry on without you. While there are many benefits of life insurance, it's important to understand why you should get coverage when you're young and the factors that determine how much it will cost.
Why Young Is Better And Cheaper
Most people don't consider life insurance until they are older. However, the best time to buy it is early on, even in your 20s. At a younger age, you'll qualify for lower premiums. The longer you wait, the more expensive the policy will be. That's because most people's health declines with age. You could develop health problems in the future that may even disqualify you from purchasing coverage.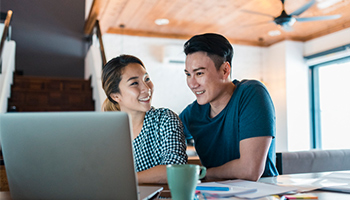 Of course, the right time to buy life insurance varies from person to person. Younger people in their 20s and 30s may put off purchasing life insurance due to financial responsibilities like paying for a car, health and auto insurance, student loans, mortgages, and credit card debt. Some think that they don't need it because they're young, healthy, and strong. But no one can predict the future or be immune to many of life's accidents and tragedies. Taking too long to get a policy can increase the cost significantly.
Life Insurance Rates By Age
Take a look at Investopedia's chart of how insurance premiums rise with age. Insurers use your age as a determinant for life insurance premiums. As you age, every birthday puts you one year closer to your life expectancy, thus making you more expensive to insure. As you can see, missing out on buying life insurance while young and healthy could cost you in the long run.
| Age | Monthly Premium |
| --- | --- |
| 25 | $18.99 |
| 30 | $19.31 |
| 35 | $21.07 |
| 40 | $27.76 |
| 45 | $44.46 |
| 50 | $66.36 |
| 55 | $107.46 |
| 60 | $183.86 |
*Average monthly life insurance rates for a non-smoking male.
This is an approximate rate for a 20-year term life policy with a $500,000 benefit.
---
8 Factors That Determine Your Life Insurance Rates
Age is not the only factor that influences the cost of life insurance. These eight factors may raise or lower the price of your premium. Understanding which factors affect the price of your premium can help you get an idea of what to expect before you apply.
Type of Policy / Benefit Amount: There are several different types of life insurance coverage, all of which can have different costs. The biggest differences are whether you apply for a term or whole life policy and the amount you want to leave your beneficiary.
Age: The older you are, the more you could end up paying for life insurance.
Gender: Women on average tend to live six to eight years longer than men, according to WHO. Since they're likely to pay for a longer period, their cost is lower.
Health: Some policies may require a medical examination to check your health status. If an applicant has a serious, life-threatening condition, the insurer may deny the application.
Tobacco Use: It's not new information that smoking causes serious health risks. Smokers may pay twice as much as non-smokers for the same coverage.
Family History: Hereditary diseases like diabetes, heart disease, or cancer may result in higher premiums as insurance companies may worry you could develop the same issue.
Lifestyle and Occupation: Individuals whose jobs entail greater risks such as being a firefighter or sky diving instructor tend to pay higher premiums. The same is true for having extreme hobbies like scuba diving or rock climbing.
Driving Record: Most insurance companies will look at the past five years of your driving record to assess how risky you are as a driver. Certain violations like a DUI may result in a denial of your life insurance application.
When Should I Get Coverage?
Life is unpredictable. As life changes, your life, auto, and home insurance should change to keep up with your needs. Here are eight milestones that should prompt you to purchase or re-evaluate your life insurance.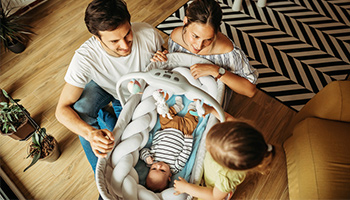 Tying the knot
Welcoming a new child into the family
Becoming a stay-at-home parent
Buying a home
Starting a new job or business
Caring for elderly parents
Getting divorced
Retirement
If you need a way to get started, one strategy is to "ladder" your life insurance. Buy what you can afford at a younger age, then supplement with additional policies as life events occur and your needs rise. This allows you to match the amount of coverage with your times of highest need (like when you have a mortgage or children to care for or put through college).
Protect Your Loved Ones Today
Life insurance is possibly the most selfless type of insurance out there. It helps lessen the financial strain on your loved ones in the event you're gone. We know it can be a sensitive topic to discuss, but it's worth it in the end. Speak with our trusted partner, CPS Express, at (888) 592-3326, or get an online quote here. Their specialists will guide you through plan options and give you peace of mind that your loved ones are protected.
---
The information in this article is obtained from various sources and offered for educational purposes only. Furthermore, it should not replace the advice of a qualified professional. The definitions, terms, and coverage in a given policy may be different than those suggested here. No warranty or appropriateness for a specific purpose is expressed or implied.