3
minute read
Transportation network companies, also known as TNCs or ride-sharing companies, are popping up in more cities across the U.S. With names like Uber, Lyft, and Sidecar, these entities allow a person to set up and pay for a ride using a smartphone app or computer. But TNCs don't maintain their own fleets of cars; instead, they allow regular drivers to "rent" out their personal vehicles to those who want to earn more as ride-sharing drivers.
It's this latter aspect which is drawing the ire of some people in the insurance business. They claim that ride-sharing services are effectively driving up the rates of personal auto insurance policies for all other drivers in the areas in which they operate.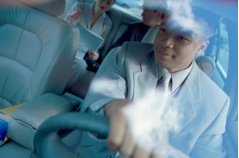 Read More »Will Ride-Sharing Companies Drive up Auto Insurance Rates for Everybody?