3
minute read
Despite its population and number of drivers, California is home to some of the country's lowest minimum auto insurance requirements. Since 1967, California's minimum limits have remained unchanged, even with increased medical care and vehicle repair costs. However, California has recently introduced legislation that will increase minimum liability requirements for the first time in over 50 years. Before we discuss upcoming changes, let's first review California's current auto insurance limits.
Key takeaways:
California currently requires all motorists in the state to carry liability insurance with minimum limits of 15/30/5.
With the passing of Senate Bill 1107, California motorists will be required to carry liability insurance with minimum limits of 30/60/15 in 2025.
In 2035, minimum liability insurance limits will increase again to 50/100/25.
California's Current Minimum Auto Insurance Requirements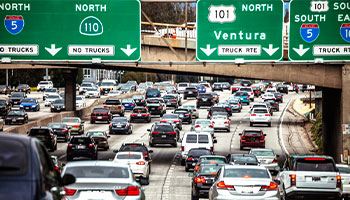 Under current California law, all motorists in the state must carry liability insurance with the minimum limits of:
$15,000 for bodily injury or death per person
$30,000 for bodily injury or death per accident
$5,000 for property damage per accident
California's current auto insurance limits were set in 1967 and have yet to change since. Unfortunately, a driver who only carries the minimum requirements may find themselves lacking coverage if they're responsible for an accident in 2023. And state officials seem to agree. According to Ricardo Lara, California's Insurance Commissioner, the state's "current minimum coverage levels often [leave] California drivers at risk of being one accident away from financial ruin."
In an effort to increase minimum coverage limits that better reflect today's medical care and repair costs, California signed Senate Bill 1107 into law in September of 2022.
What is Senate Bill 1107 and What Will It Change?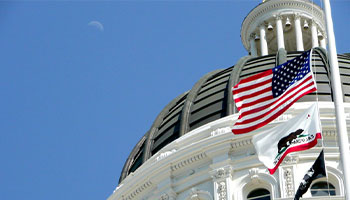 Senate Bill 1107 is a bill that amends California Vehicle Code to increase the state's required auto insurance liability limits. The bill was signed by Governor Newsom last year and goes into effect on January 1, 2025. Under SB 1107, California's current limits will be replaced with the following in 2025:
$30,000 for bodily injury or death per person
$60,000 for bodily injury or death per accident
$15,000 for property damage per accident
By increasing California's auto insurance limits, drivers with minimum coverage will be less likely to find themselves in debt following a collision. These new limits will remain in effect for ten years until 2035, when they will increase again. On January 1, 2035, California drivers will be required to have the following minimum limits:
$50,000 for bodily injury or death per person
$100,000 for bodily injury or death per accident
$25,000 for property damage per accident
Ricardo Lara says this new law will "ensure auto insurance keeps up with the change in times and that California's drivers are more adequately protected." However, opponents of the bill cite the current economic strain as an argument against increasing limits.
For drivers that opt for meeting the minimum financial responsibility through cash deposits with the DMV, the current $35,000 amount required will increase to $75,000 in 2025. Ten years later, the cash deposit amount will increase again by $50,000.
Does Liability Insurance Cover Damage to My Car?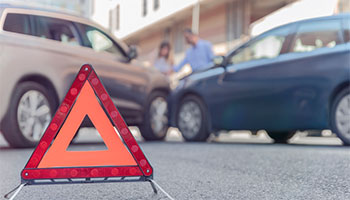 Although you must purchase insurance that meets your state's minimum requirements, it's important to know that liability insurance does not cover your vehicle. Liability insurance protects you financially from any damage or injuries you cause to another person due to a car accident. To repair damage caused to your vehicle, you'll need collision and comprehensive coverage.
Collision and comprehensive coverage covers repair or replacement costs (up to your policy's limits) if your vehicle is damaged in a covered incident. Collision insurance applies when you're involved in an accident with another car or stationary object. Comprehensive insurance applies when your vehicle is damaged in a non-collision event, such as theft, vandalism, or weather accidents. These coverage types are optional but may be required by your lender if you are financing or leasing a car.
AIS Can Help You Prepare
Although we know that California's auto insurance limits will increase in 2025, we can't say precisely how much each person's insurance bill will change. As you prepare for the increase, building a habit of comparing quotes from multiple providers is more important now than ever. If you own your home, you may want to consider increasing limits now, rather than wait for these changes to take effect.
At AIS, we have over 55 years of experience helping our customers navigate the insurance marketplace. Our team of insurance specialists will assist you in your search for auto insurance quotes by utilizing our network of insurance partners to find you coverage that best works with your budget. Give us a call today at (888) 772-4247 to learn more about the coming changes and how AIS can help.
---
The information in this article is obtained from various sources and offered for educational purposes only. Furthermore, it should not replace the advice of a qualified professional. The definitions, terms, and coverage in a given policy may be different than those suggested here. No warranty or appropriateness for a specific purpose is expressed or implied.