3
minute read
Car insurance is a necessity for drivers in the United States. However, when car insurance rates increase, customers may be left wondering why.
Although it may seem inexplicable, there are always reasons behind the increases, even if they are not immediately clear to the policyholders. In this article, we explore some of the factors that affect car insurance rates, such as driving behavior, and why they contribute to increased premiums.
Driving Behavior and Car Insurance Rates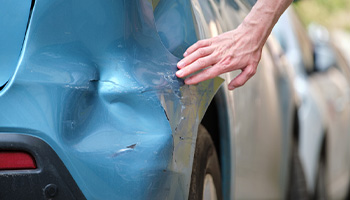 Most policyholders widely recognize the correlation between driving behavior and car insurance rates. The driving history, claims history, years of driving experience, and annual mileage are all factors that influence your insurance premium. These factors serve as good indicators of a driver's likelihood of getting involved in a collision. Safe driving habits and adhering to traffic laws can keep insurance rates low.
However, if you are a good driver with no claims and a low-risk level, it is still possible for your car insurance to go up. One reason why is that vehicles have become more expensive to repair. The auto insurance industry periodically makes adjustments to account for the money paid for repairs and replacements for all customers, regardless of their driving behavior.
Updated Technology and Repair Costs
Even if you aren't involved in a collision, many other drivers are, and many of them are driving modern vehicles. Therefore, the higher the repair costs, the more the insurance industry will need to adjust the rates.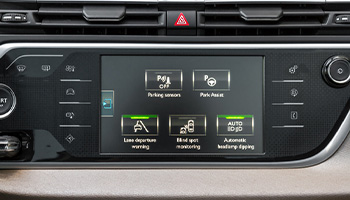 Additionally, newer cars come with advanced driver assistance systems (ADAS), making them safer to drive but more expensive to repair. The automotive industry has made significant strides in developing ADAS over the past two decades—from alerting drivers when drifting out of their lanes to automatically applying the brakes to prevent rear-end collisions.
The Insurance Institute for Highway Safety found in a 2019 study that vehicles equipped with forward collision warnings had 27% fewer front-to-rear crashes. This number jumped to a 50% reduction when vehicles also had automatic emergency braking technology. Cars with driver-assist technology have played a positive role in reducing collisions. However, drivers are still the most critical factor in accidents.
Some ADAS available on today's vehicles include blind spot warning, forward collision warning, lane departure warning, cameras, automatic emergency braking, and adaptive cruise control. Unfortunately, many of the sensors needed to achieve these technological advancements are located in the vehicle's crumple zones. This means that repairs are more complex and expensive in the event of a collision. 
LED headlamps are also becoming more common in new vehicles. The Insurance Institute for Highway Safety now requires vehicles to come standard with good-or acceptable-rated headlights to be eligible for a TOP SAFETY PICK+ award, which is the highest award available from the organization. These headlights help address the issue of fatal crashes that occur on dark or unlit roads. For example, good-rated headlights on the low-beam setting illuminate the right side of the road ahead on a straightaway to at least 325 feet. More manufacturers are removing halogen bulbs and replacing them with LED headlamps because they increase visibility on dark roadways. However, LED headlamps are also more expensive than halogen bulbs.
AIS Is Here to Help
While your driving behavior remains one of the most essential factors in determining your auto insurance rates, several other factors outside your control can come into play. Unfortunately, these factors can increase your car insurance rates, even if you have been driving safely and without any claims. 
At AIS, we have over 50 years of experience helping drivers navigate the auto insurance market. So, whether you're looking to start a new policy or change carriers, our team of insurance specialists can help. We compare quotes from our network of insurance partners to find rates that work best for you. To speak with an AIS insurance specialist today, call (888) 772-4247.
---
The information in this article is obtained from various sources and offered for educational purposes only. Furthermore, it should not replace the advice of a qualified professional. The definitions, terms, and coverage in a given policy may be different than those suggested here. No warranty or appropriateness for a specific purpose is expressed or implied.