4
minute read
As a driver, you understand the importance of insurance. Not only is auto insurance required in nearly every state, but a well-crafted policy can help protect your assets in the event of an accident. However, because everyone's needs are different, there are a few costly mistakes many people make when shopping for coverage. So, to help you put together your ideal policy, we put together this list of six auto insurance mistakes to avoid.
Common Auto Insurance Mistakes to Avoid
1. Purchasing Too Little Insurance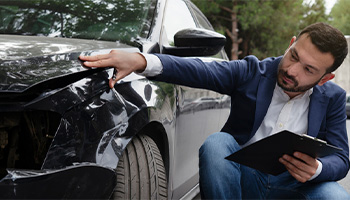 When shopping for auto insurance, it's tempting to simply search for the lowest premium available—especially if you're already on a tight budget. Unfortunately, while this may help you save upfront, you could be left with hefty out-of-pocket expenses should you be involved in an accident.
A common mistake drivers make is assuming their state's minimum requirements will fully cover their expenses after an accident. This is most often not the case. For example, most states only legally require liability insurance, which doesn't cover damage to your vehicle. In addition, some minimum requirements can be low, leaving you responsible for any remaining costs.
Additionally, suppose you own a higher-end vehicle. In that case, we recommend you purchase both collision and comprehensive coverage, which covers damage to your car, including theft.
2. Purchasing Too Much Coverage
On the flip side, it's just as possible to purchase too much coverage and be over-insured. For example, if you drive an older vehicle with a low market value, purchasing coverage types such as collision and comprehensive may cost more than any potential payout you'll receive after an accident. Therefore, we recommend comparing the value of your vehicle to the cost of these policies when considering additional coverage types. A licensed insurance agent can help you decide.
Some insurers may recommend add-ons such as towing or roadside assistance when starting a new policy. While having these types of coverages is important, you may already have similar benefits by being a part of an association like AAA. Additionally, many new car warranties may include roadside assistance for the first year or two after your purchase.
To avoid paying double for similar services, review any auto benefits you may have outside of your insurer before agreeing to common add-ons.
3. Not Shopping Around
Purchasing auto insurance is a lot like buying a car—you have to actively search around to find the best deal.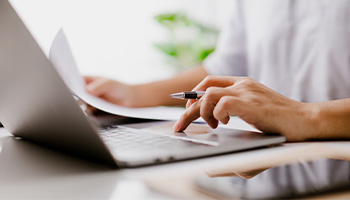 A common mistake many consumers make is failing to compare quotes from different insurance providers. Insurance costs can vary greatly depending on the insurer. For example, some companies may work better for drivers with accidents on their records than others.
If you're considering the purchase of a new car, we recommend you begin your insurance search as soon as you decide on the type of car you'd like. That way, you'll have plenty of options to choose from instead of settling on the first available.
At AIS, we make it easy to compare quotes from our network of insurance partners. Visit our website to get a free online quote today.
4. Setting Your Deductible
Avoiding auto insurance mistakes begins by understanding the policy you're about to purchase. In insurance, a deductible represents the amount you must first pay before your insurance covers the rest (up to your coverage limits). In addition, it's essential to understand that auto insurance deductibles are typically on a per claim basis, unlike annual health insurance deductibles.
Generally, a higher deductible means a lower insurance premium but higher out-of-pocket expenses if involved in an accident. On the other hand, a lower deductible means a higher premium but fewer out-of-pocket expenses.
When deciding your deductible, consider an amount you'll be comfortable paying should your vehicle need any repairs.
5. Thinking You're Fully Covered
When shopping for auto insurance, you may come across a general term: full coverage. While some may use the term to describe a combination of coverage types that protect a vehicle, the truth is that there is no universal definition of full coverage.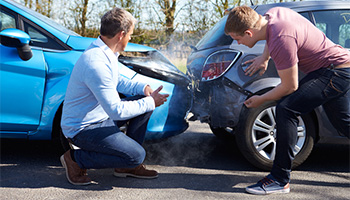 Depending on where you live, some insurance coverages are required by law, such as liability insurance. However, other coverage types, like rental car reimbursement, are purely optional in most situations.
Full coverage is often used to describe a policy that includes state-required liability insurance, collision, and comprehensive coverage. However, what constitutes as being "fully covered" will ultimately depend on your specific situation and will vary from driver to driver. To avoid mistakes, review every policy carefully to be sure you understand what's covered—and what might not be—before signing.
6. Not Asking About Discounts
Shopping around isn't the only way to save on auto insurance. One of the most common mistakes we see involves drivers not taking advantage of the discounts available to them. In fact, most carriers offer a long list of discounts you may already be eligible for by simply being the person you are.
Always ask your agent if you qualify for any discounts when renewing or updating your policy. For example, typical discounts include:
Good student discounts for full-time students with a high GPA.
Multi-policy discounts for those with multiple vehicles on their policy.
Organizational discounts, such as being a AAA or Sam's Club member.
E-bill or autopay discounts for specific account settings.
Good driver discounts for drivers that haven't been involved in any accidents.
Claim free discounts for those without claims on their records.
AIS Helps Make Auto Insurance Simple
Understanding common auto insurance mistakes and how best to avoid them will help you when shopping for auto insurance. However, if navigating the insurance market feels overwhelming, you're not alone. At AIS, our goal is to help our customers find the auto policy that works best for them. So whether you're preparing to insure a new car or switching carriers, our insurance specialists are here to help.
If you have any auto insurance questions, give us a call at (888) 772-4247 to speak with an insurance specialist, or start your quote online.
---
The information in this article is obtained from various sources and offered for educational purposes only. Furthermore, it should not replace the advice of a qualified professional. The definitions, terms, and coverage in a given policy may be different than those suggested here. No warranty or appropriateness for a specific purpose is expressed or implied.