4
minute read
New year, new me—that's how the saying goes, right? Whether you're hoping to increase your daily steps or solidify a morning routine this coming year, we can all benefit from increasing our savings using budgeting apps. But if you have a difficult time saving, you aren't alone. According to a 2021 Federal Reserve survey, 11 percent of Americans cannot cover an unexpected $400 expense using their cash savings.
Thankfully, there are plenty of budgeting apps available today that can make saving money a bit easier. To help you get your finances aligned with your New Year resolutions, we put together our list of the top 5 budgeting apps you can begin using today.
Our Top Five Budgeting Apps
1. Mint
How it works: Mint is a budgeting app that connects to all your financial accounts to give you a detailed overview of your spending habits. After linking your accounts, Mint categorizes your transactions into groups like "entertainment" to simplify tracking your spending. Mint offers a variety of default categories, but users can easily create their own to meet their personal needs.
After analyzing your spending, Mint will recommend budgets to help you improve your financial standing based on the goals you set within the app. Using budgeting apps that visualize your spending, such as Mint, makes it easy to create and stick to new spending plans. With its additional features, Mint even sends payment reminders to keep you from falling behind on bills.
While the free version is enough to represent your spending visually, Mint also offers paid subscriptions with additional features.
Great for: detailed financial overview and budget monitoring.
Price: free – $4.99 per month depending on your plan.
2. Acorns
How it works: Regarded as one of the first round-up apps, Acorns first launched in 2014. Although classified as a savings app and not a direct budgeting app, Acorns is highly useful for wealth management.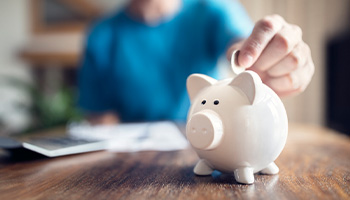 The app's concept is simple: connect your debit or credit card to your account, and Acorns will invest your spare change by rounding up purchases to the nearest dollar. So, for example, if you purchase a burger combo for $6.20, Acorns will round it up to $7 and transfer the extra $0.80 to your Acorns account.
While there are risks in investing, Acorns allows you to choose between different investment portfolios with varying risk levels. Acting as both a budgeting app and an introduction to investing, Acorns can help you save money while potentially helping you make more.
Great for: new investors and saving money.
Price: $3 – $5 depending on your plan.
3. Digit
As easy as it can be to transfer money between your accounts, remembering to do so is a feat in itself. Taking a set-it-and-forget-it approach, Digit is a budgeting app that makes money-saving decisions for you. Like other budgeting apps on our list, Digit analyzes your income and spending habits to determine how much money you can save monthly. Once determined, the app will then periodically transfer money from your checking account into your Digit account.
What sets Digit apart from other apps is its overdraft protection. The app will pause withdrawals if Digit determines you cannot spare any extra money for the month. If you fall below a pre-determined threshold, you can also tell the app to move funds from your Digit account to your checking account.
Great for: saving towards a financial goal.
Price: free for 6 months, then $5 a month.
4. YNAB (You Need a Budget)
Following a zero-based budgeting method, YNAB (You Need a Budget) is a budgeting app that will put every dollar you earn to work. Focusing on planning ahead rather than tracking past transactions, YNAB's goal is to help its users become more intentional with their money in the long run.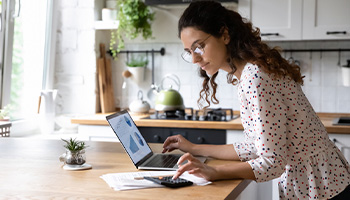 After you receive your paycheck, you tell the app how much of your pay should go to various categories, such as debt payments, savings, and expenses. With the ability to connect multiple accounts like your checking account, savings, and credit cards, YNAB makes it easy to be hands-on with your overall financial status.
Great for: meeting financial goals and developing habits.
Price: $14.99 a month or $99 annually after a 34-day free trial. College students are eligible for one free year.
5. Rocket Money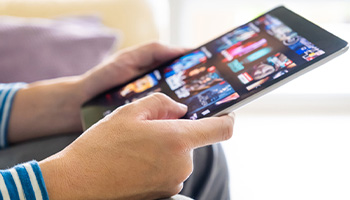 If you're like us, chances are you have multiple streaming services tied to your bank accounts. While sign-ups can be a memorable experience, forgetting to cancel subscriptions can be costly. Rocket Money takes the confusing list of transactions on your bank statements and breaks down where your money is going. By compiling monthly subscription expenses, you can quickly catch any dated subscriptions you may have forgotten about.
On top of subscription monitoring, Rocket Money also provides additional features such as credit monitoring, budgeting services, and bill-payment negotiation. With multiple services to choose from, Rocket Money is a valuable resource for those searching for a robust budgeting app.
Great for: subscription monitoring and overall finance management.
Price: free with premium versions ranging from $3 – $12/month.
How AIS Can Help You Save
Whether you're a veteran at budgeting apps or just getting started, there are plenty of other ways to save throughout the year, such as comparing auto insurance quotes. At AIS, we specialize in finding you savings by comparing coverage rates across our network of insurance partners. Our team of specialists will work with you to find the plan that perfectly fits your needs. Give us a call at 888-772-4247 today to start saving for tomorrow.
---
The information in this article is obtained from various sources and is offered for educational purposes. Furthermore, it should not replace manuals or instructions provided by the manufacturer or the advice of a qualified professional. No warranty or appropriateness for a specific purpose is expressed or implied.