4
minute read
As a business owner, one of the worst feelings is the day one of your employees gets injured at work. Unfortunately, workplace accidents are common and frequently occur every year. That's why it's crucial for every business owner to have the right commercial insurance coverage and, take the proper precaution to prevent injuries and accidents from ever happening. Discover the top 10 workplace accidents and how workers' compensation insurance protects you and your employees.
Top 10 Workplace Injuries and How To Prevent Them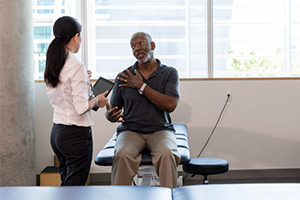 The Occupational Safety and Health Administration (OSHA), states that over 2 million non-fatal workplace accidents happen annually. Knowing the most common workplace injuries listed below and how to prevent them can help reduce the number of workplace accidents at your business and improve employee safety
1. Slip, Trips, and Falls
Slip, trips, and falls can occur anywhere and can happen to anyone at a workplace. Protect your employees from these accidents by providing them with proper fall protection gear, posting signs of slippery floors, decluttering areas, and requiring employees to wear non-slip traction shoes.
2. Motor Vehicle Accidents

Professions who are required to drive for work such as truck/bus drivers, delivery drivers, and even realtors or lawyers face the highest risk of being involved in a motor vehicle accident. Although you can't prevent car crashes from occurring, you can implement a safe driving program and ensure company vehicles are routine maintenance. Business owners also need Commercial Auto Insurance to protect them against accidents and other mishaps involving company vehicles.
3. Overexertion

Any strenuous efforts such as lifting, pushing, pulling, holding, carrying, or throwing objects can cause muscle strains or sprains. To prevent overexertion, use material handling aids, ensure proper body postures, and ask for help to lift heavy objects when needed.
4. Repetitive Motion Injuries (RMIs)

Excessive and repetitive motions can cause significant injury to the muscles, nerves, tendons, joints, and cartilage. RMIs are common in an office setting but are usually avoidable by providing agronomical equipment like keyboards, mouse, desks, chairs, and monitors.
5. Struck By/Against Object or Equipment

Injuries can range from simple bruises to multiple fractures leading to extensive recovery and disability costs. Staying alert, moving out of high-traffic areas, and wearing high-visible apparel and hard hats can help prevent these types of accidents.
6. Electrocution
Electrocution is a significant hazard, especially in the electrical industry. Electricians and technicians working around power lines or wires should always de-energize equipment, be aware of conductive tools and materials, and use lockout/tagout practices.
7. Cuts and Lacerations

From power saws to box cutters, it's very common and easy for these tools to leave cuts and lacerations. All professions and workplaces are at risk of this type of injury. To avoid most cuts, have employees wear proper PPE and never leave exposed blades unattended.
8. Inhaling Toxic Fumes

Hazardous chemicals can enter the body not only by inhaling but by swallowing or getting products on the skin. If necessary, employees working with toxic materials or harmful chemicals should be provided with protective equipment such as safety goggles, clothing, and respirators.
9. Entanglement or Compressed by Equipment
Any mechanical or moving parts of a machine can easily pinch, cut, pull, or wrap you. To avoid entanglement, all moving parts like motors, belts, and gears must be guarded with a shield. Additionally, workers should not wear loose clothing, chains, or other loose jewelry around equipment that poses an entanglement hazard.
10. Exposure to Loud Noise

Loud noise due to construction, machinery, and equipment can create physical and psychological stress in a workplace. To minimize occupational noise-induced hearing loss, workers should not be exposed to more than 85 decibels (dBA) for an 8-hour day.
How Workers' Compensation Protects Businesses and Employees
For business owners, a workers' compensation policy can help protect your business from the possibility of an employee lawsuit. This type of business insurance gives your employees benefits to help them recover from a work-related injury or illness. These benefits include:
Medical care to help employees recover and return to work.
Temporary disability benefit if a work-related injury prevents your employee from doing their usual job while recovering.
Permanent disability payments if a doctor diagnoses your employee with an injury they can't recover from. Depending on the severity of the injury or illness, they may be eligible for a life pension payment.
Supplemental job displacement benefit help pays for retraining costs if your employee returns to work but can't perform their original responsibilities.
Death benefits for their family if your employee is fatally injured on the job. This benefit provides burial expenses up to the maximum set by law and may include support payments for a period of time to qualifying dependents.
Am I Required to Carry Workers' Compensation Insurance?
Workers' compensation insurance isn't just a smart business move – it's your legal obligation as an employer in certain states. States, like California, Arizona, and Illinois, require all employers to carry coverage even if your business employs 1099 independent contractors. Failure to do so can result in severe fines and even jail time. To learn more about your state's regulations, Check out your workers' compensation state laws here to learn more about your state's regulations.
3 Ways to Purchase Workers' Compensation Insurance
There are three ways to buy a workers' compensation policy in California: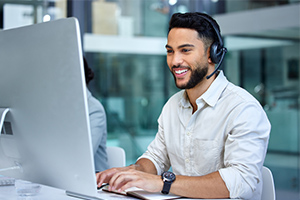 Go through a private insurance company. AIS Insurance can help you compare quotes from top-rated insurers we represent such as Liberty Mutual and Hartford.
Purchase from your state fund. State Fund is available if private insurers are not willing to offer workers' compensation insurance for your business.
Self-insure your business. To become self-insured, you must obtain a certificate from the DIR's Office of Self-Insurance Plans (OSIP) and post-security.
Get a Workers' Compensation Quote Today
AIS Insurance makes it easy for business owners to compare workers' compensation insurance quotes. Small business insurance is one of our specialties and we're dedicated to helping you find the best protection for your business. Speak with one of our Commercial Insurance Specialists today at (855) 919-4247 for a quick and easy free quote.
---
The information in this article is obtained from various sources and offered for educational purposes only. Furthermore, it should not replace the advice of a qualified professional. The definitions, terms, and coverage in a given policy may differ from those suggested here. No warranty or appropriateness for a specific purpose is expressed or implied.