3
minute read
No matter how safe you strive to make your workplace, accidents happen. Injuries, illnesses, and even fatalities can occur on the job, leaving your employees and business vulnerable to financial and legal repercussions. That is why workers' compensation insurance is a vital tool that can provide protection for both workers and you. We'll explore the basics of workers' compensation and why it's so important for business owners to have.
Employer Benefits Under Workers' Comp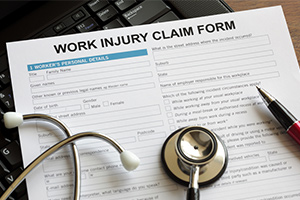 Workers' compensation insurance helps protect employers from potential lawsuits and avoids the actual cost of an employee's medical expenses and lost wages following a workplace injury or illness. Without workers' comp, employees or their families could sue in civil court for workplace injury or death. This situation could be financially devasting for your business and could even open you up to criminal investigation. In addition to helping your employee recover and return to work faster, it can potentially help you save on the costs associated with reduced productivity and the hiring of temporary workers.
Employee Benefits Under Workers' Comp
While many workers are familiar with the general concept of workers' compensation, the vast majority are unaware that there are numerous types of workers' compensation benefits beyond payment for injuries or illness. Employees can be eligible for multiple types of benefits for injuries sustained on the job, such as:

Medical Expenses: Workers' compensation will typically cover all reasonable and necessary medical costs related to a work-related injury or illness. This can include the cost of hospitalization, surgery, medicine, and physical therapy.

Lost Wages: Employees who are unable to return to work due to a work-related injury or illness are eligible for temporary or permanent disability benefits. This helps cover a portion of an employee's lost wages however, the amount varies from state to state.


Death Benefits: Workers' compensation may provide death benefits to the employee's family if an employee dies due to a work-related injury or illness. These benefits can help cover funeral and burial expenses.


Rehabilitation Costs: If an employee requires rehabilitation due to a work-related injury or illness, workers' compensation can help cover the cost of physical therapy, occupational therapy, speech therapy, and even vocational rehab or retraining.

Disfigurement Benefits: Workers who sustain permanent disfigurement because of their injuries are eligible for additional compensation in certain states. Typically, these benefits are calculated as a lump sum and determined by the severity of the disfigurement.
What Is Not Covered By Workers' Compensation?
While workers comp insurance can provide important coverage for employers and employees, it does not cover every possible workplace incident or injury. Here are a few examples of what may not be covered:
Injuries that occur outside of work or on any employee's commute
Pre-existing conditions
Intentional self-inflicted injuries
Injuries resulting from a physical altercation that the employee instigated
Injuries sustained by an employee's violation of safety guidelines or horseplay
Alcohol and drug-related injuries
Terminated employees
How Much Does Workers' Compensation Insurance Cost?
Workers' compensation insurance costs vary widely from state to state and industry. Rates are typically calculated as a percentage of your payroll, which varies depending on your industry and risk level.  It generally ranges from around $2 per $100 of payroll to over $70 per $100. In addition, the cost of workers comp insurance can also be affected by your company's claim history, safety record, and any unique risk factors associated with your business.
Am I Required to Have Workers' Comp for My Business?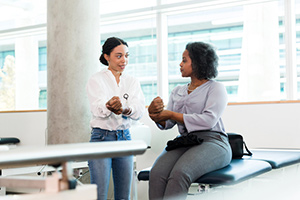 Whether or not you need workers' compensation for your business depends on state laws. However, most states require that businesses with at least one employee purchase worker's compensation insurance. Failing to buy workers' comp insurance can result in prison time and/or hefty fines. You'll want to check with your state laws so you can find the rules that apply to you. Furthermore, you will need to purchase workers' comp insurance from either an insurance company, insurance agency, or state fund. At AIS Insurance, our commercial insurance specialists know the ins and outs of workers' compensation insurance and can match you with one of our A-rated insurance companies such as Texas Mutual, Hartford, and Liberty Mutual.
AIS Can Help Protect You And Your Employees
Workers' compensation insurance is a smart investment that protects you as a business owner, as well as your business's most important asset: its employees. We understand what it takes to build something special and we're committed to helping you protect it. Speak with one of our Commercial Insurance Specialists today at (855) 919-4247 for a quick and easy free quote.
---
The information in this article is obtained from various sources and offered for educational purposes only. Furthermore, it should not replace the advice of a qualified professional. The definitions, terms, and coverage in a given policy may differ from those suggested here. No warranty or appropriateness for a specific purpose is expressed or implied.