3
minute read
After your California driver's license has been suspended due to a serious traffic violation, you may be required to prove you have auto insurance with a form called an SR-22 to reinstate it. Also known as a certificate of financial responsibility, an SR-22 is a certificate your insurer files with the state to prove you have the minimum auto coverage required by law.
Often referred to as SR-22 insurance, an SR-22 isn't a type of insurance but simply a filed document guaranteeing you have the proper auto coverage.
Who Needs An SR-22 In California?
California may require you to file an SR-22 to either keep or reinstate your driving privileges after a serious traffic offense, such as a DUI. After the offense, you'll typically receive an order from the court or state requiring you to file an SR-22.
In California, you'll need to submit an SR-22 if your license has been suspended or restricted, such as after:
A DUI conviction.
Causing an accident while uninsured.
Reckless driving.
Having multiple repeated traffic violations.
How to Get an SR-22 in California
In California, filing a certificate of financial responsibility isn't something you do yourself. Instead, the state requires insurance companies to file the form on your behalf. As a result, you'll most likely be required to pay a filing fee—alongside any other fines associated with your violation—before getting back on the road. Please keep in mind that not all insurance companies file SR-22s. In that case, you'll need to shop around to find a provider that does.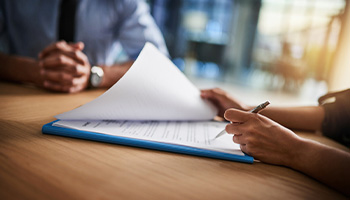 You'll typically be required to have an SR-22 for three years in California. Your driver's license may have been suspended or restricted depending on your violation. In that case, your SR-22 filing requirement begins after that. If you allow your insurance coverage to lapse, your SR-22 will be revoked.
California requires all drivers to hold an auto insurance policy. So, if you cannot find an insurance carrier to cover you, there are programs available that can help, such as CAARP. To learn more about the California Automobile Assigned Risk Plan (CAARP), click here.
Do Other States Require SR-22s?
Most states require SR-22s, although Florida and Virginia require what's called an FR-44 for certain offenses. SR-22s require the state's minimum amount of liability insurance whereas an FR-44 requires extra liability insurance. Mainly, SR-22s and FR-44s are both state-issued forms that verify a high-risk driver is carrying a certain amount of insurance coverage.
How Much Does An SR-22 Cost?
On average, insurance companies charge around $25 to file an SR-22 for you. Still, the cost could vary depending on the insurance company and the state. Furthermore, it's no secret that high-risk drivers pay higher auto insurance rates. Because an SR-22 is required after certain traffic violations, your insurance rate will most likely increase after the violation because you'll be considered high-risk. It's worth repeating, be sure to shop around.
Non-Owner SR-22 Filing
Suppose you don't own a car but still want to reinstate your license. In that case, you'll need to purchase a non-owner car insurance policy from a carrier that also offers SR-22 filing. Often called an "operator's" policy, a non-owners policy will still provide you with the minimum liability insurance required in California even without owning a vehicle.
Required Auto Insurance in California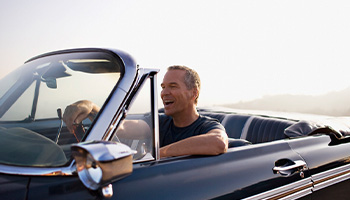 California drivers must have liability insurance, which covers bodily injury or property damage from an accident you caused. California requires the following minimums:

$15,000 bodily injury per person.
$30,000 bodily injury per accident.
$5,000 property damage liability per accident.
To get an SR-22, you'll be required to have the above minimum coverage.
Get The Help You Need With AIS
Filling an SR-22 may seem overwhelming, but it doesn't have to be. At AIS, we understand the California DMV protocols regarding auto insurance coverage after a DUI and other serious traffic offenses. In addition, our trained insurance specialists can help answer any questions you may have regarding DUIs, SR-22s, and California regulations. To speak with an insurance specialist, give us a call at (855) 919-4247.
---
The information in this article is obtained from various sources and offered for educational purposes only. Furthermore, it should not replace the advice of a qualified professional. The definitions, terms, and coverage in a given policy may be different than those suggested here. No warranty or appropriateness for a specific purpose is expressed or implied.