4
minute read
In our article last May, you may have read about how the beginning of the pandemic drastically decreased traffic, Car Insurance rates, and carbon dioxide emissions due to country-wide lockdowns. So, as the coronavirus lockdowns are lifted throughout the country, what will the roads look like now? Some may assume that things will go "back to normal," but city leaders are concerned that traffic gridlock and air pollution will be even worse than before the pandemic.
Traffic and Public Transportation
In many large cities where public transportation is a viable option for commuting, officials worry that people who used to take public transit will avoid buses and subways for fear of catching the coronavirus. For this reason, they may decide to drive their personal vehicle on their daily commute, thus elevating traffic even more. This would lead to congestion delays and ultimately more accidents. In an attempt to make public transportation safe, many cities have focused on requiring mask-wearing and implementing constant cleaning.
Increased cars on the road also means less space for cyclists and pedestrians. According to the New York Times, some cities, like San Francisco, are already working to combat this. Between early March and May of 2020, bus ridership declined by about 80% in San Francisco, where public transportation was a popular way to commute. However, the city has recently opened up 24 miles of car-free corridors that span several city blocks for walkers and cyclists to use. Another 10 miles of these corridors are in the works, too. If all goes well, other major cities may follow suit.
Traffic and Air Pollution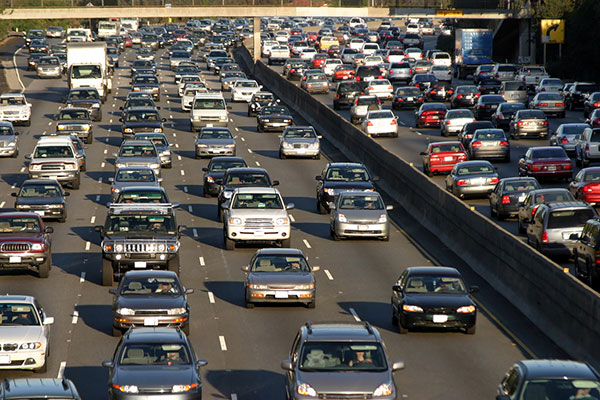 An increase in traffic in 2021 may lead to higher carbon dioxide emissions that surpass what they were pre-pandemic. According to the International Energy Agency, transportation accounts for 25% of the world's carbon dioxide emissions and emissions from road vehicles has only increased every year over the last 50 years.
To combat these air pollution concerns, New York City had planned to become the first city in the country to impose a congestion tax at the end of 2020. However, we're now in 2021 and the measure's fate is still unclear. Only time will tell if other large cities in the U.S. will begin to implement congestion taxes in an effort to decrease the use of private vehicles on the road and cut down on greenhouse gases.
Car Insurance Rates
If there was any silver lining last year, it's that Auto Insurance rates decreased by 1.7% across the country. This was the most significant decrease in rates since 2011. The states with the largest decline in rates (over 4%) were Arkansas, Ohio, and Michigan. The primary cause of these lower premiums was in result of the decrease in claims submitted in 2020. Naturally, with fewer cars on the road, there were less accidents and, therefore less insurance claims. That's why now is actually a great time to get a new Car Insurance quote and see if you qualify for a lower rate. You can get a free quote by calling (855) 919-4247, or you can go online here.
Increased Gas Prices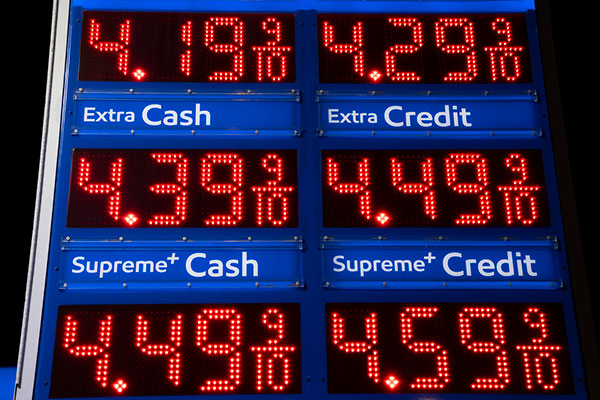 One other good thing that came out of 2020 was a decrease in gas prices across the country. In April of last year, Wisconsin had the lowest gas prices in the nation, averaging less than $2 in most cities and lower than $1 in others. However, unlike Auto Insurance rates, these lowered prices were short-lived.
In fact, you may have noticed that gas prices have significantly increased over the past few weeks. California is experiencing especially high gas prices, averaging $3.89 per gallon of regular gasoline, according to AAA. Here are a few reasons for this.
Covid-19 restrictions have loosened globally in recent months, causing a rapid recovery in global demand for crude oil. While this was expected, the demand has exceeded experts' expectations.
Gas prices tend to increase during this time every year, as March and April are typically the months when many U.S. refineries are taken offline for annual maintenance and switch from winter blends of gasoline to the summer ones required by the EPA. These changes raise the costs of refining and transporting gasoline, which translates over to increased gas prices during this time.
There's also some politics that come into play, but we won't go into to that here. We'll leave that to you and Google.
Speeding
It's also important to note that speeding increased on the roads last year. In March 2020, California saw a 87% increase in citations for speeding over 100 mph. In the same month, traffic deaths more than doubled in Minnesota and New York City saw more than twice the amount of speed camera tickets. As the country opens up again, it's important to stay safe when you get back on the road.
Remember, speeding is never worth it. This is especially true when it comes to Auto Insurance. In most states, the penalty for driving over the speed limit is a hefty fine, but your Auto Insurance rate will likely increase significantly, as well. On average, someone 25-34 years old will see a 12% increase on their Car Insurance premium for a speeding ticket in which they were driving 15-29 mph over the speed limit. If you want to learn more about how a speeding ticket affects Car Insurance rates, check this out.
What other changes do you think we'll see on the roads this year?
---
The information in this article is obtained from various sources. This content is offered for educational purposes only. It should not replace the advice of a qualified organization or professional. No warranty or appropriateness for a specific purpose is expressed or implied.