4
minute read
These locations have been visited by motorcycle enthusiasts for years and each one has its own unique reason for being loved by riders. If you haven't yet decided on a precise roadmap for your next motorcycle road trip, you may want to include one or two of these time-tested locations on your itinerary. Scenic and spotted with cool places to lodge nearby, you won't want to miss these amazing motorcycle rides on your next trip.
Just make sure you have more than the minimum Motorcycle Insurance on your bike before heading out on long trips. You don't want a mishap or accident ruin your road trip. If you have questions or concerns about coverage, contact an Insurance Specialist at (855) 919-4247.
The Three Sisters (AKA The Twisted Sisters) Ranch Roads 335, 336, 337a, Texas
Voted as the best motorcycle ride in the country by many, the Three Sisters road never ceases to impress newcomers. This road will take you along beautiful rivers, curves along mountains, as well as picturesque Texas ranches. Therefore, it's definitely a motorcycle ride that lives up to the hype.
Twisty Road, California Route 36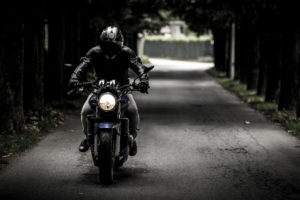 The adventure starts in Redbluff, California on Highway 26 going West towards Fortuna. You'll see a twisty road sign, which warns you that things will stay interesting for the next 140 miles. There's no cell reception for this duration, but that's a good thing. Distractions are the last thing you need on this curvy road. On Route 36, travel through the redwood forest and keep your eyes peeled on the road. Be ready to ride non-stop because you'll only find two gas stations and a couple of food stops.
The George Washington Highway, Route 50, West Virginia
If you're visiting the Monongahela National Forest, ride this highway's exciting twists and turns. If you had no plans to visit this national forest, this ride is all the more reason to go. It's a beautiful area to explore, but try to go in the fall when the forests are blankets of gold, red and orange. Just ride safely, especially if it rains.
Needles Highway, Black Hills, South Dakota
If you're an old-school biker, you know about the Sturgis Motorcycle Rally that takes place in August. Even if Sturgis is not your scene, Needles Highway will be. It makes sense that it's near the epicenter of one of the most epic motorcycle rallies. The scenery here is lush and full of wildlife. In fact, it's so stunningly beautiful that it's rumored to slow down around you as you start riding your motorcycle. It may just be one of the best motorcycle rides ever!
Pacific Coast Cruise; Hwy 1, California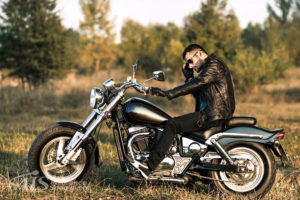 Start in Monterrey, California and follow highway 1 all the way south. This is all one road that ends in San Simeon, California, where the famous Hearst Castle is located. This route is designated as an All American Road. Basically, it's acknowledged as one of the best American byways and roads, especially for motorcycle rides or road trips. You'll also find much written about Hwy 1 in books, magazines, websites and even on some maps. With the ocean on one side and rolling hills and waterfalls on the other, the coastal scenery is purely magical.
Tail of the Dragon, Deal's Gap, North Carolina
According to the website for Tail of the Dragon, this is the number 1 motorcycle and sports car road in the world. It boasts 318 curves in 11 miles, was the location of the films The Fugitive and Top Gear, and it borders the Great Smoky Mountains National Park. On a darker note, you'll find a monument here, called the Tree of Shame. It was erected in honor of all those who crashed their motorcycles on this legendary road.
Blue Ridge Parkway, Virginia
Want to have an amazing ride and see the Great Smokey Mountains? The Blue Ridge Parkway will take you there with a ride through the country. It's complete with an old mill and Civil War battle sites. The lower part of this highway runs from I-77 to Cherokee, North Carolina, where you'll see even more majestic mountain views. The speed limit is 45 miles-an-hour, which makes it relatively safe to take in your surroundings while riding.
Beartooth Pass, Wyoming
This road is sure to be an adventure. You may also notice that motorcycles are driven more than cars here. There are very few guard rails along the pass, so be careful over all the mini jumps and constant ups and downs that are sure to leave you breathless. Don't go so fast that you miss the mountain views and the emerald green forests, which will be different shades of gold in fall.
San Juan Mountain Skyway, Colorado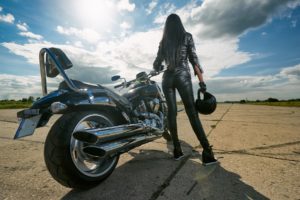 This loop of a road makes it easy to access from any point, from either direction. You'll likely want to see the views from both directions! San Juan Mountain Skyway has been called "the most beautiful section of the Rocky Mountains" by Discovery Channel. It's breathtakingly scenic with its 14,000-foot mountain peaks, historic towns, national parks and forests. This might just be a spot to spend the night after a day of exploration and long motorcycle rides. In the morning, head out to the canyon and river valleys. There's a reason this spot is called "the Switzerland of America."
Tunnel of Trees Road, Michigan
This is a forest route, not just a road. It's also 35 miles from Mackinac Island, a popular vacation spot. Bikers love riding the eastern shoreline of Lake Michigan. Here you'll pass through forests and even see the shoreline. You also have the option of riding along the harbor to get a full view of the coastline. They say fall is the perfect time to visit, so get your bike ready for a long trip.
Other Tips for Motorcycle Rides:
Use your windshield during long rides.
Take a mini road trip (about four hours) before deciding on a marathon ride.
Make sure you have the right riding position to avoid pain from straining.
Expect to get really dirty! Bring extra clothes and don't wear good shoes.
Get Bluetooth if you don't have it.
Expect rain. It always rains when you don't want it to!
Make sure you have reliable Motorcycle Insurance. Get the lowest rates from AIS at (855) 919-4247.
For even more tips on how to have great motorcycle rides, check this out: How to Have the Best Motorcycle Road Trip.
---
The information in this article is from various sources. This content is offered for educational purposes only and does not represent contractual agreements, nor is it intended to replace manuals or instructions provided by the manufacturer or the advice of a qualified professional. The definitions, terms, and coverage in a given policy may be different than those suggested here. Such policy will be governed by the language contained therein.