2
minute read
If you live in California, and have for awhile, you've probably experienced an earthquake. You know they can strike without warning and cause damage to your home. Hopefully, that's why you added Earthquake Insurance coverage to your Homeowners policy. But, amid all the reports of structural damage and closed roads, what about your car?
Earthquake Damage To Your Car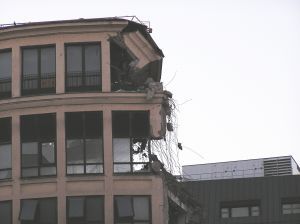 When you picture your car getting damaged in an earthquake, you might imagine the Earth opening up and swallowing it up. However, that is rarely the case. However, if it did happen, your car would most likely be considered totaled. Do you know what happens next in terms of covering that loss? Well, that's determined by the Auto Insurance coverage you have on your policy at the time.
True, it's unlikely that your car will be swallowed up whole. But, you should still consider what type of coverage you need to protect your car from damages that do occur during earthquakes. In most cases, earthquake damage actually strikes from above, not below. In other words, objects tend to fall on to your car. This can cause anything from chipped paint and broken glass to a total loss if the falling object is big and heavy enough. Trees commonly fall onto vehicles and can cause major damage that is likely irreparable.
Protecting Your Car with Comprehensive Auto Insurance
There are two things you can do to ensure that earthquakes don't wreck your car and your wallet. First, carry the appropriate Auto Insurance coverage, and, second, act to reduce your risk.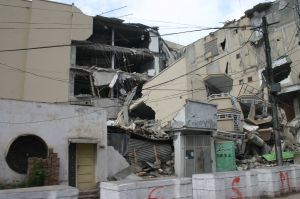 Comprehensive Insurance. While there's no such thing as earthquake coverage for your car, you can add Comprehensive Insurance coverage to your Auto Insurance policy. This protects you from basically any type of damage done to your vehicle that is not caused by a collision. This type of coverage will typically cover damage to your car's glass and paint, as well as damages caused by fire, flood, vandalism and more. Also, adding Comprehensive coverage to your policy usually doesn't cost that much more. Plus, it provides financial protection in many situations, not just earthquakes.
Consider Where You Park. In order to reduce earthquake damage done to your car in the first place, think about where you park your vehicle. Clear objects near your parking spot, especially ones above your car. Ensure items are secure and will not fall over roofs, balconies or overhangs. Also, park as far away from buildings as possible.
Speak With An Insurance Specialist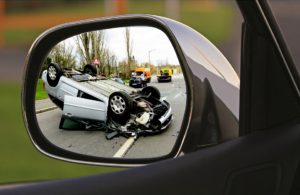 Want to better understand how Comprehensive Insurance works to protect your car and your wallet? Speak with an Insurance Specialist at (855) 919-4247 today. They will explain your coverage options and provide you with a free quote. Our agents can find you the lowest rates with the best coverage in minutes. Also, ask about any discounts you might qualify for, so you can get even more savings!
---
The information in this article is obtained from various sources. This content is offered for educational purposes only and does not represent contractual agreements. It should not replace manuals or instructions provided by the manufacturer or the advice of a qualified professional. The definitions, terms and coverage in a given policy may be different than those suggested here. Such policy will be governed by the language contained therein.