3
minute read
What is the difference between Roadside Assistance Coverage and Mechanical Breakdown Protection? Many drivers, whether they have a car, truck, or motorhome, are not familiar with the differences between these two types of specialized coverage. Even savvy drivers may not realize that one includes the other.
What Is Roadside Assistance?
Roadside Assistance is coverage that allows you peace of mind when you and your family travel. Roadside emergencies can happen anywhere and to anyone. When you carry Roadside Assistance, you can go on a road trip knowing your vehicle is covered in the event of a side-of-the-road emergency. Most Roadside Assistance coverage includes 24-hour emergency road service.
Other types of services included in Roadside Assistance are:
Towing
Flat Tire Assistance
Fluid and Water Delivery
Battery Assistance
Lock-Out Service
Roadside Assistance coverage is also available for drivers with motorcycles, buses, motor homes, trucks and RVs. Households with multiple family members who drive should look into covering all members on their Car Insurance policy. For more information, speak with an Insurance Specialist at (855) 919-4247 about our many Roadside Assistance options. You may discover that it's more than affordable to add this coverage to your policy. Trust us, that extra few dollars per month is worth the peace of mind on the road.
What Is Mechanical Breakdown Insurance?
Mechanical Breakdown Insurance is similar to the coverage provided by an extended warranty. At AIS, we offer Mechanical Breakdown Insurance through our partner, Mercury Insurance. Luckily, this coverage can be added to any Auto Insurance policy, even if your main carrier is not Mercury. This coverage is available in four tiers, which include Platinum, Gold, Silver and Bronze, ranging from the most inclusive to the least.
Types of services included within Mechanical Breakdown Insurance are:
Comprehensive
Towing
Roadside Assistance
Rental Car
Enhanced Powertrain
Tire Road Hazard
Trip Interruption
Depending on the level of coverage you choose, Mechanical Breakdown Insurance may also extend the coverage of an existing manufacturer warranty. However, this coverage does not cover routine tune-ups, tire issues or damages related to normal wear-and-tear items.
For more information about Mercury's Mechanical Breakdown Insurance and how much it might cost to add it to your Car Insurance policy, call AIS at (855) 919-4247.
Do I Need Both On My Auto Insurance Policy?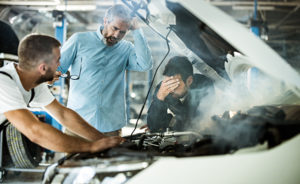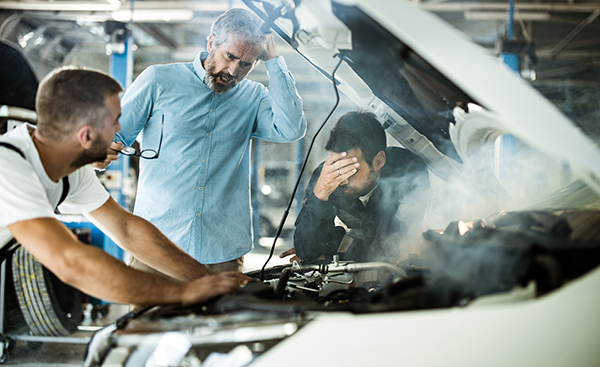 Both types of coverages are beneficial to drivers. When deciding on which option to choose, consider your vehicle type and age, in addition to your budget. Also, think about how much coverage you need to make you feel like you're covered no matter what happens.
If you're simply looking for a little extra peace of mind when you're on the road, then Roadside Assistance is perfect for just that. Plus, it's typically easy and affordable to add to your Auto Insurance policy. Most Car Insurance companies offer some form of it, but not all of them are the same so make sure to read the fine print.
However, you may be looking for more than just a little extra security. In our Mechanical Breakdown Insurance coverage, 24-hour roadside assistance is included. Breakdowns and accidents come without warning, but you can expect the unexpected when you have Mechanical Breakdown Insurance. If you're looking for the highest level of protection, as about our Platinum tier.
Whatever type of car you might drive, AIS can help you find the coverage that's right for you, your vehicle and your wallet.
---
This content is offered for educational purposes only and does not represent contractual agreements. The definitions, terms and coverages in a given policy may be different than those suggested here. Such policy will be governed by the language contained therein, and no warranty or appropriateness for a specific purpose is expressed or implied.