3
minute read
From 2019 to 2020, 3.8 million people visited an emergency room due to car crash-related injuries, according to the CDC. Without health insurance, receiving medical care after a car accident could leave you with a hefty bill. Thankfully, medical payments coverage can help pay for medical expenses after a collision. This optional coverage can help cover medical costs for you and your passengers, regardless of fault. But is medical payments coverage worth it if you already have health insurance?
In the blog:
What Is Medical Payments Coverage?
Medical payments coverage, also called MedPay, is an optional add-on insurance that covers medical expenses (up to your policy's limits) for you and your passengers following an accident, even if you're found at fault. MedPay can also cover your out-of-pocket costs, such as your deductible or co-pay if you have health insurance. MedPay coverage isn't available in all states and is only legally required in Maine and New Hampshire.
Medical payments coverage can help pay for the following expenses after a car accident:
Doctor visits
Hospital care
Nursing services
Ambulance and emergency services fees
Surgeries and X-rays
Health insurance deductibles and co-pays
Funeral expenses
Do I Need Medical Payments Coverage if I Have Health Insurance?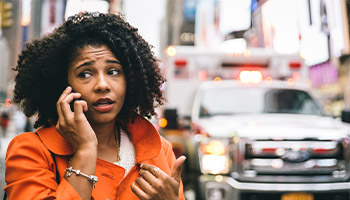 In most states, the decision to purchase MedPay will depend on your financial situation and what types of coverages you already have. If you do not have health insurance, MedPay is likely worth the cost due to how expensive a trip to the ER can be. However, MedPay should not act as a replacement for health insurance.
Even if you already have health insurance, MedPay coverage can help you lower costs in other ways. For example, suppose you have a health insurance plan with a high annual deductible. In that case, MedPay can cover the cost of your deductible and other out-of-pocket expenses. Additionally, if you're involved in a car accident, your personal health insurance won't apply to any passengers in the car—MedPay will.
Understanding MedPay Coverage Limits
Like most insurance coverages, MedPay has coverage limits, representing the maximum amount an insurer will pay per person per covered accident. When you purchase medical payments coverage, you can select your coverage limit, with average amounts ranging from $1,000 to $10,000.
When selecting your limits, consider any other health insurance you may have. If you choose coverage limits that are higher than your health plan's deductible, it can help you limit your out-of-pocket medical costs after an accident.
Doesn't My Bodily Injury Liability Insurance Already Cover Medical Expenses?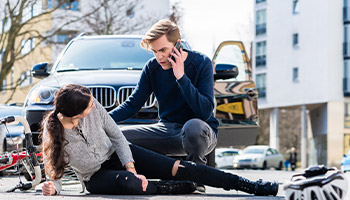 Liability insurance is required in nearly every state and covers bodily injury and property damage. However, it does not cover your own injuries or damaged property. Liability insurance only applies when you're found responsible for injuring someone else or their property.
What's the Difference Between MedPay and Personal Injury Protection (PIP)?
MedPay isn't offered in every state but is optional in most. States without MedPay typically require motorists to have personal injury protection (PIP) coverage, which also covers medical expenses for you and your passengers regardless of fault. States that require PIP are referred to as no-fault states. Drivers in no-fault states must file a claim with their insurance company for the cost of their injuries, regardless of who is at fault for the accident.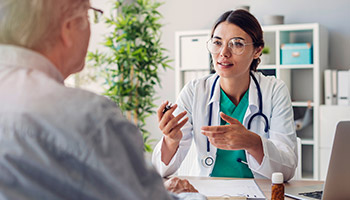 Although similar, there are a few key differences between medical payments coverage and PIP:
PIP coverage is sometimes optional and sometimes required. Medical payments coverage is almost always an optional add-on.
PIP coverage can extend towards lost wages if you cannot perform essential duties due to injuries sustained in a car accident. Medical payments coverage does not extend towards lost wages.
PIP is available in no-fault states.
Still Have Questions? Speak With an Insurance Specialist
With so many available coverages, knowing what insurance you should have can sometimes feel overwhelming. Although you must carry liability insurance in most states, multiple add-on coverages may or may not be worth purchasing, depending on your vehicle and lifestyle.
Whether you have questions regarding increasing coverage, switching providers, or searching for auto insurance quotes, AIS can help. Our team of insurance specialists have the knowledge to guide you through the insurance marketplace to find coverage you can feel confident in. To speak with an insurance specialist, call (888) 772-4247.
---
The information in this article is obtained from various sources and offered for educational purposes only. Furthermore, it should not replace the advice of a qualified professional. The definitions, terms, and coverage in a given policy may be different than those suggested here. No warranty or appropriateness for a specific purpose is expressed or implied.