4
minute read
The United States, and the western part of it specifically, has some of the best places to snowboard in the world. That means you don't have to venture too far to participate in one of the most epic snow sports around. Snowboarding has increased in popularity over the last decade, so it's no surprise that resorts have started catering to them, too. We've curated our top five picks of destinations you should try your skills out this season.
1. Breckenridge, Colorado
It should come as no surprise to see Colorado on our list. With five peaks (Peaks 6-10) and 180 trails within the Rocky Mountain Ten-Mile Range, Breckenridge is a snowboarding and skiing mecca. Whether you're a seasoned expert or a first timer, there are a variety of slopes ready and waiting for you.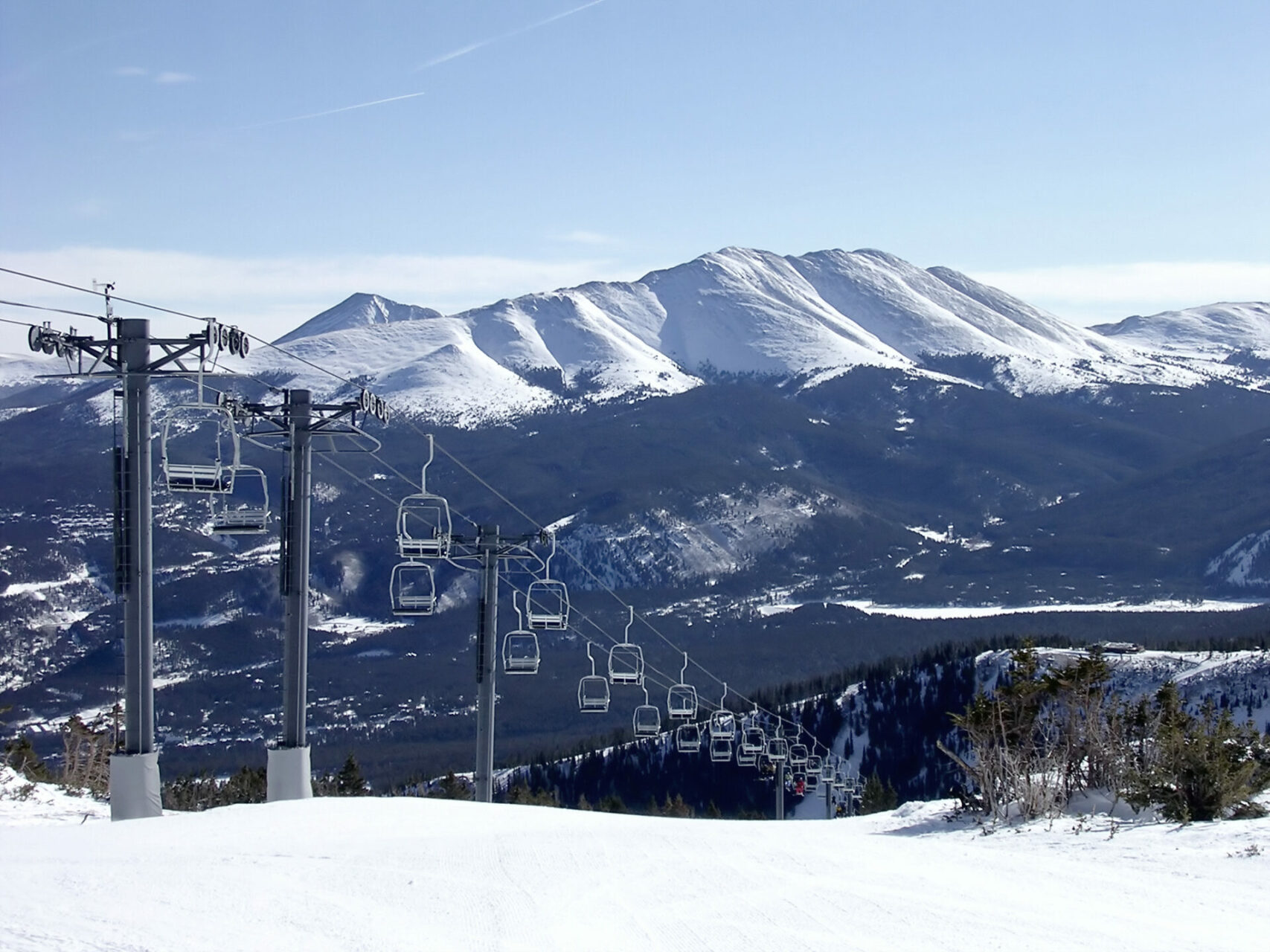 Intermediate-Advanced
Right under the lift line of Peak 10, you'll find smooth, steep groomers that allow you to cruise at altitude. Looking for natural and rugged terrain? Head to the northside or southside of Peak 10 to find rock outcroppings, glades, and moguls.
Beginner-Intermediate
Start your adventure at Peak 9, also known as one of the best places to learn to ride. There are beginner slopes at the bottom, mellow learning areas throughout, and intermediate terrain at the top. Peak 9 also has the closest base area to downtown Breckenridge, with two small base areas (the Village and Beaver Run) that offer lift tickets and rentals. There are plenty of chairlifts and easy access to the surrounding peaks, as well.
While in Breckenridge, tour the largest historic district in Colorado, shop over 200 boutiques on Main Street, and experience fine dining.
Season: November-April
2. Park City, Utah
Want to experience the same slopes as Olympic gold medalists Shaun White and Torah Bright? Then pack your snowboard and head over to Park City, Utah. Home to one of the most progressive park and pipe setups, Park City Mountain offers six terrain parks which include one halfpipe and a mini pipe. That means there's something for every rider!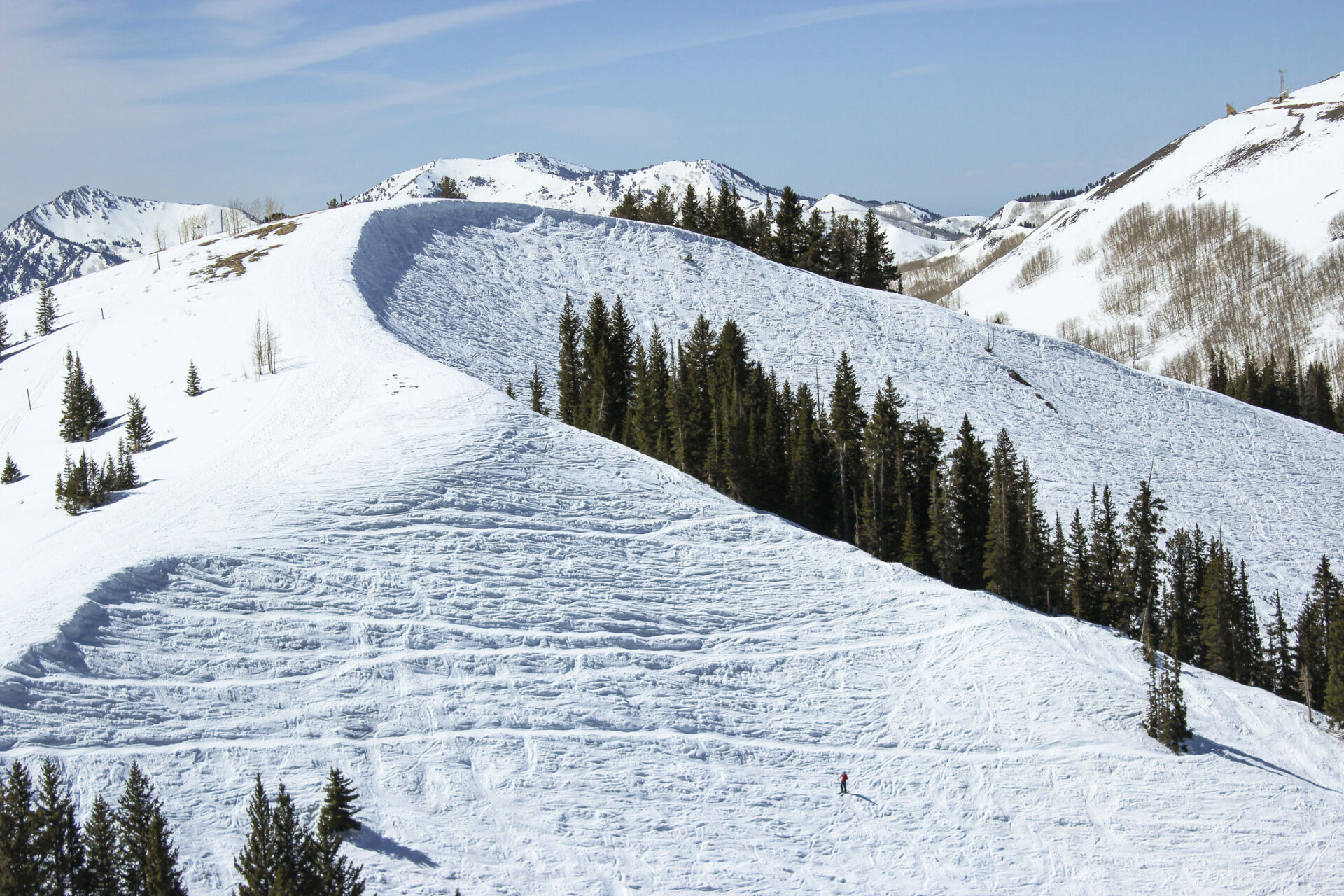 Intermediate-Advanced
Their flagship park zone is called 3 Kings and gives you the choice of four trails all converging into one freestyle experience. Make your way over to the Pick n Shovel terrain park for an array of large jumps and jibs perfect for more advanced riders.
Beginner-Intermediate
If you're not much of a jibber or jumper, you can check out Eagle superpipe for more transitions. Pick Axe also offers medium jumps, rails, and boxes prime for intermediate-level riders. If it's your first time snowboarding, there's a selection of small jumps, boxes, and rollers at Little Kings park.
Park City has over 100 bars and quaint shops, an art center, and a distillery worth exploring when you're not on the slopes.
Season: November-April
3. Mammoth Lakes, California
Looking for a more extended season? Experience snowboarding on a variety of snowy terrain under the sunshine at the highest ski resort in California. Mammoth Mountain offers alpine bowls, above tree line runs, and endless groomers. Snowboarders of any level can enjoy thousands of acres of snow here amongst 175 trails and 25 lifts. Additionally, Mammoth Mountain has the largest ski school in California, so any rider can learn something new here.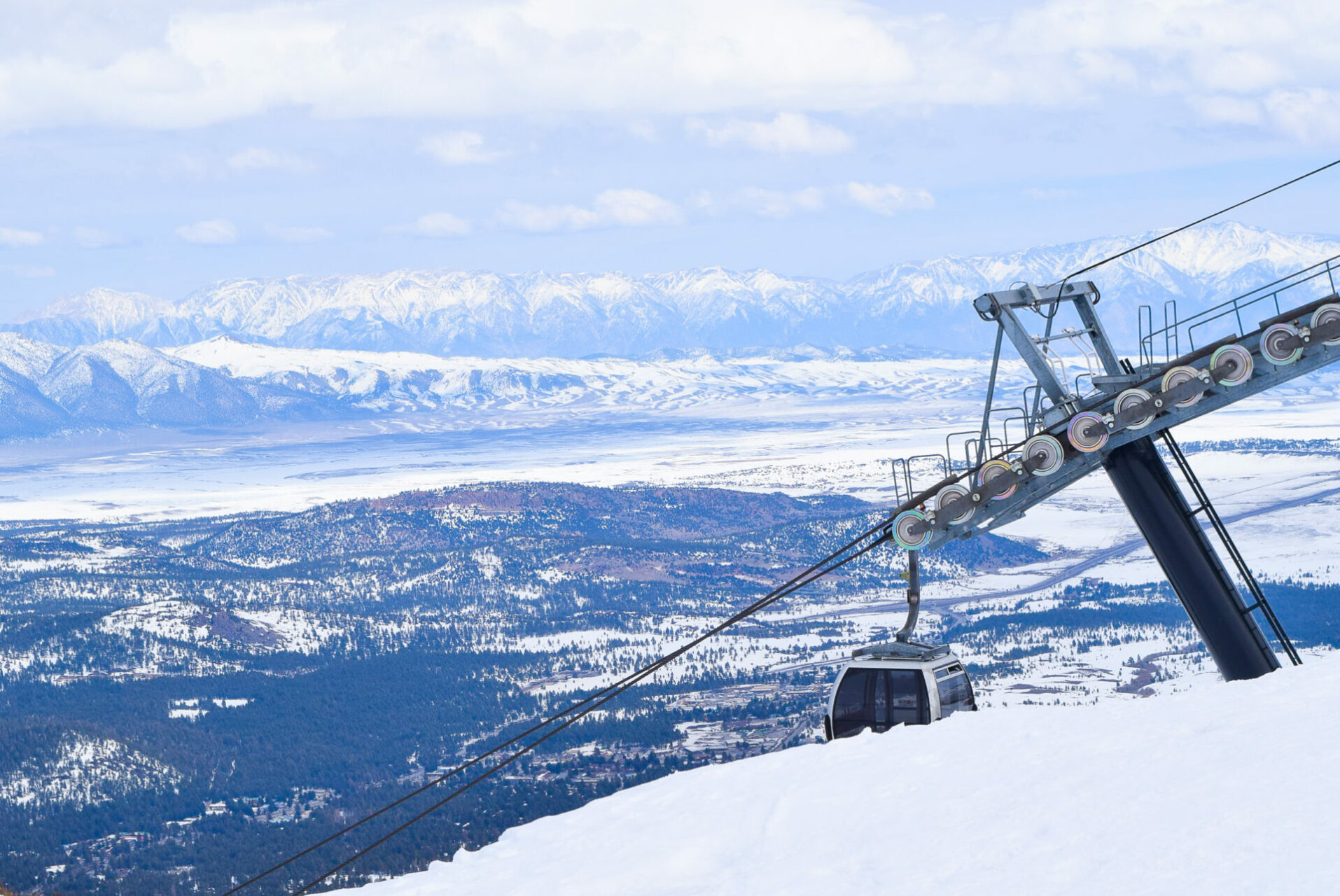 Intermediate-Advanced
The Snake Run is defined by its short jumps and mellow berms that combine to create a rhythmic shred pace that more advanced riders will love. Known as the "BMX Run," this terrain has been compared to riding a bike through a pump track. If you're an expert-level snowboarder, you'll want to venture over to Main Park or The Hemlocks.
Beginner-Intermediate
The Disco, Wonderland, and Eagle playgrounds are ideal for helping you gain confidence on freestyle terrain. They have beginner-friendly features like gentle rollers, small snow spines, and mini-boxes. Check out the Forest Trail for more well-proportioned jibs and jumps that will allow intermediate-level riders to progress their skills.
In The Village of Mammoth, there's an array of restaurants, bars, and shops to discover.
Season: November-June or July
4. Vail, Colorado
Home to over 5,000 acres of skiable terrain, Vail is one of the largest ski resorts in the U.S., making it any snow lover's dream. While it's mostly a haven for skiers, there are several epic parts of the mountain available for snowboarding. Don't miss out on 195 trails, 31 lifts, and seven back bowls.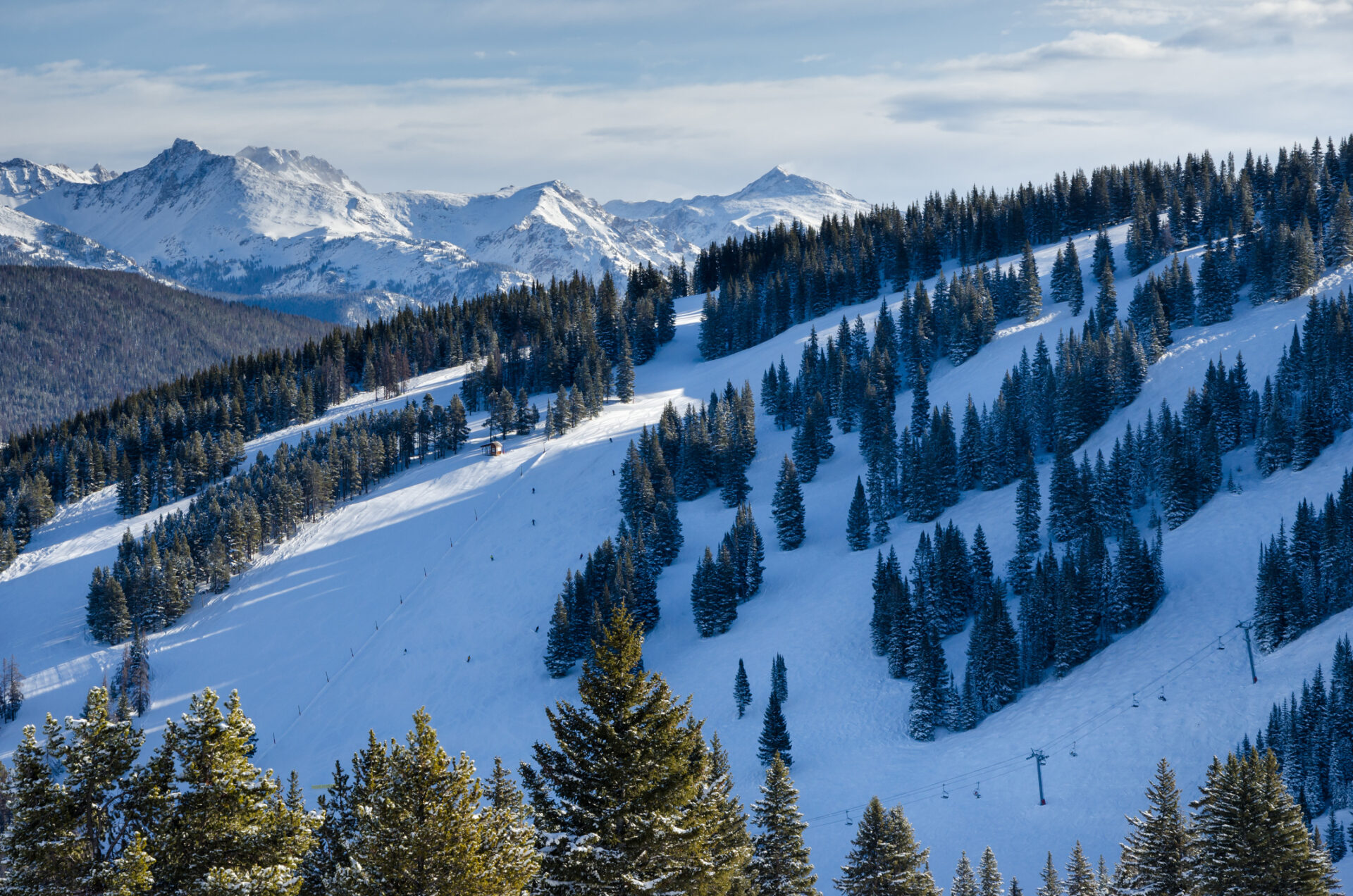 Intermediate-Advanced
With quick access to the mountain via the Riva Bahn Express Lift, you can head straight to Golden Peak. Discover over 30 features, multiple jumps, a 500-foot Superpipe, and more. Ruder's Run is a wide intermediate trail that runs parallel to a grove of aspens, which is a must-ride in Vail.
Beginner-Intermediate
At Golden Peak, you can also find Vail's renowned Ski and Snowboard School. This makes for a great home base for any first-timers looking to progress. Take your first turns at Gopher Hill or check out Pride which has four beginner-friendly features.
The Vail Village is enchanting and has four access points to the mountain from two chairlifts. In your spare time, explore lodges, boutiques, and galleries. You can even book a horse-drawn sleigh ride if you want an authentic snow village experience.
Season: November-April
5. Jackson Hole, Wyoming
If Jackson Hole isn't already on your snowboarding bucket list, add it now! Spread over 2,500 acres of Alpine terrain, riders will find extreme slopes catered to more advanced snowboarders. Sitting at the base of the Teton Range of the Rocky Mountains of Wyoming, Jackson Hole Mountain is well known for its pristine powder and jagged peaks.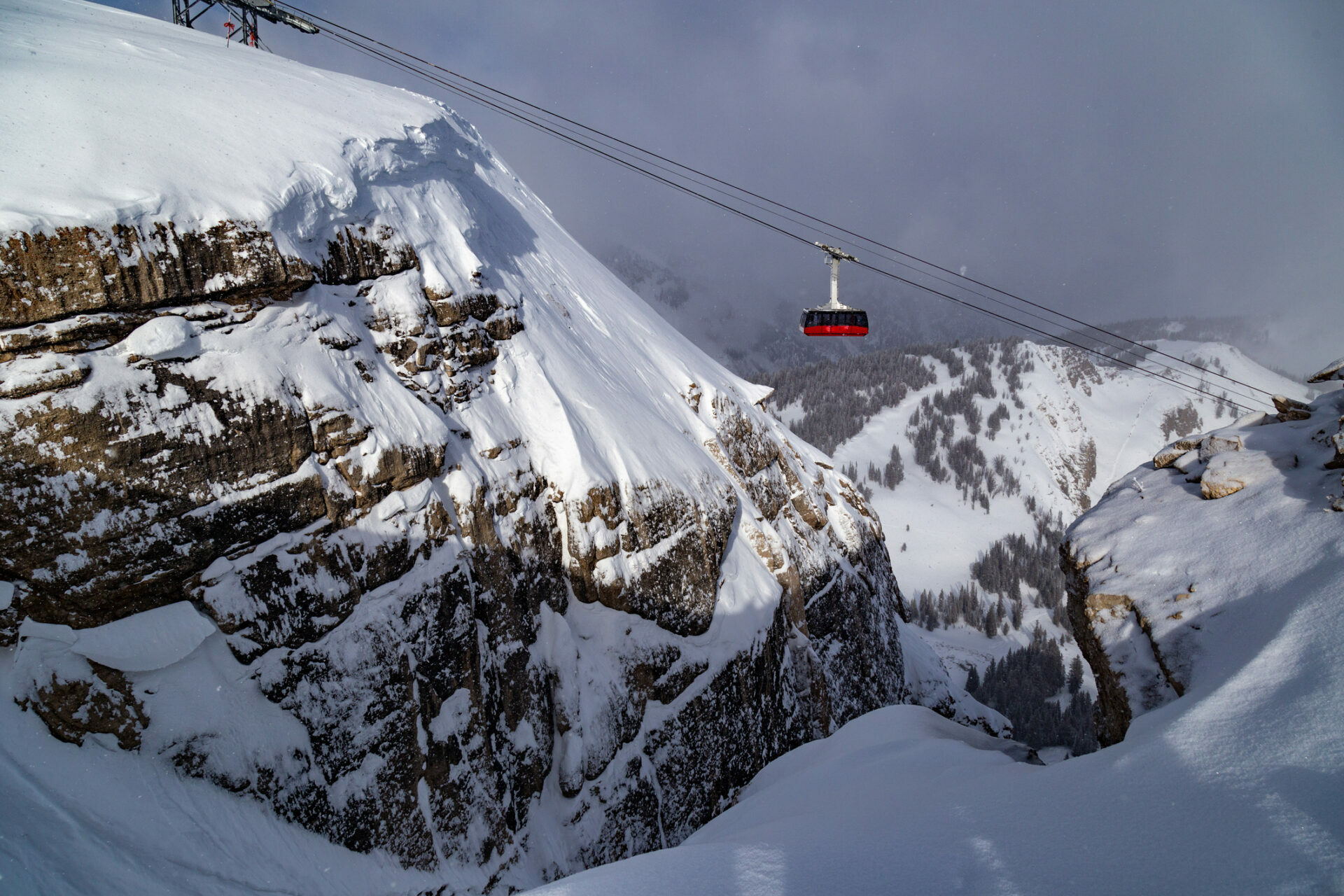 Intermediate-Advanced
Depending on weather conditions, the Corbet's Couloir drop can go from a few feet to a huge drop, making it expert-only terrain. There's also the "Stashley" Ridge, known for being Jackson Hole's most challenging run with large features like the satellite dish, ninja pillows, and field goals.
Beginner-Intermediate
Although most of the mountain is for more advanced riders, Little Stash is perfect for beginners. Features include a tree fort, mini log rides, and banked tuns to help you improve your skills. For the next level up, Deer Flat Stash has a beginner-intermediate landscape that includes the popular moose jib and wall ride.
Season: April-November
Downtown Jackson is only a few miles away on the START shuttle and has the old feel of the west. Visit local bars, restaurants, and shops during your downtime from the slopes.
Planning a west coast road trip? Check out our road trip checklist at the bottom of this article before you take off to make sure you have everything you need before you go.
---
The information in this article is obtained from various sources and is offered for educational purposes. Furthermore, it should not replace manuals or instructions provided by the manufacturer or the advice of a qualified professional. No warranty or appropriateness for a specific purpose is expressed or implied.