4
minute read
As of today, no business can deliver or market its product or service efficiently without using technology. Those who embrace this fact already have an early competitive edge over those who don't. By choosing the right tech tools, technology can simplify and streamline your business processes, saving you time and money. But you don't need to front up a huge chunk of cash to get the latest cutting-edge technology for your business. Start with these basic, yet essential tech tools to help transform your business and take it to the next level.
1. Website and E-Commerce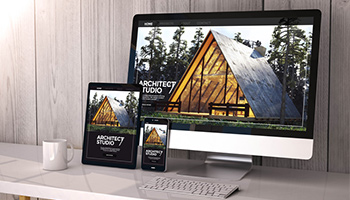 Your online presence is more important than ever before. It's one of the most vital investments a business can make. The more time you spend improving your digital presence can help expose your products and services to potential customers online. But we know, designing a website or even hiring a professional website designer can be challenging and costly, especially if you operate an e-commerce company. Explore these website builder tools to help you create, manage, and customize your own professional website for cheap and without needing to learn any coding skills.
Try: Shopify | Squarespace | WordPress | Wix
2. Accounting and Bookkeeping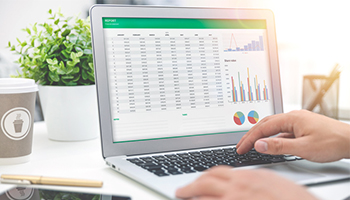 Gone are the days of using pencil and paper to document every transaction your business makes. Having accounting software in place offers many benefits to small business owners, such as automating your bookkeeping duties, simplifying your taxes, and tracking your income and expense patterns — all of which improve your business efficiency. The following bookkeeping software tools below allow you to create and send invoices, organize receipts, track sales taxes and provide customized reports and performance trends.
Try: Wave | QuickBooks | Xero
3. E-Signature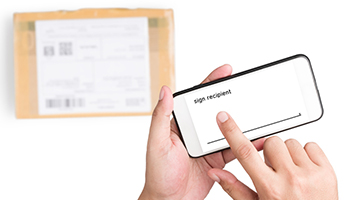 If you take a hard look at how many hours your employees spend pushing paper and how much time it takes to close a deal because you have to get a wet signature from your client, we bet it's a lot. It can all get exhausting from printing out documents, giving them to the customer, ensuring you have all the necessary signage, and filing it away for safekeeping. The good news is this can all be eliminated by going paperless and adopting e-signature. E-signature tools keep this whole process completely digitalized. Simply upload your document, note where to sign, and email it straight to your clients.
4. Customer Relationship Management (CRM)
A CRM system helps keep track of your past, current, and potential customers. This must-have tech tool enables your business to nurture those relationships to gain and retain clients. Additionally, it can organize, automate, and track business operations like lead generation, forecasting, marketing, sales, and customer service. Using a CRM consistently can help avoid guessing what to do next with your business and instead provides you actual data to assist with making solid business decisions.
Try: Hubspot | Salesforce | Insightly
5. Document Collaboration and Cloud Storage
When you need to collaborate with others on a project that involves a word document, spreadsheet, or presentation, file-sharing systems make your tasks so much easier. These digital tech tools ensure that everyone is working on the most up-to-date document and prevent your inbox from getting flooded with multiple versions of the same project. Additionally, you can store any file, such as photos and videos, through their cloud storage system. Consider these popular cloud storage tools to help you create, track, store, and collaborate with your team.
Try: Google Drive | OneDrive | Dropbox
6. Project Management Tools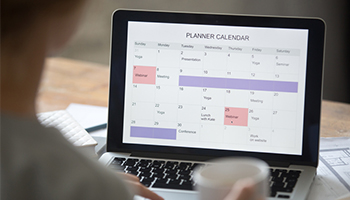 Say goodbye to those calendar planners and sticky notes cluttering your workstation. If you are involved with multiple projects and/or teams throughout the day, a project management software system is a great tech tool for keeping track of your activities, appointments, and deadlines. These task management tools below can automatically create reminders for upcoming tasks and meetings as well as notify your team members to join in the planning.
7. Social Media Scheduler
Social media allows your business to connect and engage with potential and existing customers where they spend most of their time. Platforms like Facebook, Instagram, TikTok, YouTube, Twitter, and LinkedIn provide a massive audience for your business to connect with, increase your brand awareness, and help build trust and authority. Unfortunately, being on social media can be time-consuming. We've all been guilty of entering down the social media rabbit hole. Using a social media scheduler, you can schedule posts in advance to go live at any time you want without entering the social media sites. Additionally, these scheduling tools have a powerful built-in analytics platform to help you track your growth.
Try: Hootsuite | Sprout Social | Buffer
Protect Your Business With Business Insurance
Figuring out your small business insurance needs and finding the best protection for your company can be simplified too with the help of AIS. Let us help take the stress out of finding affordable business insurance so you can focus on growing your company. Speak with one of our Commercial Insurance Specialists today at (855) 919-4247 for a quick and easy free quote.
---
The information in this article is obtained from various sources and offered for educational purposes only. Furthermore, it should not replace the advice of a qualified professional. The definitions, terms, and coverage in a given policy may be different than those suggested here. No warranty or appropriateness for a specific purpose is expressed or implied.