3
minute read
It's been a challenging couple of years for many industries, and unfortunately, 2023 is shaping up to be another tough hill to climb. With a potential recession looming and an unpromising outlook on when sky-high prices will drop, this atmosphere will have a strong impact on the way companies conduct their business and in the form of attracting new customers. From consumer behavior changes to economic uncertainty, here are the top business trends you need to know.
1. Continuous Investment in Digital Transformation
In 2023, companies will continue investing in new technology that can improve their efficiency and services. Although conventional wisdom calls for reducing costs in a down economy, a Gartner survey of more than 200 CFOs found that 69% plan to increase their spending on digital technologies. In the same report, Worldwide IT spending is projected to total $4.5 trillion in 2023, a 5.1% increase from 2022. By investing more money into technology, companies can be more agile, adaptable, and efficient when disruptions like supply chain issues and changes in product demand occur.
2. Rise in Ads and Communities on Social Media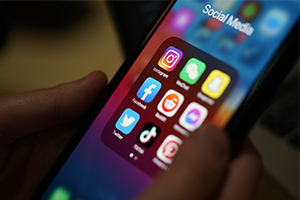 Running a business without having a social media presence is almost unheard of. According to the latest data, the average social media usage of users worldwide amounts to two hours and 27 minutes daily in 2022. The importance of social media marketing and ad spending will likely continue to increase. Additionally, businesses find value in building a social media community as part of their overall social media strategy. For example, brands such as Airstream and ButcherBox have started connecting with more authentic influencers and found tremendous success targeting niche communities.
3. Ongoing Inflation
Inflation has been on the rise for a long time and there are no signs that this will change in 2023. This poses significant challenges for small businesses as they may see reduced revenue impact as customers are more conscious of their spending. To combat this and stay afloat, companies must map out their entire processes, look at their cash flow, and identify any exposure. Businesses can also lean toward reducing operating costs, streamlining activities, and improving efficiency.
4. Demand for Sustainability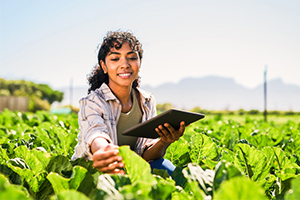 People have been talking about sustainability for years, but in recent years, it may now make a difference in consumer choices. According to Deloitte, there's been a sharp increase in customers adopting more sustainable lifestyles. Consumers are more likely to invest in businesses that commit to sustainable practices, such as if their products and services are sourced from environmentally friendly partners and other measures to reduce their carbon footprint.
5. Safeguarding Security and Customer Data
You'll likely be handling customers' personal information if you're running a business with any digital footprint. All this information is a gold mine for hackers looking to capitalize on vulnerable areas in your cyber security. In a report conducted by McAfee, close to $600 billion, nearly one percent of global GDP, is lost to cybercrime each year. With the risks of hacking and data breaches rising, businesses should look into purchasing Cyber Liability Insurance to protect themselves from liability lawsuits and other losses.
6. Challenges in Staffing Issues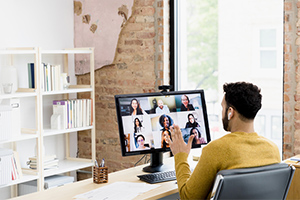 Over the past year, terms like 'quiet quitting' and the 'great resignation' gained a lot of traction. Continuing into 2023, workers will continue to reassess their work-life balance and look for better working conditions. Overworked employees are beginning to shun high-stress work environments and gravitate toward companies promoting work-life balance. Employees who've had the opportunity to work remotely aren't quick to give in to companies who'd like them back in the office. As these trends persist, businesses must embrace the change and be more flexible. To attract new top talent, companies can start by providing attractive careers, the flexibility of hybrid work, and an enticing company culture.
Stay On Top Of Trends In The Insurance Industry
As a small business owner, it's important to understand these trends and consider how they might impact your company. Trends are also reshaping the insurance industry too. But one thing you shouldn't have to worry about is wondering if you have the right insurance coverage. Let us help remove the stress of finding affordable business insurance so you can focus on growing your company. Speak with one of our Commercial Insurance Specialists today at (855) 919-4247 for a quick and easy free quote.
---
The information in this article is obtained from various sources and offered for educational purposes only. Furthermore, it should not replace the advice of a qualified professional. The definitions, terms, and coverage in a given policy may differ from those suggested here. No warranty or appropriateness for a specific purpose is expressed or implied.