5
minute read
Do you live in a metro city with limited parking? Space is already limited and finding a safe parking spot can be incredibly expensive and difficult if you don't know where to look. The last thing you want to waste your money on is a parking space, especially if you're living on a budget. That's why we've researched to give you 10 creative ways on how to save money on parking so you can spend your cash on better things! Keep reading to find out more.  
1. Plan Ahead With Parking Sites
If you're in a rush to find a parking space, you'll likely choose the first one that's available regardless of the cost. To avoid paying high charges, try planning ahead. Take a look at pre-booking parking sites like ParkWhiz and Spot Hero. There you can compare prices and look for discounts that are being offered to locals and visitors. This works if you're traveling to somewhere new or planning a day trip in your local area.
By planning ahead, you can find a place to park that's safe, affordable, easy to access, and close to your destination. With a bit of research, you can find ideal parking in advance for the type of vehicle you have like if you were to have an SUV. You can also choose a spot that's gated or enclosed to protect your car from the elements especially if you're going to be away for a while.
2. Book Long–Term Parking
Long-term parking solutions can save you up to 50% on parking for your vehicle. Online sites such as Spacer offer thousands of long-term parking options for students, workers, and tourists.
With long-term parking, you can find a space close to your destination and lease it for as long as you need to at an affordable cost. You can choose where you want to park such as underground or a secure garage to keep your vehicle safe.
Simply search for the parking space you want, check that the rate is affordable, and then book your spot through the website or on your mobile device. The advantage of booking a long-term parking space is that you don't have to waste time driving around looking for suitable parking. Once you book your parking it's yours to use until you cancel your lease.
3. Practice Your Parallel Parking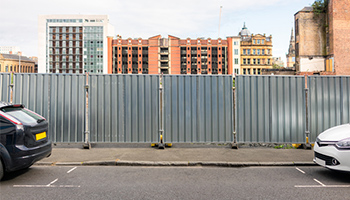 Many drivers find that parallel parking is the most difficult part of parking. This means they often drive away from these spaces because they don't want to damage their vehicle or struggle with getting in and out of the space. Take some time to practice your parallel parking. There are plenty of parallel parking options on the street that are cheap or free. Although parallel parking can be tricky, it's a skill worth learning so you can get into those tight gaps and save on costs.
4. Look for Hotels with Free Parking
Some hotels offer free parking for anyone that needs to visit a specific area. If you're low on cash or don't carry any cash, you can opt for free parking in a safe and secure hotel lot. Just be sure the hotel allows non-guest parking if you're not staying there. Use the internet to find hotels that offer free places to park in the area you need to visit for the day.
5. Read the Signs
Be sure to read the signs as well as the terms and conditions of the area you're considering. Sometimes the rates are calculated in ways that add up faster than you'd think. Also, many parking companies charge you additional fees for extra add-ons or have hidden fees for various reasons. Make sure you're aware of what you're paying for and that the parking company you choose has transparent information on their rates.
6. Saving Money at Airports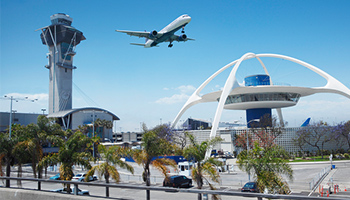 If you travel frequently, one expense often overlooked is airport parking fees. It's an underrated cost and most people pay it because they think it's the only option. Opt-in for long-term parking over short-term or daily parking. The long-term parking is often farther but will save you a ton in the long run. Here are some additional cost-effective alternatives:
Pay with a credit card that rewards airport parking
Ask a friend
Take an Uber/Lyft or public transportation
Google coupons
Sign up for parking garage loyalty programs
7. Make Use of Off-Peak Times
Some parking garages charge various rates depending on their peak times. For example, certain malls or shopping centers may offer the first hour of your parking free of charge. Use the free time given to complete your tasks before the meter starts charging you for the space, you're parked in. 
8. Try Rideshare Options
Another way to save on parking fees altogether is to avoid driving your own car! There are sites such as Via that offer shared transit services. Some services can be as cheap as $1 per ride if there's a city pass or a monthly option available. It's important to weigh your options as there are many affordable rideshare services available. Take a look at Uber vs Lyft or other rideshare services to find the cheapest rates.
9. Get Dropped off by Friends or Family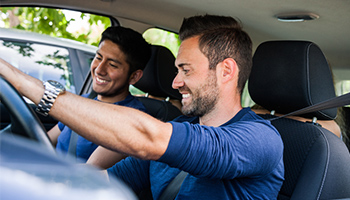 To save on rideshare and parking costs you could ask a friend or a family member to drop you off at your destination. And don't forget the option to carpool with people who are heading to the same destination as you. Everyone could chip in to pay for parking.
10. Get Those Steps In  
A way for you to completely avoid paying for parking is if you opt to leave your vehicle at home, lace up your shoes and walk to your destination. This is provided that the place you're walking to isn't too far away. If your destination is too far to walk, then another option is to ride your bicycle because you won't pay high parking rates to park bikes. Public transport is also an option such as taking the bus, trams, and ferries. Public transport may be cheaper than paying parking rates in some areas.
Final Thoughts
The cost of leaving your car somewhere is always changing, and the rates may differ depending on where you choose to park. By doing some research you can find an affordable parking spot in advance. There are options available for everyone whether you want long-term or short-term parking. With the use of booking services students, professionals and tourists can save a lot of money on costs if you know where to look.
---
Guest Author: Maddy Brown | Spacer
Maddy is a Social & Content Producer for Spacer – one of the largest parking marketplaces in the U.S. Maddy is passionate about the sharing economy, showing people through her work how they can harness different platforms to make use of their unused assets and save big on daily expenses!
The information in this article is obtained from various sources and offered for educational purposes only. Furthermore, it should not replace the advice of a qualified professional. The definitions, terms, and coverage in a given policy may be different than those suggested here. No warranty or appropriateness for a specific purpose is expressed or implied. The opinions expressed by guest bloggers are theirs alone and do not reflect the opinions of AIS Management LLC, any subsidiary or affiliate of the same, or any employee thereof. We are not responsible for the accuracy of any of the information supplied by the guest bloggers.