3
minute read
There's no better way to lift your spirits than decorating for the holidays. However, with everything that's going on, you might be on a tight budget. Don't worry, we've got you covered! Check out some of our affordable ideas below to create a festive home without breaking the bank.
1. Light Holiday Candles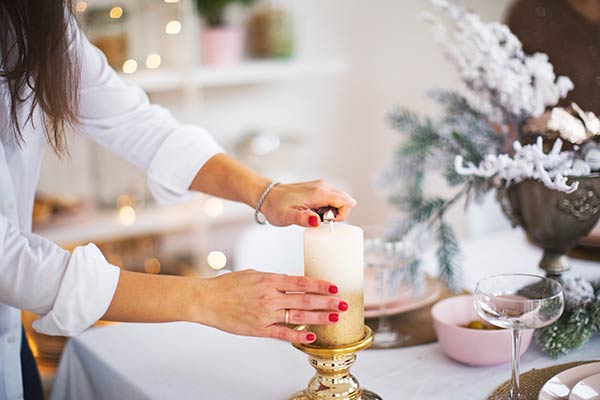 One of the best ways to get your home ready for the holidays is by lighting a few festive candles. Most holiday-themed candles not only look merry, but the scent will also have you ready for a joyful season in no time. Plus, you can find affordable candles pretty much anywhere and that fit any budget.
2. Get a Festive Doormat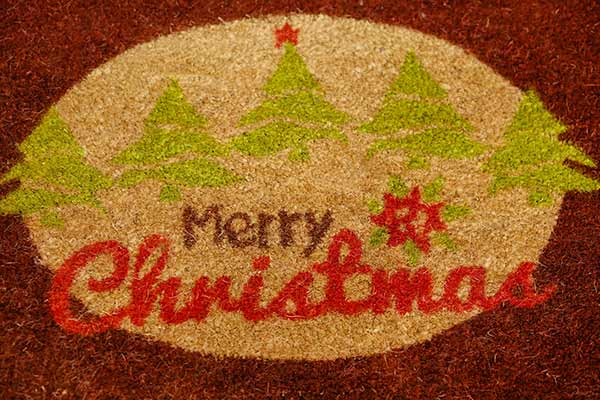 There's nothing better than being greeted by a fun, holiday doormat every time you walk through your front door. It's an easy and affordable way to add holiday cheer to your life every day of December. Check out places like Amazon, Target, or Walmart. You can also check Etsy or your local thrift store.
3. String Fairy Lights
Adding lights to places like over the mantle or around the staircase railing is a great way to carry the holiday spirit throughout your home. Who says lights are only for your Christmas tree anyway? For affordable string lights in various lengths, check out stores like Home Depot, Lowe's, and Amazon.
4. Hang a Holiday Dish Towel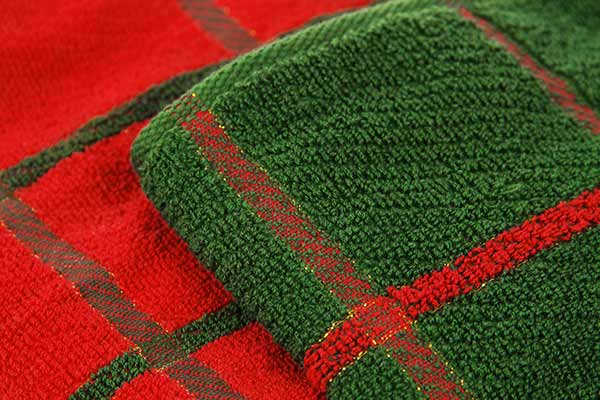 Don't forget about the kitchen when it comes to holiday decor. A simple way to add a bit of cheer to your kitchen is by replacing your everyday dish towel with a festive one. You can usually find dish towels in a pack of two or three for under $15, too.
5. Use Ribbon and Bows
To get the most bang for your buck, buy a few rolls of ribbon at your local craft store like Michaels or Joann's. Get different colors and sizes before cutting them into strips and tying them into bows. There are endless ribbon options to choose from and so many places you can decorate with bows. Hang them on your Christmas tree, tie them to your staircase railing, wrap them around candles, tie them on the backs of chairs—the possibilities are endless! And rolls of ribbon are typically only around $5 each.
6. Build a Gingerbread House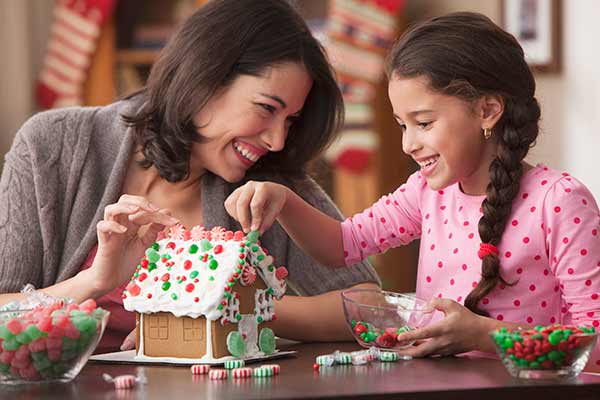 This is a fun holiday activity for the family, and it doubles as decor! You can buy a gingerbread kit or make everything from scratch, but just make sure not to eat it once you're done. Instead, build it a week or two before Christmas and display it proudly in your home. Most gingerbread kits are made to last a while, so you don't have to worry about them spoiling.
7. Drink Hot Chocolate in Festive Mugs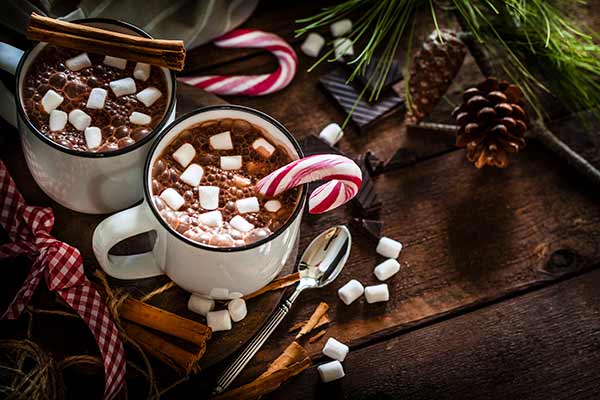 This is another joyful activity to enjoy with your family. In fact, turn on your favorite holiday movie while sipping your hot chocolate and you may have just started an annual tradition! When you drink hot chocolate in a festive mug, it just makes the entire experience that much merrier. Plus, you can display the mugs next to your coffee machine to use them as decor.
8. Visit Your Local Dollar Store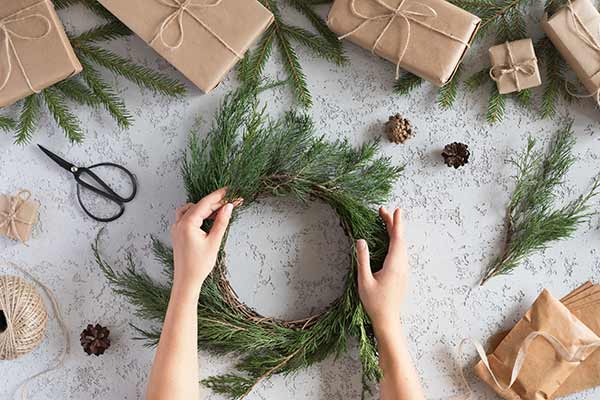 If you're looking for some decorations for the holidays that we haven't mentioned above, then head to your local dollar store! You can usually find affordable ornaments, wall hangings, treats, and more holiday-themed items. You'd be surprised at what you might discover. You can also look for some dollar store DIY projects on YouTube for inspiration. Just be sure to go early so you don't miss out on the best deals.
Practice Home Safety During the Holidays
When it comes to candles and lights, just be sure you're careful. The last thing you want to deal with during the holidays is a house fire. To understand how your Homeowners or Renters Insurance policy covers a fire, speak with an Insurance Specialist at (888) 772-4247. Don't think you have enough coverage? We can compare options and give you a free quote, too.