4
minute read
If a disaster were to strike your home, such as a weather storm, fire, or theft, would you be able to recall all your possessions from memory? Although it's something we hope never to experience, multiple scenarios could result in filing a claim through your residential insurance to replace your belongings. Creating a home inventory is a simple way to keep track of your personal property, but how should you start?
What is a Home Inventory and Why is It Important?
Whether you own a home or rent, your residential insurance should include personal property coverage to cover your belongings. A home inventory is a way of keeping a record of your property inside your home.
Major appliances, jewelry, furniture, office supplies, and collectibles can—and should—be a part of your home's inventory list. The more detailed you are, the better. In the event of a disaster, having this list will be extremely valuable for you during the claims process to get you back on your feet.
A home inventory list will also ensure you have the right amount of coverage with your residential insurance. For example, if you list your items and discover your home inventory is worth $100,000, then you know your personal property coverage should be at least that much. You don't want to be covered for a certain amount only to discover after an emergency that your valuables are worth much more. Plus, evaluating your belongings will help you determine if you need to add additional coverage through an insurance rider where you list out high-value items such as jewelry or fine art. Most policies typically have sub-limits for these items, but scheduling them will ensure you have proper coverage.
Tips to Follow When Creating a Home Inventory
As mentioned, your home inventory should be as detailed as possible. Paper and pen will do fine, but consider creating a digital file or using an online app to protect your home inventory from physical damage if you can. Most online apps will allow you to take pictures and add important item information, such as its date of purchase and serial number.
Here are a few tips to follow when creating a home inventory list.
1. One Room at a Time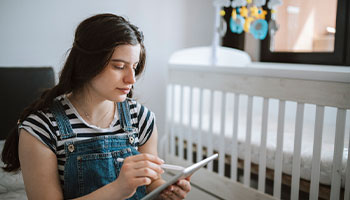 Combing through all your belongings may sound like a big task, but dividing your list into sections will help keep everything organized. Instead of going back and forth from room to room, begin with one room at a time.
If you cannot review a room in one sitting thoroughly, start with the most expensive items in each room first. That way, you'll at least have big-ticket items recorded even if you don't finish a complete list.
2. Don't Forget the Details
Sure, you can simply write down "washer" on your list and call it a day, but that won't be helpful should you need further information later. Consider adding basic information for each item, such as a brief description, price point, model number, and purchase date if you have it.
3. Group Smaller Items Together
Grouping smaller items will help you save time while creating your home inventory. For example, you don't have to list each pair of jeans or sneakers you have individually. Instead, writing down "10 pairs of jeans and 3 pairs of sneakers" will suffice. However, if any items in these general categories are especially valuable, be sure to list those separately.
4. Check Coverage Limits on Expensive Items
As mentioned, some insurers may have sub-limits on valuables over a certain dollar amount. To avoid any issues after an accident, review your policy or speak with your agent about any items that may require additional coverage.
5. Keep Receipts
Adding receipts to your home inventory is always a great idea, especially for larger purchases. If you don't want to keep the physical copies, scan and store them in an online storage account.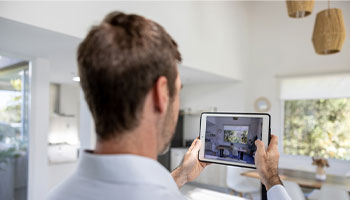 6. Utilize Video
Taking a video tour with commentary of your home can be a more straightforward way of documenting your possessions. Plus, even if you don't list everything, you'll still have video evidence of any items you may have forgotten about.
7. Create a Backup
No matter how you create your inventory list, make sure to have a copy that you can access outside your home. Utilizing online storage accounts is ideal for this so you can access your list from any device using a login.
8. Begin Listing Recent Purchases
After compiling your list, make it a habit to record recent purchases right away while you have receipts and details handy. That way, you'll stay current and won't need to spend time going back later to add new items.
Prepare for the Unexpected
Having proper residential insurance is crucial whether you own property or rent. Standard residential insurance policies will cover various stressful situations or accidents that happen to or at your home, such as natural disasters, robbery, or fire. However, as with most insurance policies, you must review your coverage periodically to ensure you're adequately covered.
When creating your home inventory, you may realize you need higher limits for your personal property. At AIS, we can help you compare homeowners insurance, condo insurance, or renters insurance quotes from our network of insurance providers to find you the best rates available. To learn more about your options, call us today at (888) 772-4247 to get started.
---
The information in this article is obtained from various sources and is offered for educational purposes. Furthermore, it should not replace manuals or instructions provided by the manufacturer or the advice of a qualified professional. No warranty or appropriateness for a specific purpose is expressed or implied.