3
minute read
Today, resources on nearly any topic are abundant. The problem is no longer finding but choosing. Need a new pair of jeans? No problem, there are 17 types and cuts to choose from. Feel like watching a show or movie? It will only take you 35 minutes of clicking on that remote until you select something on Netflix or your other three streaming services. Heck, even In-n-Out (a California thing), with their simple options, has a secret menu to complicate things just a little bit. When it comes to choosing a new blog to read for business inspiration, we're here to help. Here are seven different blogs business owners should read. Why different? Well, we think business ideas and resources can come from all sorts of places, some not so obvious.
The List
AIS Blog
Gary V Blog
HBR (Harvard Business Review)
HubSpot Blog
Small Business Trends
This Old House
Tim Ferris Blog/Show
---

Since this list is simply in alphabetical order, we're plugging ourselves at the top. The blog covers a wide range of topics, from insurance-specific topics to road trip destinations. However, you can focus on our business category for valuable information on productivity, business expenses, commercial insurance, and more. We hope you find it useful.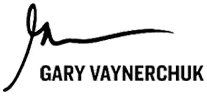 Gary Vaynerchuk (commonly known as Gary V) operates several successful businesses, is a New York Times best-selling author, speaker, and media expert. He's a hustler (in the good sense of the word) and loves to share his knowledge in a clear, direct way. His blog averages upward of 150,000 organic visitors a month1. In his blog, you will find lots of advice on content creation, fundraising, branding, balancing patience and ambition, to name a few.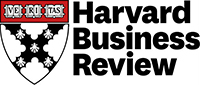 Bringing in a whopping 6 million views a month1, the Harvard Business Review is an outstanding resource. It provides ideas and advice for leaders, and that includes business owners. For easy navigating, you can narrow down your choices by topic. From tips on improving your communication with clients to strengthening your supply chain, the HBR is definitely one of the blogs business owners should read.

This is another juggernaut in terms of average monthly traffic—10 million1 strong. HubSpot is a CRM (customer relationship management) that we discussed in our article, Tips on Marketing a Small to Mid-Size Business. Their blog site provides actionable insights with topics ranging from sales techniques and customer retention to improving your Excel skills. If you want to explore more technical subjects, this is a great place to start.

At almost 1 million visitors a month1, Small Business Trends is a popular hub for business owners, entrepreneurs, and other experts. What began as a place to publish business-related newsletters turned into a full-blown site. The content features practical tips, business trends, and other resources. If you enjoy visiting the site and want to reach others like you, they offer the opportunity to advertise your services on their site.

You may have seen this popular home improvement and remodeling show on TV or streaming service. Their site gets about 2 million monthly visitors1 for their super-useful articles and videos. While This Old House offers great advice for DIY'ers, let's face it—not everyone is into doing things themselves or have the tools necessary. Well, this is definitely one of the blogs business owners (like handymen and contractors) can learn fantastic techniques and find solutions to tricky problems. Topics include indoor and outdoor remodeling, landscaping, HVAC, roofing, and home technology and among others.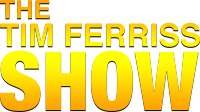 You may know him from his book, The 4-Hour Workweek, or his hugely successful podcast. As a five-time #1 New York Times and Wall Street Journal bestseller, successful investor, and innovative businessman, Tim offers a wide range of knowledge meant to help people grow in business and personal life. In his blog site gets about 200K organic visitors1 and likely many more from other sources. His articles (and podcast) cover a vast range of topics where he deconstructs successful individuals, ideas, actors, writers, business leaders, educators, and more that he and his listeners can incorporate. No wonder Newsweek calls him "the world's best human guinea pig," and The New York Times calls him "a cross between Jack Welch and a Buddhist monk."
Enjoy.
---
1 Estimates of average monthly traffic by Ubersuggest.
The information in this article is obtained from various sources. This content is offered for educational purposes only. It should not replace the advice of a qualified professional. No warranty or appropriateness for a specific purpose is expressed or implied.