4
minute read
After months of planning your tangible costs such as inventory, estimated payroll, rent, and advertising, your business ideas are ready to be put into action. However, a common oversight by startup businesses is overlooking expenses that can incur in the future, some of which could be enough to cause significant financial loss or even bankruptcy. That common mistake is not having a proper business insurance plan in place. These types of insurance policies are designed to protect business owners in the case of an unexpected event. Here are the eight basic types of Commercial Insurance every startup company may need.
Insurance Coverages Every Startup Needs To Consider These
Before launching your startup, take some time to evaluate your business risks. Play out any possible scenarios or situations in your people, process, and premise. Assess those risks that can take place and evaluate them alongside our top eight business insurance coverages that you should consider when protecting yourself and your company.
1. General Liability
In today's litigation-happy world, every startup business should carry General Liability Insurance. The ballpark range of $500 – $2,000 a year may not seem so high when you compare it to the cost of a liability suit, which can reach up to $1 million. In fact, litigation costs small U.S. businesses $105 billion every year. General Liability Insurance protects your business against lawsuits arising from bodily injury, property damage, personal injury, injury to a third party, and other accidents that commonly occur in the workplace. It also helps cover related legal expenses needed to contest these lawsuits.
Average Cost: $90 per month
2. Commercial Property
If your business has any physical presence, such as a storefront, or storage facility, or your garage is full of inventory, you'll want to consider Commercial Property Insurance. It's like homeowner's insurance for your business, and it would cover damage or losses to your physical property due to things like fire and theft. This type of insurance will reimburse you for the cost of repairs or replacement, and as lost income.
Average Cost: $125 per month
3. Business Income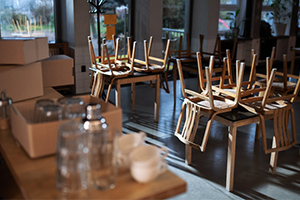 As you know, business startups fail often, and this insurance helps prevent that. Business Income Insurance also called Business Interruption Insurance, financially protects you if your operations must be suspended from a covered disaster or situation. This insurance can reimburse you the cost of rent, business income, or payroll even if you aren't currently bringing in any revenue.
Average Cost: $40 – $130 per month
4. Commercial Auto
Just like commercial property policies can be considered "homeowner's insurance for your company," Commercial Auto Insurance acts like your personal automobile coverage for your business vehicles. The policy can also apply to your personal vehicle if used as part of your business operation, such as making deliveries or transporting clients. In the event of an accident in which your company is at fault, Commercial Auto Insurance can pay for the following:
– Medical bills of injured drivers and passengers
– Repairs to your car or the other driver's vehicle
– Damage to your vehicle due to vandalism, theft, and fire
Average Cost: $160 – $240 per month
5. Cyber Liability
Oftentimes, many small startup businesses look for just General Liability Insurance to start a contracted job. However, the truth is that a general liability policy excludes cyber-attacks. In the event of a data breach, Cyber Liability Insurance protects your startup company if your digital data is compromised. It covers not only the cost to recover from the attack but also any lawsuits that come from the cyber-attack or data breach and even the cost to improve your digital security or any public relations expenses.
Average Cost: $130 per month
6. Workers' Compensation
Under California law, all business owners, even if they only employ one individual are required to carry Workers' Compensation Insurance. This type of coverage will pay for the medical costs if an employee is injured on the job, and income lost while they recover from those injuries. As with auto insurance rates that fluctuate based on the type of vehicle someone drives, rates for Workers' Compensation Insurance vary based on the kind of work performed, so a job that carries less risk will usually call for a smaller policy premium.
Average Cost: $115 per month
7. Errors and Omissions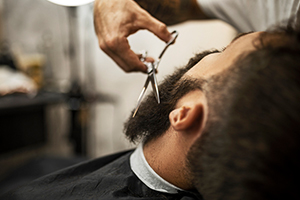 Also known as Professional Liability Insurance, this insurance protects startup companies that offer professional services to a customer. It protects against claims of malpractice, errors, and negligence. It will also protect you if consumers claim that your advice caused them financial distress or bodily injury. Doctor's malpractice insurance is a common type of professional liability insurance and can benefit professional service providers like consultants and financial advisors.
Average Cost: $97 per month
8. Commercial Umbrella
Think of this as a "miscellaneous insurance" policy. While it may not cover every conceivable situation, it is designed to address issues that may fall through the cracks with other types of policies. In addition, Commercial Umbrella Insurance acts as a "backup" policy if the coverage limits on other policies are exceeded. Therefore, if you are forced to pay millions of dollars in damages in a lawsuit and your standard insurance policy won't cover the entire amount; commercial umbrella coverage will often pick up the slack, depending on your coverage amount.
Average Cost: $130 per month
Protect Your Startup With AIS Insurance
Having the correct types of business insurance is essential to protect your startup company. While insurance costs vary, you'll want to budget around $1,000 to $3,500 for business insurance. These coverages could protect you from lawsuits, damaged property, and more. Are you ready to launch your startup? Speak with one of our Commercial Insurance Specialists today at (855) 919-4247 for a fast and free Commercial Insurance quote.
---
The information in this article is obtained from various sources and offered for educational purposes only. Furthermore, it should not replace the advice of a qualified professional. The definitions, terms, and coverage in a given policy may differ from those suggested here. No warranty or appropriateness for a specific purpose is expressed or implied.