5
minute read
With today's ease of cell phones, getting a new Auto Insurance quote should be a no-brainer for most people. All you have to do is go online or make a phone call to a knowledgeable AIS agent. That agent will shop multiple rates from trusted insurance companies at no cost to you. They will find you the best rate, and guess what? You just saved hours of searching for the best policy on your own. So, why wouldn't you get a new Auto Insurance quote?
Maybe you have a driving record that gives insurance companies a fright. Once again, an AIS agent can make your life much simpler when it comes to Car Insurance. Our Insurance Specialists will shop several carriers so you can simply pick the lowest rate. This holds true even if you want additional forms of coverage because they will also be competitively priced. They will also probably know which insurance carriers will insure higher-risk drivers. All you have to do is call (855) 919-4247 to see if you qualify for savings today. See how that can make your life easier?
If that's not enough to convince you, here are 12 more reasons why you should give an AIS agent a call today for a new Auto Insurance quote. Since there's no broker fee with AIS, it won't hurt you to see if there's a better rate out there than the one you're paying now.
Reason #1: I just got married. Do I qualify for a lower Auto Insurance rate?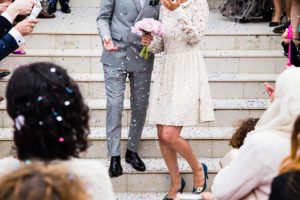 You bet you do! One of the great things about getting married is consolidating bills. Not only can you consolidate your Auto Insurance with your spouse for big savings but you'll most likely experience a rate drop. Insurance companies see married folks as less high-risk drivers according to actuarial data. So, there you go. Congratulations on getting hitched and earning a lower insurance rate.
Reason #2: I moved to a new neighborhood. Does that change my Auto Insurance rate?
Some neighborhoods have lower rates of crime and theft. When your car is less prone to vandalism and theft, you're seen as a lower-risk driver to insurance companies. It's very worthwhile to shop around for a new Auto Insurance quote with your new address. Better yet, have an AIS Insurance Specialist shop several for you at once. Just call (855) 919-4247. Also, make sure to tell your agent if your new neighborhood is closer to work. If you are driving fewer miles, yes, your insurance will be lower. Another factor that affects your rate is the weather. Severe weather in certain areas may increase rates, so if you just moved to sunny California, your premium may drop.
Reason #3: I no longer owe payments on my car. Will my Auto Insurance rate drop?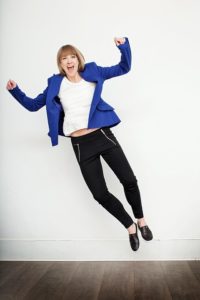 Well, your rate may drop for a couple of reasons. First, you're no longer obligated to carry the full Collision and Comprehensive coverage that the lienholder usually requires. However, that doesn't mean you should stop the coverage. If you don't carry Comprehensive and Collision coverage you may have to pay for damages to your car out of pocket, especially if the accident was your fault or the other driver is uninsured. Another reason your Auto Insurance rate may be lower is that your car has probably depreciated in value. This is a good time to see what other insurance companies can offer you. While many companies say they discount loyal customers, that's not always the case. Shopping around for a new Auto Insurance quote often results in big wins, unless you traded in a 10-year old car for a brand-new luxury one! Remember, your insurance is higher the more your car is worth.
Reason #4: Does getting a new job qualify me for a lower Auto Insurance rate?
It very well may! Many companies offer discounts for professional degrees or memberships in professional associations. An AIS agent can help you determine which company may offer a better rate for your situation.
Reason #5: Aren't everyone's Auto Insurance rates going up?
Just because your current carrier hiked their rates doesn't mean that every company will give you the same Auto Insurance quote. You'd be surprised by how wide the range can be when you get multiple quotes at once. If you're using an AIS agent, it doesn't take very long to see if you can find a better rate. Even if rates have gone up across the board, you may still end up paying less by changing to a new Auto Insurance carrier.
Reason #6: My insurance company was the worst after I had an accident. Should I shop around?
Absolutely. If you already know your carrier is unresponsive or doesn't handle claims efficiently, what's the point in continuing that relationship? If you have another accident, you just have more headaches to deal with. There's no reason to stick with a company with bad customer service. You may also find a lower quote when you shop around for new company. Having an agent who works with multiple companies is a great way to avoid doing the work yourself. AIS Insurance is one such reputable agency.
Reason #7: I've been with the same insurance company for years. Why should I shop around for a new quote?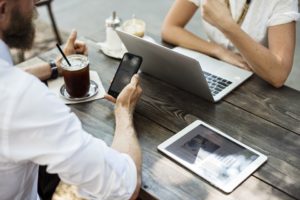 You may think you have the perks of being a loyal client but the truth may be that you've just never bothered to see what rates are out there with equal or even better coverage. Companies like AIS Insurance only work with top insurance companies, so you never have to worry about the quality of protection you're buying. Why pay more for equal or better service?
Reason #8: I already shopped around and bought the lowest rate. Why would I shop around again?
Car Insurance rates are often changing; What you may have thought was a very low quote 6 or 7 months ago may be an average rate now.
Reason #9: My credit score has improved. Should I shop around for a better Car Insurance rate?
If you live in California, Hawaii and Massachusetts, your credit history is not taken into consideration in determining your insurance rate, but it is pretty much everywhere else in the U.S. Yes, you should absolutely contact an AIS agent as soon as you learn that your credit score has improved. A better credit score could save you hundreds of dollars a year.
Reason #10: A few years ago I got into an accident and my Auto Insurance skyrocketed. Will it be lower now?
On average, a violation, accidents and/or tickets stay on your record for 3 to 5 years, so chances are that you are eligible for a nice break now or will be very soon.
Reason #11: Should I shop for a lower rate after each birthday?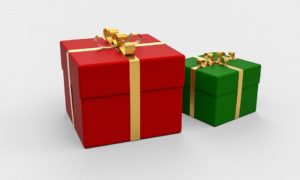 Honestly, that is really not a bad idea as long as you remember a few things. Auto Insurance rates for new drivers are always the highest, but that doesn't mean that there are no deals to be found in that high-risk bracket. Also, your first policy is always the most expensive policy so it's good to maintain that account for six months to a year without a lapse in coverage before shopping around for a lower rate. Also, the older you get (or the more driving experience you accumulate) the less you pay in Car Insurance so shopping around every so often is a great idea. When you hit your mid-to-late 60s the reverse is true: Your Auto Insurance rate will increase as you age.
Reason #12: Is it true that college graduates have lower Auto Insurance rates?
Yes, that is often true. Not only that but you pay even less if you have a masters or PhD. Again, these factors have been correlated with lower risk drivers, which is why insurance companies drop rates for people with college degrees.
---
The information in this article was obtained from various sources. This content is offered for educational purposes only and does not represent contractual agreements, nor is it intended to replace manuals or instructions provided by the manufacturer or the advice of a qualified professional. The definitions, terms, and coverage in a given policy may be different than those suggested here and such policy will be governed by the language contained therein. No warranty or appropriateness for a specific purpose is expressed or implied.