3
minute read
When you woke up this morning, it seemed like a pretty normal day in California. The sun was shining, the birds were chirping outside your window and all seemed right with the world. You headed out your front door to your car to drive to work. That's when you noticed that the side of your car was dented in pretty noticeably. To make matters worse, your sideview mirror was broken off, too. Someone had hit your car overnight and driven off without telling you. A hit-and-run Car Insurance claim was the last thing you expected to deal with this morning.
Now, you need to file a claim with your Car Insurance company, but maybe you've never filed a claim before. What are the steps you should take? What do you need to know before, during and after filing? The claims process is not usually complicated, but there are some things to know that make it easier and more effective.
When to File a Car Insurance Claim
Unfortunately, there are many reasons you may need to file a Car Insurance claim in your lifetime. And some of these reasons will be out of your control. That's why it's a good thing you're adequately insured in case the worst happens. In any case, you should make sure to file your claim as soon as possible after any damage or theft occurs.
You should file a Car Insurance claim under the following circumstances:
Your car is damaged in an auto accident.
Someone vandalized or stole your car.
Your car is damaged by fire, severe weather or another non-accident-related event.
Before You File a Car Insurance Claim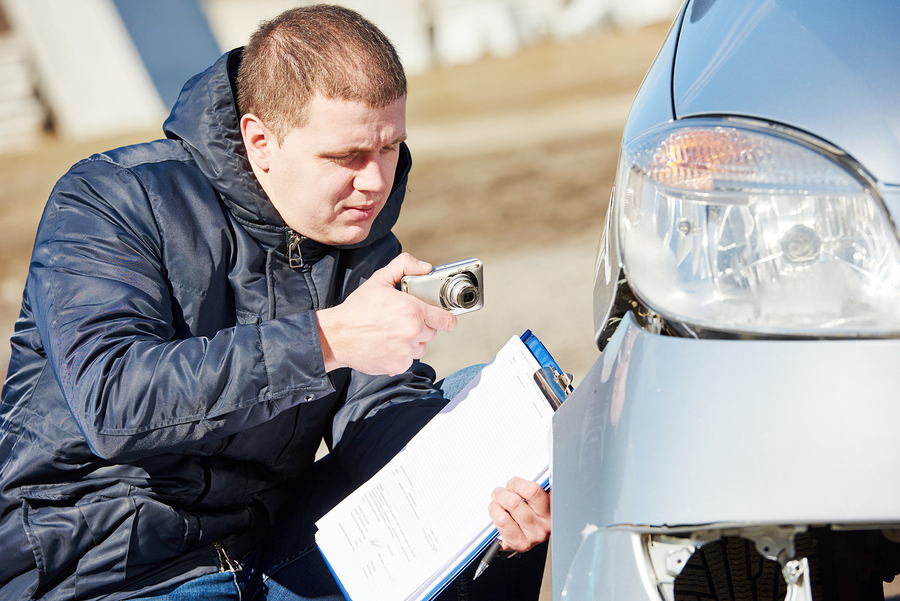 In most cases, you should call the police before or at the same time that you file a Car Insurance claim. When an accident occurs, a police report will help your insurance company gather information regarding the incident. They are looking for information that will help them determine which party, if any, was at fault. In the case of theft or vandalism, the police also need to investigate to try to find out who committed the criminal act that caused the damage.
Most people don't think about filing a claim until it happens. The telephone number to call your Auto Insurance company should be listed on the front of your insurance card, along with your policy number and effective dates. You will also need contact information and vehicle information for all known drivers and passengers involved in the incident. Also, make sure to provide contact information for any witnesses who saw the incident take place.
How a Car Insurance Claim is Processed
Once your Car Insurance claim is filed, it will be assigned to a claims professional at your insurance company. The claims professional will contact you to discuss what happened. Someone from the insurance company will inspect your car and any injuries you may have. They will discuss what Auto Insurance coverage you have and what it provides you. They will also help you access a rental car if it's covered by your policy. An initial payment may be made at this time.
The case is then considered and a determination of fault and amount of damage (including bodily injury) is made. Further payment may be made if needed. If you feel your case was improperly handled and don't agree with the determination made, there is typically an appeals process you can follow for reconsideration. The case will be closed at the end of this process.
AIS Insurance
Maybe you've had to file a claim before and realized you didn't have the Auto Insurance coverage you needed. But, you also don't want to pay a high premium for additional coverage. Speak with an Auto Insurance Specialist today at (855) 919-4247. They will provide you with a free Car Insurance quote in minutes, comparing low rates from multiple top carriers. You may even be surprised that adding optional coverages gives you better peace of mind for only a few dollars extra per month.
---
The information in this article was obtained from various sources. This content is offered for educational purposes only and does not represent contractual agreements. It should not replace manuals or instructions provided by the manufacturer or the advice of a qualified professional. The definitions, terms and coverage in a given policy may be different than those suggested here. Such policy will be governed by the language contained therein. No warranty or appropriateness for a specific purpose is expressed or implied.