< 1
minute read
Did you know that on average you are ten times more likely to have a major mechanical break-down than you are to get into a car accident? To prepare for just such an event, you'd be smart to look into getting what is known as Mechanical Breakdown Protection (MBP), especially if the warranty on your car is about to or has expired.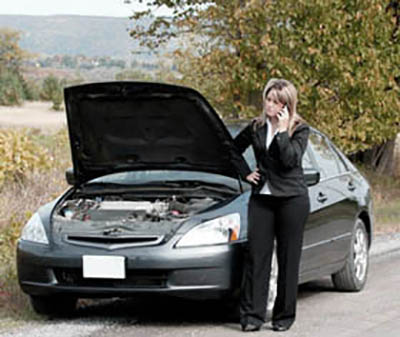 Statistics show most mechanical failures occur after the expiration of the factory warranty. Plus, breakdowns rarely come with a warning and car repairs usually can't wait. So having Mechanical Breakdown Protection will save you from the scramble and pressure of coming up with cash for any costly repairs. And this "peace of mind" costs less than your daily cup of coffee over the life of the plan.
There is a simple formula you can use to determine whether MBP is a good fit. First, take into account the age and miles on your vehicle. Then, consider the cost of replacing some of the bigger systems or parts on your car: the engine, the transmission, the air conditioner or a combination of repairs. Finally, ask yourself if you have the money to pay for these expenses if they were to occur.
Keep in mind, going with a MBP typically saves you more money than purchasing an extended warranty and provides you with more coverage and benefits. Visit our site to find a Mechanical Breakdown Protection policy that fits your needs.
This content is offered for educational purposes only and does not represent contractual agreements. The definitions, terms and coverage in a given policy may be different than those suggested here and such policy will be governed by the language contained therein. No warranty or appropriateness for a specific purpose is expressed or implied.