4
minute read
Routine vet visits keep our pets healthy. But as pet owners may already know, unexpected visits due to accidents are not only frightening but also expensive. When facing a large vet bill, having pet insurance could mean the difference between paying $1000 or $100 out-of-pocket.
If you're looking to purchase, or simply want to learn more about pet insurance, we put together some basics that you should know. While there are a wide range of animals that can be called pets, the information in this article is focused primarily on cats and dogs.
What is Pet Insurance?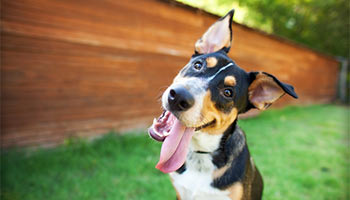 According to the North American Pet Health Insurance Association (NAPHIA), the average annual growth rate of insured pets in the U.S since 2016 is 18.9%. It's no surprise more pet owners are getting on board since pet insurance helps cover the rising cost of medical care for our furry friends. Pet insurance is meant to cover large, sudden expenses, so most policies do not cover routine checkups. Pre-existing conditions are almost never covered.
Who is Eligible for Pet Insurance?
A pet can be any animal, but most insurance companies tend to only insure dogs and cats. Some providers may have coverage options for horses or other exotic pets, although it isn't common.
Age limits vary depending on the insurer, but generally, puppies and kittens must be around 6 to 10 weeks old to be eligible for coverage. While most plans have no maximum age limits, most insurers restrict older pets from certain levels of coverage.
Pet Care Costs
The cost of routine pet care varies greatly depending on your pet's breed, age, and your location. Generally, you'll spend anywhere between $100 to $400 on routine veterinary care for your cat or dog, which is a manageable sum when spread out over a year. What truly drives up costs for pet owners are accidents and unexpected illnesses. For example, these are some common diagnostic and treatment costs according to betterpet:
X-rays can range from $200-$400 for both cats and dogs.
The costs of diagnosing diabetes in a cat ranges from $100-$300. Treatment continues for the rest of your cat's life and costs around $300 annually.
Tumor biopsies range from $500-$2000. If diagnosed, cancer treatment costs may exceed $5000 depending on the severity and whether surgery is required.
Unexpected pet hospitalizations range from $500-$4000 depending on length of stay.
Depending on the procedure, surgeries can range from $1000-$2500+.
Your pet's breed is often another factor that helps determine its potential cost of care. This is especially true for dogs as certain breeds are predisposed to develop specific health conditions.
What Does Pet Insurance Cover?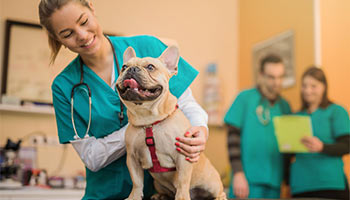 Pet insurance plans can be broken down into three main coverage types: wellness, accident-only, and accident and illness.
Wellness: Wellness coverage refers to your pet's routine care expenses such as the costs of vaccinations and vet visits. Most insurers either offer this type of coverage as an add on, or don't offer it at all.
Accident-only: As the name suggests, accident-only plans cover accidents such as cuts, broken bones, and other physical injuries. Most insurers restrict older pets to accident-only coverage plans.
Accident and illness: These plans offer your pet the most comprehensive coverage and pay for the veterinary treatment of injuries, illnesses, and diseases. Expect most accident and illness plans to cover the following up to your plan's limit:
Surgery
X-rays and ultrasounds
Diagnostic tests
Hospitalization
Prescription medicines
Coverage can vary among providers, so be sure to always double check with your insurance specialist.
What Isn't Covered by Pet Insurance?
Pre-existing conditions: Almost no insurance provider covers pre-existing conditions. A pre-existing condition is a medical problem that your pet had before you purchased a policy or one that appeared during your plan's waiting period before coverage began. Some policies may cover past conditions that have been "cured" for a certain amount of time such as ear infections.
Cosmetic or elective surgeries: Most plans won't cover elective surgeries such as ear clipping or tail docking.
Breeding expenses: Most policies do not cover costs associated with breeding or pregnancy,.
How Much Does Pet Insurance Cost?
According to NAPHIA, the average annual cost for an accident and illness policy was $594 for dogs and $342 for cats in 2020. For an accident-only plan, the average cost was $218 for dogs and $134 for cats.
The price you pay for your policy will ultimately depend on a wide range of factors including your location, provider, and deductible. Additionally, dog owners with larger breeds tend to pay more as those pets are often prone to specific health problems.
Is Pet Insurance Right for You?
As with other types of optional insurance, you won't immediately begin to save money by purchasing a pet insurance policy. However, when an accident occurs and you're facing a $2000 vet bill, you may thank yourself for the investment.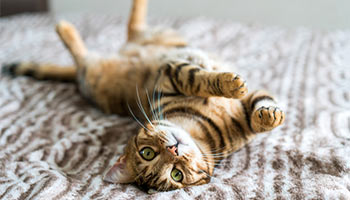 Because it isn't required, some people choose to self-insure by setting aside funds for vet visits. When possible, we believe a combination of the two works best. Setting aside funds will help you pay for routine visits not covered by your policy, while monthly premiums will protect your pet in the event of an accident or major illness.
If you're interested in finding coverage for your pet, Embrace offers comprehensive and personalized coverage for your furry member of the family. With multiple plans to choose from and the industry's only diminishing deductible feature, Embrace can fit with any budget. Get an online quote today, or call our insurance specialists at (888) 699-9462 to learn more.
---
The information in this article is obtained from various sources and offered for educational purposes only. Furthermore, it should not replace the advice of a qualified professional. The definitions, terms, and coverage in a given policy may be different than those suggested here. No warranty or appropriateness for a specific purpose is expressed or implied.