4
minute read
Who doesn't want to pay less for car insurance? Insurance is tough because you are paying for something you hope you won't have to use but is incredibly important if you do need it. According to Car and Driver Magazine, due to more people driving badly and driving habits changing, the number of fatalities in the first quarter of 2021 was the highest since at least 2009 so the possibility of a claim or lawsuit is real.
The worst scenario is when a driver finds out after an accident that their policy didn't cover things, they thought it would. While it's tempting to cut back to save money, read on to learn more about when and where you shouldn't skimp on your coverage.
1. You can't go without coverage
Most U.S. states require you to have car insurance. And all states require you to bear financial responsibility if you are at fault in an accident. This is to protect the victim from a situation where the at-fault driver does not have the means to cover the cost of property damage or injuries to people in the other car. For this reason, states often have minimum requirements that are liability only. You can find out your state's requirements here.
2. Assuming you have "Full Coverage"
Drivers sometimes inadvertently skimp on coverage by making assumptions about the coverage they have. There is no one definition for "full coverage" because insurance policies are made up of different coverages, many of which have limits, deductibles, and exclusions. What one person, or agent, refers to as full coverage could be different than what another expects to be included. In general, states set minimum requirements that often do not include protections for you, your vehicle, or enough coverage to protect your assets. Know your state's requirements and use them as a baseline to determine what insurance coverage you need.
3. Underestimating your liability limits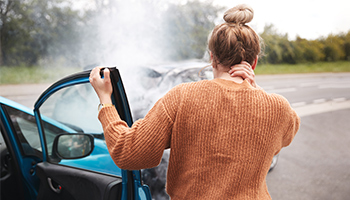 When shopping for insurance, many people look to match what's on their current policy. This is a good place to start but take the time to review your current situation. What level of assets are you trying to protect? Do you own a home or have investments or a business? Are you in a high-net-worth occupation? If there are high damages or you are sued, any costs that exceed your liability coverage limits are your responsibility so don't skimp on low limits if you have assets and worth to protect.
4. Setting a deductible too high
The deductible is the amount you are expected to pay before the insurance coverage kicks in. It's the amount you'll have to pay "out-of-pocket" so you need to figure out how much that is for you. Having a higher deductible will reduce your rates, however, it's not a good place to trim costs if it would be a financial burden to have to come up with, for example, $1,000 to get your car repaired after an accident.
5. Opting out of Collision and Comprehensive coverage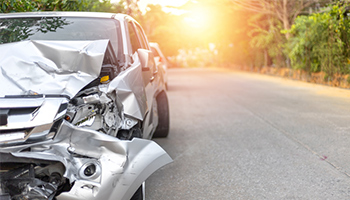 As we talked about earlier, in many states, collision and comprehensive coverage are not mandatory. Yet for most drivers who rely on their vehicles to get around every day, they are essential. Simply speaking, collision covers accidents ("collisions") with another vehicle or object. Comprehensive covers other types of incidents like fire, theft, vandalism, and the like. On some older cars, it could make sense to go without these important coverages, but for most of us, it would be hard to replace or repair our car without any insurance money. For that reason, it's best not to leave out these important coverages. Fortunately, the cost of this coverage decreases as your vehicle ages.
6. Waiving Uninsured or Underinsured Motorist coverage
An underrated coverage, Uninsured and Underinsured Motorist coverage protects you when the other driver in an accident does not have or does not have enough, insurance to cover your expenses. This may sound unnecessary — if states require drivers to have insurance, why would I need this? The truth is, many people unlawfully neglect to carry insurance. According to the Insurance Information Institute, 16.6% of California drivers are uninsured, 20.4% for Florida, and 25.5% for Michigan as a few examples. This is a real risk. UM/UIM coverage is a very affordable coverage (usually just a few dollars a month) that makes a lot of sense to have in your plan.
7. How will you get around while your car is in repair?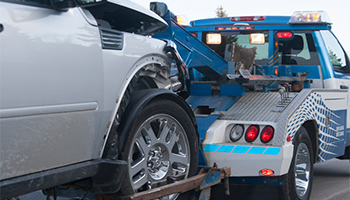 Another add-on coverage we recommend is Rental coverage. Starting below $3/month, rental replacement coverage gives you a daily allowance for a set period (for example, $30/day for 30 days) so you can rent a car while yours is in the shop after a covered claim. If you use your car to get to work, school, or just around town every day, you would have to pay for it yourself. It's an inexpensive coverage you don't want to bypass.
8. Special coverage for Uber/Lyft drivers
Rideshare drivers typically have some coverage from the rideshare company coupled with their own auto insurance policy. But did you know there are gaps? Some insurance companies offer a special Rideshare Insurance add-on for increased protection.
9. Applying with false information
Most of the time, drivers may be underinsured because they weren't aware of their options. However, sometimes people try to save money by not giving their real address to the insurance company. Zip code is a factor in determining insurance rates so premiums can vary based on the neighborhood. Our recommendation: Honesty is the best policy. If your car is damaged or stolen and the insurance company finds out there was falsified information (and they do!), your protection goes to zero. You wouldn't want to risk your coverage by skimping in this way.
Give Us a Call!
To sum it up, buying car insurance is a series of decisions and the answers are different based on your driving record, finances, vehicles, etc. Insurance is there to provide protection and peace of mind. When shopping for insurance, remember why you have it — to adequately cover losses so you're not paying out-of-pocket or putting your assets at risk. Think about what you would want your insurance company to do, what and how much you would expect to be covered if you need to file a claim. Also, take advantage of free resources like an insurance agent to help guide you to the proper coverage. We've got many of them here at AIS, they're licensed, friendly, experienced and standing by to help.
---
The information in this article is obtained from various sources and offered for educational purposes only. Furthermore, it should not replace the advice of a qualified professional. The definitions, terms, and coverage in a given policy may be different than those suggested here. No warranty or appropriateness for a specific purpose is expressed or implied.