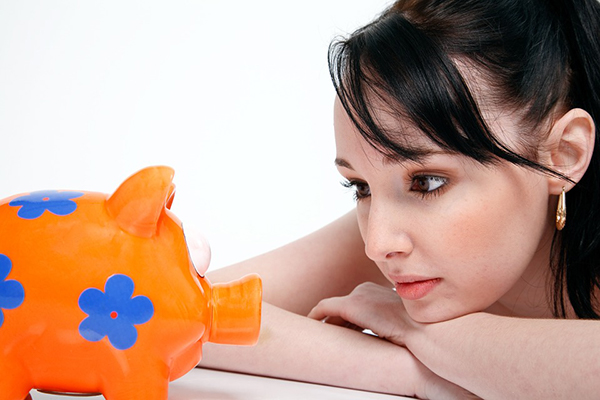 The most popular New Year's resolution every year is to save money. Many of us keep making the same resolution year after year hoping to finally find a way to succeed in reaching our financial goals. The good news is that there are plenty of guaranteed ways to save money, sometimes all year long. Many of the money-saving ideas below don't even require much effort at all. Check out our list, and start watching as your savings account grows exponentially!
1.Buying a new car?
Are you buying a car because yours has fallen apart or is too expensive to fix? Maybe you want a more reliable vehicle that'll have fewer maintenance issues. Maybe you've decided it's time to buy your dream car! Whatever your reasons, you want to save money when you go car shopping.
If you're buying from a dealer, do yourself a favor and buy at the right time. Yes, there is a right and wrong time to go car shopping. Dealerships have financial goals to meet (and hopefully surpass), so they will be more open to negotiating at certain times: the end of day, end of week, the end of month and, of course, the end of the year.
If you really want to save a considerable amount, buy a 2016 model because dealers want to make room for 2017. A 2016 is still a new vehicle will be almost identical in most cases. Being a model year behind may be worth the thousands you save!
2. Bundle plans when possible. 
There's almost always a savings when you combine services and products. You can get a discount if you bundle cable, phone and internet. You should also bundle auto insurance with homeowners or renter's insurance. If you can, try to bundle all of your insurance needs, including RV, motorcycle and business insurance. Insurance Specialists can help protect you on many fronts while saving you hundreds of dollars. On average, AIS customers save more than $500 in insurance. Find out how much you can save this year: (888) 772-4247.
3. Take care of maintenance needs yourself.
Sometimes we hire other people to do our chores for us because it all feels overwhelming. However, if you're having a hard time cutting corners in other ways, see what you can do yourself. Plan to clean your own pool come summer. Take care of your own car maintenance by changing windshield washer fluid, changing the oil and filter, and washing the car. Give yourself pedicures and manicures. Get a grooming kit and groom your dog! You don't have to do everything yourself, but even taking one task off your list of expenses could save you quite a bit every month and year.
4. Get a cashback card.
We're all used to swiping our ATM cards at checkout. See if your bank offers cashback credit cards, which could help you save money by getting some back. How great would it be to get 5% back on all the groceries you just bought? These cash backs could add up to a considerable amount each month. Just make sure you don't get duped with high interest rates on a cashback card, because you won't save if you carry a remaining balance. In fact, you'll probably owe interest in the end.
5. Make your own meals.
You'll be amazed by how much money you'll save if you stop going out to eat or at least cut down considerably. Do you really need to buy lunch while you're at work? How easy is it to make a quick sandwich or salad the night before or in the morning? Just a little effort could save you quite a bit. While you're at it, try aiming to make more home cooked dinners too. Not only will you be healthier after getting used to eating out less often, you'll end up with more cash in your wallet at the end of the month too.
6. Switch to water.
When you go out for dinner the cost of soft drinks adds up and so do the calories. Water cleanses you and has none of the sugar found in most beverages, including iced tea. The best part of this health kick is that you will save so much money by having a glass or bottle of water each time you get thirsty. The average drink costs $2.50 or more whereas water is usually free or half the price of a soda. Chances are that you have access to free filtered water at the office, too, which adds up to even more savings. Your wallet, your body and your teeth will thank you for this easy but very positive change.
7. Change your insurance company.
Many people assume there are all sorts of loyalty savings when they spend years with the same insurance company. While some companies may give you a break for staying with them through the years, most do not. It takes a lot of shopping and comparing to get the lowest rates available from all the companies out there. Most people who've done it will tell you that it takes time and patience to shop and compare insurance rates, but you don't have to do the footwork yourself. AIS has Insurance Specialists who do the comparing for you without any brokerage fees. When you call for quotes, check to see if there are any extra savings in bundling, say, your motorcycle or home insurance with your car insurance. Whatever you do, don't let your auto insurance lapse in the middle of the changeover. Even the slighted gap can raise your insurance rates.
8. Turn down the temperature.
Is your hot water piping hot? If so, chances are your energy bills are really high too. Consider dropping the water heater's temperature by 10% or more to a temperature that's still hot enough without it costing you so much to heat the water. You'll save money while remaining just as comfortable as before the temperature adjustment. This is a great trick that many people aren't aware of, but you'll notice the difference in your bills for sure.
9. Pile on the discounts.
There's yet another trick to lowering your insurance costs. Find out if you can get a discount for taking a safe driver course, for having an alarm system in your car and/or home, rear view camera(s) on your vehicle or a tracking device. You may also be eligible for a discount if you have garage parking, a clean record or a certain career that is considered low-risk. Basically, if you get to know an Insurance Specialist at AIS, they will ask you all the questions they need to determine which discounts you qualify for. The savings will be worth a brief phone call: (888(772-4247.
10. Pay yourself first.
If you're really trying to save, just transfer a set amount into your savings account each paycheck so you have no wiggle room to overspend on unnecessary extras. If your balance looks and feels light from the start, you're less prone to spend money after paying your bills. This is an easy way to make that commitment to put away money for a day when you might need it more than you need that Grande Mocha from Starbuck's.
---
The information in this article was obtained from various sources. This content is offered for educational purposes only and does not represent contractual agreements, nor is it intended to replace manuals or instructions provided by the manufacturer or the advice of a qualified professional. The definitions, terms and coverage in a given policy may be different than those suggested here and such policy will be governed by the language contained therein. No warranty or appropriateness for a specific purpose is expressed or implied.