3
minute read
If you own a small business or startup, you understand the work involved in setting up and running a successful company. It would be a shame to invest time and money into a business only to lose everything due to some unforeseen event. The Golden State has more than 3.6 million small businesses, which employ over 99 percent of the state's private workforce. If your company is part of this crucial economic engine, be sure to protect your investment with the right kind of California business insurance.
General Liability Insurance
Nearly every type of business, even those that are home-based, should carry general liability insurance. If you, your employees, your products or services are accused of causing injury or property damage, this policy will provide defense and cover damages.
Property Insurance
Most businesses own some type of property, whether it be a building or equipment. Even independent contractors have some expensive tools that they can't afford to lose. A business property insurance will cover your building and personal property from loss or damage due to a long list of covered perils.
Commercial Auto Insurance
If your business owns any automobiles or trucks, you'll need a commercial auto insurance policy for coverage against collisions and damage. If employees conduct business in their own vehicles, however, you can take out a non-owned auto liability policy to protect your company in the event of a work-related accident or a case of insufficient coverage.
Professional Liability Insurance
Professional liability insurance is also sometimes referred to as "Errors and Omissions Insurance." If you are a professional, such as a real estate agent, insurance agent, lawyer, or accountant, it's possible that you could be accused of failing to provide proper professional services. If a suit or claim is filed, this policy will provide a defense and pay damages on your behalf.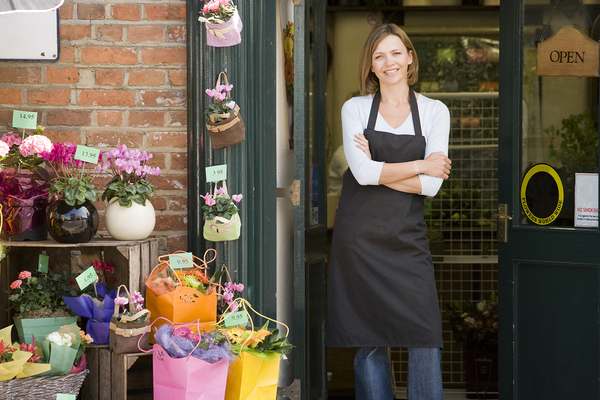 A business insurance policy can help with your company's long-term survival.
Worker's Compensation
If your business in California employs one or more people, you are required by state law to have worker's compensation insurance. This coverage pays medical treatment and lost wages to employees who are injured in the course of their employment and protects employers from lawsuits.
Business Interruption Insurance
If your business or equipment is damaged or destroyed, your business could lose money in the time it takes to rebuild or replace that equipment. This California business insurance policy will cover that loss due to the cessation or delay of operations for a certain period of time.
Business Owner's Policy
A Business Owner's Policy (BOP) is a unique business insurance policy that packages together many of the coverages that a typical business would need. For example, some BOP's bundle general liability, property, business interruption, and commercial auto insurance. As a business owner, you can usually tailor what is included in your BOP, and selecting this sort of policy often provides a discount beyond what you would receive if you purchased these policies separately.
Having business insurance in place is essential for the long-term survival of your business. The types of coverages that you will need will depend on the nature of your business and what is required by state law. To learn more about California Business Insurance and protecting your small business investment, browse more insurance topics here.
---
The information in this article was obtained from various sources. This content is offered for educational purposes only and does not represent contractual agreements. The definitions, terms, and coverage in a given policy may be different than those suggested here and such policy will be governed by the language contained therein. No warranty or appropriateness for a specific purpose is expressed or implied.