3
minute read
Any car accident comes with expenses. But some car collisions can be exorbitantly expensive due to the size of the accident and the price tag of the cars involved. That's why it's so essential to have adequate Car Insurance.
Yes, it's true that insuring the types of cars mentioned in this article requires special Auto Insurance which typically costs more. However, once you read about the most expensive car collisions in history, you might be reminded that carrying more coverage is worth it. When you only have minimum coverage, it may simply not be enough to cover the costs involved after a collision. And trust us, you don't want to be stuck paying any of the expenses involved with the types of car collisions we mention below.
1. Toyota 2000GT vs. Tree – $1.2 million
In Japan in 2014, a $1.2 million white Toyota 2000GT had a head-on collision with a tree. This caused the entire frame to crumple like a sheet of paper. There was also extensive damage to the front and back windows and lights. This accident gave new meaning to the term 'accordion seats.' Hopefully, the driver was not in the seat when it folded.
2. Rowan Atkinson's McLaren F1 Collision – $1.4 million
Atkinson, best known for playing Mr. Bean on the popular British TV show, survived a crash while driving his McLaren. The $1.4 million repair bill for Atkinson's crash was the largest ever recorded in the UK up to that date. He went on, a few years later, to assist another McLaren driver after the stranger crashed into a tree.
3. Eddie Griffin's Enzo Crash – $1.5 million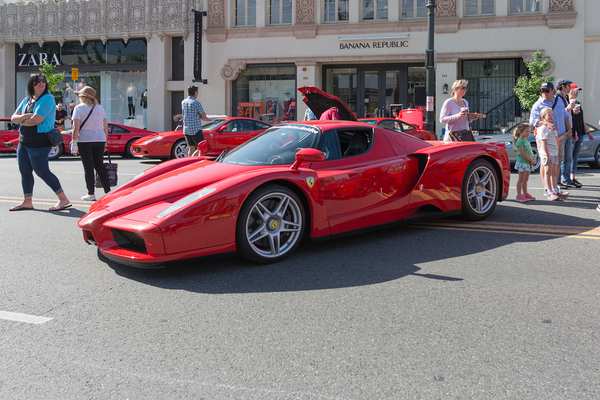 In 2007, comedian Eddie Griffin crashed a rare Ferrari Enzo while practicing for a charity race on a racetrack. The car was destroyed, but Griffin was uninjured. Some spectators thought the crash was a publicity stunt since the car was related to Griffin's upcoming movie, Redline, and was owned by the movie's producer. Both Griffin and the producer denied that it was a stunt. The car was later repaired for $1.5 million.
4. Japan's 14-Car Wreck – $3.85 million
On a slightly wet road, this 14-car pileup included eight Ferraris, one Lamborghini Diablo, one Skyline R33 and one high-end Mercedes-Benz. The crash took place in 2011 and caused extensive damage to the luxury vehicles involved. It's not hard to imagine why the repair cost ended up being almost $4 million.
5. The 1998 Belgian Grand Prix – $25.2 million
Each of the Fourteen Formula One race cars involved in this 1998 Belgian Grand Prix crash ended up with an estimated repair cost of $1.8 million. That's a total of over $25 million in damage! Every insurance adjuster's nightmare, the average F1 car today is now valued at nearly $10 million. This cost difference is due to the impact of inflation, as well as technological advances.
6. Ferrari 250 GT0 vs. Minivan -Â $35 million
In this accident, a Ferrari was pushed into the path of an oncoming minivan and the owner's wife suffered a broken arm. The other driver and passenger were also injured after rear-ending the blue-and-yellow race car during a historic rally. Although no one is sure of the actual amount of damage, the car is now worth $38 million and climbing. That earns this accident the title of most expensive car collision in the world.
Car Collisions &Â Car Insurance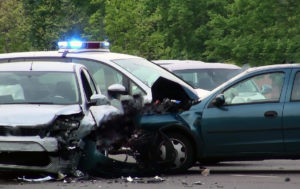 You may not own a vehicle with a 7- or 8-figure price tag, but accidents can cause damage to other vehicles, property and people, which quickly adds up. That's why it's important to carry enough Auto Insurance coverage so that you don't break the bank trying to pay for any car collisions. You should note that the minimum Liability Insurance required by your state only pays for the other person's damages and/or injuries if you cause a crash. In other words, any damages or injuries that happen to you in an accident in which you're found at fault are not covered by Liability Insurance.
What can you do to better protect yourself? Consider adding Collision and Comprehensive coverage to your Car Insurance policy for coverage when the unexpected happens. It may cost much less per month to add that extra coverage than you think. Plus, you'll have peace of mind knowing your wallet is less vulnerable in an unfortunate situation.
Call AIS today to speak with an Insurance Specialist about adding coverage to your Auto Insurance policy and to get a free quote in minutes! Or, you can go online and get a free Auto Insurance quote here.
---
The information in this article is obtained from various sources. This content is offered for educational purposes only. It does not represent contractual agreements and should not replace manuals or instructions provided by the manufacturer or the advice of a qualified professional. The definitions, terms, and coverage in a given policy may be different than those suggested here. No warranty or appropriateness for a specific purpose is expressed or implied.