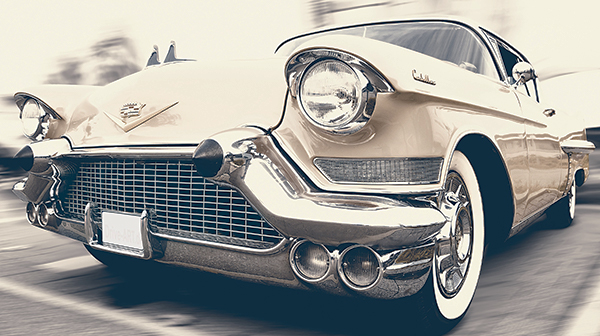 Do you have a really old car that you've kept in mint condition and rarely drive? How about a vintage Harley-Davidson? Do you know if your vehicle falls under the category, Classic Car (or Classic Motorcycle)? Whether or not your vehicle is a collector car or an especially prized one from years gone by, you'll want to make sure the vehicle has the right coverage. Standard auto insurance is not right for a car that is well beyond standard in terms of value. Just as you keep your beauty clean and well-maintained, you'll want to have an insurance policy that reflects what kind of gem you have tucked away in the garage. You'll also want to get paid out fairly if something ever does go wrong with your precious vehicle. If you're unsure if your car is considered a classic car, feel free to call and speak with a trusted Insurance Specialist at 888.772.4247.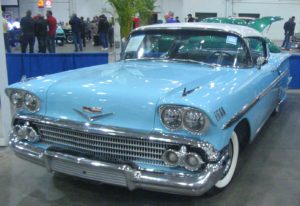 Many people are paying far too much for Classic Car Insurance because they simply call and ask their agent to add the collector car to their standard auto policy. That's not the best way to do it, and it's probably the most expensive way (upwards of 20% more).
Below is everything you need to know to buy the right coverage for your classic car without paying too much.
Why Buy Classic Car Insurance?
Let's face it, when you get into a car accident, you always lose something, even if you get paid out your full claim. The reason for this inevitable loss is the fact that a car depreciates in value, and very quickly. For instance, if you bought a vehicle for $20,000 five years ago and totaled it today, the car may only be worth $12,000 or even less. You never get paid out for more than a car's worth, not even if you initially paid a million dollars for it. You only get the actual cash value of the car on the day it was totaled. When you have a classic car, however, things begin to get complicated. By the standard measure of depreciation, your car shouldn't be worth much at all, but we know that's not the case with collector's vehicles, which, like fine wine, only appreciate in value if given some TLC.
With Classic Auto Insurance, coverage is based on an agreed-upon value, which is often referred to in policies as a "guaranteed value" or "replacement value." This value is the amount both you and your insurance company have agreed upon. No, you don't just determine that amount based on your attachment to your prized vehicle. The amount is usually based on trusted collectible car valuation guides and a professional appraisal of the vehicle. In addition, the insurance underwriter will do some research which may affect the final determined amount. This determined value is very important because if your car's value is set at $70,000, then you'll be compensated $70,000 for a total loss.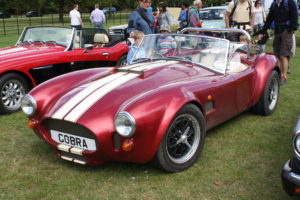 Unlike other cars that we use to drive to work, school or just about anywhere, collectible cars increase in value but only if they are maintained and/or restored to good condition. But not all collector cars or collector auto insurance is the same. Below you'll find the different classifications.
Requirements for Classic Car or Collector Car Insurance:
Mileage: Most insurance companies do not insure cars that are used on a daily basis for driving to work, etc. In fact, there are mileage restrictions that vary according to each state. Generally speaking, limits for annual mileage are about 5,000 to 7,000 miles but some insurance companies limit mileage to less than that.
Age of the car: Usually, 25 years old or older.
Driving record: No one wants to insure an expensive car with a driver who has had tens of car accidents. Insurers will often look as far back as 10 years when checking your record. Even one accident that was deemed your fault in the past three years may prevent you from getting insured for a classic car.
Storage: Insurance companies don't want to hear that you keep your car parked in the driveway, exposed to all the elements. You'll need to garage the car or find a storage facility.
Agreement: You will most likely be asked to agree not to race the classic car or expose it to any other types of potential peril.
Condition of the car: If your car is not in good condition or has been in an accident, insurers will be hesitant to insure you. Also, if the car is designed for off-road driving, you will likely not find coverage.
What Kind of Classic Auto Insurance Do I Need?
Definitions and descriptions of collectible or classic cars vary from state to state and from one insurance company to the next. However, most insurance policies for these cars are similar but have different rates. The following are the most common types of classic vehicles. If you're not sure which type of car you have, you can determine that with a trusted Insurance Specialist (888.772.4247).
Classic Car: Usually, a car that falls into this category is sometimes as new as 10 years old and as old as 50 years old. Usually, these cars are usually around 19 to 25 years old. A classic car is sometimes restored or just well-kept and in good condition. These cars have inherent value due to rarity, performance, or other factors.
Antique Car: Depending on your state, the age restrictions on insurance on this type of car vary. In most cases, a car needs to be at least 20 years old. Most states require that it be at least 25 years old. In all states, the vehicle must be restored or well-maintained and in good condition.
Modified Car: If your car has been altered dramatically, inside or out, the change will also affect the value of the car, which will be categorized as a "modified car." This type of car is harder to insure because many insurance companies will not cover cars that have had most stock parts replaced.
Kit cars and replica cars: These cars are built to resemble (both inside and out) a vehicle that is 25 years old or older using newer parts.
Street rods or hot rods: These cars were made before 1949. They may or may not have been modified.
Vintage vehicles: These were manufactured from 1919-1930. They may or may not have been modified.
Veteran vehicles: These cars were manufactured before 1919.
Rare vehicles: In this category, you'll find vintage military vehicles, unusual motorsport vehicles, classic motorcycles, and other vintage or antique vehicles like tractors. Limited production models of newer cars are also in this category.
Exotic cars: These vehicles are not really collectible or classic cars but have the potential to become valuable. These cars are usually less than 15 years old.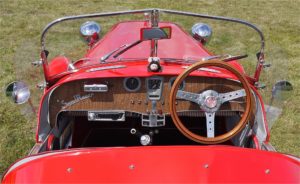 Classic Car Coverage
If you've already had an auto insurance policy, you know how classic car insurance works. It's very similar. Much like car insurance, you have the usual one-year or six-month term for the following types of coverage, some of which are not required in order to drive the vehicle: collision, comprehensive, medical payments, liability and uninsured/underinsured motorists. The same laws that govern other vehicles apply to classic cars and collectible cars of all kinds.
There are other types of coverage, however, that are specific to classic cars and other collectible cars:
Roadside Assistance: This is different from the kind you opt for with a regular car or truck. Roadside assistance for classic cars includes towing with a flatbed tow truck to prevent damage and wear and tear.
Traveling Coverage: If your car breaks down, you may be reimbursed for food, rental car, and even a hotel stay.
Auto Show Medical Reimbursement: If you or anyone at an exhibit showcasing your car gets hurt, you will have this coverage to protect you.
No Attendance Required: If your car gets damaged while at a car show you will be covered even if you're not there.
Coverage for Spare Parts: This coverage applies to backup parts that are separate from the car but used for maintenance or operation of your car. Again, these parts have to first have established values set on them before the policy takes effect.
What if My Car's Value Goes Up?
Many collectors have this wonderful problem. This happens often enough that it shouldn't be a problem, but you do need to speak with an Insurance Specialist to negotiate a new agreed-upon value (Guaranteed Value/Replacement Value) based car valuation guides and an appraisal of the car itself.
How Much Does Classic Car Insurance Cost?
With all the restrictions and rules on mileage for classic cars, you'd think insurance would cost more, but it's usually far less expensive. Insurers use the same factors in calculating risk to quote you a rate but since you're driving this vehicle less often and storing it safely, the rate will most likely be lower.
Ask an Insurance Specialist about discounts. The same ones that apply to your Auto Insurance should also apply for Classic Car Insurance. In fact, you'll be eligible for a multi-policy discount if you use the same insurance company that insures your primary vehicle. The same applies if you have more than one classic vehicle.
You may also be eligible for a Comprehensive-only policy if you do not drive the vehicle but only restore and showcase it at car shows and the like.
Shopping for Classic Auto Insurance
You'll want to shop around with several insurance carriers to get the rate you want, but that takes time and patience (and many hold times). It's always wisest to have an Insurance Specialist do the shopping and comparing for you.
Auto Insurance Specialists (AIS) works with top insurance companies, which have a track record of working fairly in handling claims: 888.772.4247. Don't just trust a special car to any hands. Working with an AIS agent, you can be sure the company you choose is one that will be around and will be there for you in the event of a claim. AIS agents will make sure to pair you with a top company that specializes in Classic Car Insurance. They will also work with you to come up with a mutually agreeable value on your car while also explaining all the fine print in your insurance policy and declarations page.
With this type of insurance especially, you'll want to reconnect with an AIS agent annually because the value of this type of car does change in your favor, sometimes drastically.
Other Important Things to Remember:
Don't let your insurance lapse even if you're letting your car sit in the garage or storage facility. A flood or other type of natural disaster could still wreak havoc on your car. If you're not insured, you'll have no coverage and you'll be on your own to pay for damages and repairs.
Don't blindly go to the cheapest insurer. You don't want a hassle or a disappearing act if you ever do have to file a claim.
Before contacting a trusted Insurance Specialist, take photographs (of good quality) and check the value of your car on guides such as Kelley Blue Book or Old Cars Report Price Guide. With these in hand, you're in a better position to argue your desired Guaranteed Value.
Check the limited use provisions on your insurance policy to make sure they fit with your plans. You never want to go over the allotted amount of miles. See what kinds of travel restrictions are imposed by the policy to make sure you're covered.
Avoid agents who work with carriers you've never heard of. Most of the top insurers of Classic Cars are the same companies that offer the best Auto Insurance policies too.
---
 The information in this article was obtained from various sources. This content is offered for educational purposes only and does not represent contractual agreements, nor is it intended to replace manuals or instructions provided by the manufacturer or the advice of a qualified professional. The definitions, terms, and coverage in a given policy may be different than those suggested here and such policy will be governed by the language contained therein. No warranty or appropriateness for a specific purpose is expressed or implied.