4
minute read
The holiday shopping season is just around the corner, and as a small business owner, you know it's a critical time of year. The holidays can be your most profitable period and your best chance to reach new customers. But with so much competition, it's essential to be prepared. By taking some time to plan now, you can make the most of the season and boost your bottom line. So, if November and December are your busy months, there's no time to lose. Here are eight things you can do to get ready.
Holiday Shopping Statistics to Know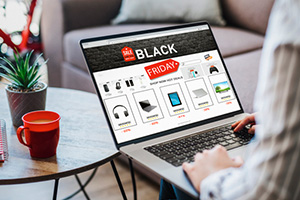 Let's start by exploring some key holiday shopping statistics that are influencing our shopping habits:
57% of consumers will start their holiday shopping before or on Thanksgiving.
Online holiday spending reached $211.7 billion in 2022, a 3.5% increase from the previous year.
60% of U.S. holiday shoppers plan to spend more than $250, and 10% plan to spend more than $1,000.
Gift cards are the second most popular holiday gift category, after clothing.
The top factors that influence holiday purchase decisions are price (50%), sales or discounts (22%), free shipping (13%), fast shipping (7%), BOPIS (buy online, pick up in-store) (4%), and easy returns (4%).
Shoppers look to social media for inspiration during the holiday season, with 56% of Gen Z respondents saying they use TikTok and 38% of Boomers using Facebook.
How to Prepare Your Business for the Holiday Rush
If you're thinking of making changes to attract more customers or streamline your operations, now is the time to do it. You won't have time to make major changes once the holiday shopping season starts. We've put together a checklist to help you prepare for the holiday rush:
1. Set Sales Goals
Setting specific and measurable sales goals for the holiday season is important for all businesses. For many, the holiday season can represent half of their annual sales. Goals help businesses plan and prepare for increased demand, track progress, identify areas for improvement, and motivate employees. Meet with your team to discuss and define minimum, expected, and stretch goals for the season.
2. Plan Your Holiday Marketing Campaign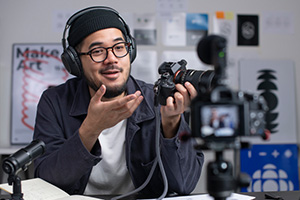 Plan your holiday marketing campaign early so your campaigns have time to develop, reach your target audience, optimize, and see what works. This will also allow you to take advantage of early bird shoppers and build anticipation for your holiday offerings. Gather data on customer behaviors and industry trends first. You'll then want to determine your key message and build your campaign around it. Choose a marketing channel such as Facebook ads, email campaigns, or traditional advertising that has the best ROI.

3. Hire Accordingly and Train Your Employees
Hiring the right people for the job and providing them with the necessary training is essential for success. Well-trained employees are more productive, efficient, and engaged. They are also better equipped to handle customer needs and resolve problems, which can lead to increased sales, improved customer service, and a stronger overall business performance.
4. Update Your Security
During the holiday season, crime rates tend to increase. Business owners can protect their assets by securing their inventory and building to prevent theft, such as installing security cameras and alarms, or by hiring security guards. By taking these precautions, business owners can reduce the risk of theft and vandalism.
5. Check Your Technology and POS Systems
By checking your systems in advance, you can identify and fix any potential problems before they cause disruptions during the peak shopping season. A well-maintained POS system can help you avoid lost sales and customer frustration. Don't forget to check that your systems are secure to protect yourself from cyber-attacks and data breaches.
6. Stock Up on Extra Inventory
Retail businesses need to ensure they have enough inventory on hand to meet increased customer demand during the holiday season. Stocking up on inventory in advance can help businesses avoid stockouts and lost sales. Additionally, businesses can save money by taking advantage of bulk discounts from suppliers.
7. Review Your Online Presence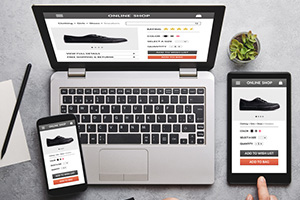 Before the holiday season, give your website a thorough check to ensure it's ready for the increased traffic and sales. Make sure the design is clean and easy to navigate, and that customers can easily find your most popular products or services. Test the checkout process to ensure it is smooth and efficient. If you have an e-commerce business, make sure your website is optimized for mobile and tablet use and conduct a speed test. You'll want to ensure your site can manage high traffic.
8. Track Your Finances
Review your company's financial health with a balance sheet to ensure you can meet your financial goals this holiday season. If you have more debt than assets, use holiday sales to reduce debt. If you have more assets than debt, use holiday sales to boost profits. Accounting software can help you stay organized and on top of your finances during the busy holiday season.
What Type of Business Insurance Covers Theft?
The best business insurance coverage includes a variety of policies to protect against a wide range of risks such as:
1. Commercial Crime Insurance

Business crime insurance, also known as fidelity insurance, protects businesses from financial losses caused by crime, such as theft, embezzlement, forgery, fraud, and cybercrime. It can cover losses of cash, assets, merchandise, or other business property. Crime insurance can be purchased as a standalone policy or added as part of a business owner's policy (BOP).
2. Inland Marine Insurance

Inland marine insurance compensates businesses for the cost of lost, stolen, or damaged equipment while it is being transported or stored off-premises. It covers a wide range of business property, including inventory, equipment, furniture, and documents. While standard business policies offer limited coverage, inland marine insurance provides more comprehensive protection.
3. Commercial Property Insurance

Commercial property insurance covers damage or loss of your business property, including your building, inventory, and equipment. It typically covers theft, such as burglary, robbery, shoplifting, and employee theft.

AIS Insurance Protects Your Business
AIS Insurance offers specialized business insurance policies to protect your business from unexpected risks. Our team of experts makes finding the right policy easy. Get a quick and free quote today by speaking to aa AIS Commercial Insurance Specialist at (855) 919-4247 to ensure you have the coverage you need during the holiday season.
---
The information in this article is obtained from various sources and offered for educational purposes only. Furthermore, it should not replace the advice of a qualified professional. The definitions, terms, and coverage in a given policy may differ from those suggested here. No warranty or appropriateness for a specific purpose is expressed or implied.