4
minute read
Whether you are a bar or restaurant owner or in charge of organizing a special event, the presence of alcohol can open a multitude of potential risks. Imagine a scenario where an accident occurs, like an intoxicated customer falling and injuring themselves, or a heated altercation causes a fight and hurts another individual. You may find yourself liable and responsible for hefty legal expenses in these situations. Surprisingly, one critical element often overlooked is obtaining liquor liability insurance. This article illustrates why liquor liability insurance is an absolute must for business owners and event hosts. From understanding what liquor liability insurance entails to identifying who should have it, we'll provide you with the knowledge and insights to protect yourself and ensure peace of mind.
What Are Dram Shops and Dram Shop Laws?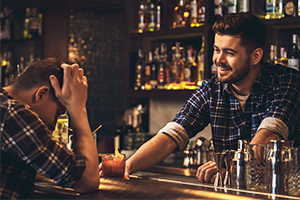 A dram shop is an establishment like a bar, tavern, or pub that focuses on selling, serving, or making alcohol. The term dram shop refers back to a time when these establishments sold alcohol by the dram, a small serving typically less than a shot. Although the term is no longer in use, dram shop laws still apply to those establishments and events serving alcohol. Dram shop laws are to prevent bars, stores, and other businesses from selling or serving alcohol to minors and overly intoxicated people.
Today, a majority of states in the U.S. have dram shop laws to make business owners or hosts legally responsible for damages caused by an intoxicated person. There are only a handful of states — Delaware, Kansas, Louisiana, Maryland, Nevada, South Dakota, and Virginia — that do not have dram shop laws. Securing liquor liability insurance is essential for businesses operating in states with dram shop laws.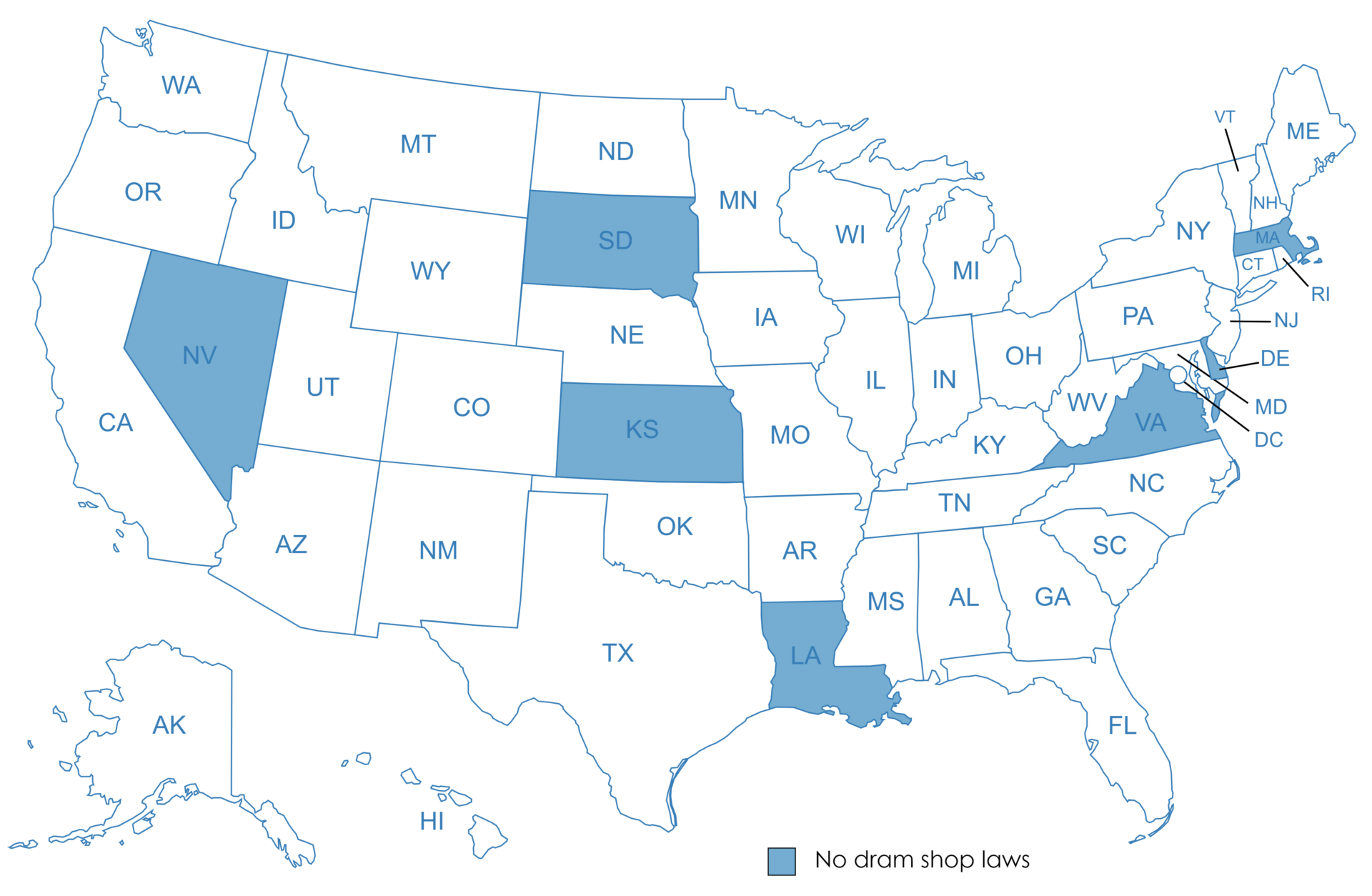 What Is Liquor Liability Insurance?
Liquor liability insurance, also known as dram shop insurance, helps protect businesses that serve, sell, distribute, manufacture, or supply alcoholic beverages. This type of business insurance can assist in covering legal expenses arising from bodily injury or property damage caused by an intoxicated customer after being served alcohol. You can purchase this insurance as a standalone policy or add it as supplemental coverage as an endorsement to your commercial general liability insurance policy. Liquor liability insurance can help cover claims of:
Third-Party Bodily Injuries: If an intoxicated customer at your establishment or event causes harm to another individual, liquor liability insurance can cover the injured party's medical expenses and legal costs if the injured party decides to file a lawsuit against you. This coverage also extends to incidents involving drunk driving accidents.
Third-Party Property Damage: If an intoxicated patron causes damage to another person's property while on your premises, this insurance helps cover the expenses by either repair or replacement.
Legal Fees and Medical Bills: If a lawsuit is filed from an incident involving a patron who was overserved, liquor liability insurance can help cover legal expenses, including attorney fees, settlements, or judgments up to the policy's coverage limits.
These expenses could be overwhelming without liquor liability insurance and potentially jeopardize your business. Keep in mind, that liquor liability does not replace a general liability policy and vice versa. While liquor liability insurance addresses alcohol-related claims, a general liability policy does not protect in such cases. Therefore, having both policies in place is important to safeguard your business from various risks.
Who Needs Liquor Liability Coverage?
A lot can go wrong when it comes to alcohol-related incidents. From drunk driving incidents, assaults, trips, and falls to alcohol poisoning, if any patrons hurt themselves or someone else, you may be liable for their actions. Some types of businesses or events that may need this coverage include:
Food and Beverage Business
Retailers
Manufacturers and Distributors
– Restaurants
– Bars, pubs, taverns
– Night clubs
– Catering businesses
– Food trucks
– Grocery stores
– Liquor stores
– Convenience stores
– Wine shops
– Craft beer stores
– Breweries
– Wineries
– Beverage manufacturing plant
Your state's dram shop law may legally require you to obtain liquor liability insurance in order to secure a liquor license. Even if your state does not mandate insurance, there are still compelling reasons to consider coverage.
Can I Get One-Day Liquor Liability Coverage For an Event?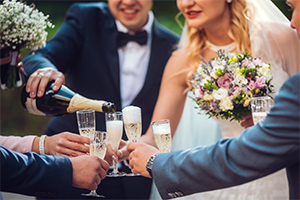 Yes, event liquor liability insurance is a short-term policy designed to cover your business during events where alcohol will be served to guests or attendees. This coverage plays a crucial role in protecting your business in various ways, including covering defense costs in the event of a lawsuit, property damage, and bodily injury resulting from alcohol consumption at your event. Depending on the policy, it can be purchased for several days, and its cost is determined based on factors such as number of attendees, the type of event, and the selected coverage limits. This coverage is suitable for a wide range of events, including:
Weddings
Birthday celebrations
Corporate events
Festivals/Fairs
Concerts
Sporting Events
Host Liquor Liability Coverage vs. Liquor Liability Coverage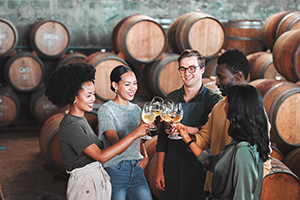 You'll likely find host liquor liability insurance in a commercial general liability insurance policy. Host liquor liability insurance is coverage intended for the business or entity holding the event. If your business does not sell or serve alcohol but allows people to drink it on your premises, such as at special events, host liquor insurance from your general liability policy can help cover claims your business causes, such as bodily injury or property damage. Note that this policy does not include liquor liability insurance. You'll need liquor liability insurance coverage if your business sells, serves, or distributes alcohol.
Getting An Insurance Quote Is Easy With AIS
Our dedicated commercial insurance team can help you compare insurance options, limits, and deductibles. We make it a priority to truly understand your business. Speak with one of our Commercial Insurance Specialists today at (855) 919-4247 for a swift and seamless free quote. Our specialists are ready to provide you with a quick liquor liability insurance quote to ensure that your business and events are well-protected with the necessary coverage.
---
The information in this article is obtained from various sources and offered for educational purposes only. Furthermore, it should not replace the advice of a qualified professional. The definitions, terms, and coverage in a given policy may differ from those suggested here. No warranty or appropriateness for a specific purpose is expressed or implied.