4
minute read
Social media users are expanding astoundingly, with an estimated 4.9 billion people worldwide actively engaging on various platforms as of 2023. While social media offers great potential for businesses to reach new audiences and participate in social commerce, navigating this digital landscape can be challenging, especially for small business owners. This article will explore the most common social media mistakes and provide insights on optimizing your social media strategy to connect with your target audience effectively. By understanding and avoiding these pitfalls, you can harness the full potential of social media to drive business growth and establish a strong online presence.
What Are the Top Social Media Mistakes To Avoid?
Small business owners make these eight common mistakes when beginning their social media journey.
1. Lacking Strategy And A Target Demographic
One common mistake that businesses often make is starting to frequently post on social media without a clear strategy or target demographic in mind. Ensuring that your posts are engaging, relevant, and personalized to your audience is pivotal. Without a clear strategy and defined target demographic, you may risk losing engaged followers or not experiencing your desired growth. Your social media marketing strategy should be treated as a living document, constantly evolving and improving to achieve optimal results.
2. Being on Every Social Media Platform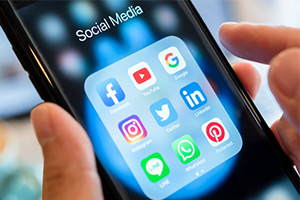 Numerous social media platforms exist, such as Facebook, Instagram, TikTok, Twitter, and Pinterest, to name a few. While considering multiple platforms to be on is advantageous to reach a new audience, it is crucial not to overextend yourself. Building a powerful online presence requires significant time and effort. Spreading yourself too thin by trying to be present on all platforms is a common mistake and can harm your business's resources. We recommend utilizing the platforms that align best with your goals and target audience rather than attempting to use them all simultaneously.
3. Posting Content Inconsistently
It's common to witness many business owners initially enthusiastic about posting on social media only to experience a decline in motivation. Crafting valuable content for social media demands significant time and effort. However, it's key to acknowledge that inconsistent posting can give the impression of unreliability to your audience. By consistently posting on social media, you demonstrate consistency and signal the algorithm to recognize your content as relevant. This can increase visibility among a wider audience, enhancing your online presence.
4. Posting Without Purpose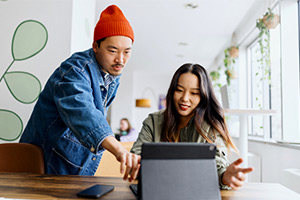 On the flip side, it's important to prioritize quality, valuable, engaging, and entertaining content than simply posting content. If no one engages or interacts with your content, all the effort becomes a waste of time. That's why investing time in creating relevant content that resonates with your audience and sparks meaningful conversations is crucial. Focusing on quality over quantity often leads to well-thought-out posts that make a lasting impact. Rushing posts lacking impact can result in less engagement over time. In the long, this can do more harm than good to your social media marketing strategy.
5. Ignoring Comments and Negative Reviews
It is highly discouraged for businesses to hide, delete, or ignore negative reviews. Remember, social media is meant to be social. Responding quickly and thoughtfully when a customer contacts your company online, is cardinal, especially with negative comments or reviews. According to TrustPilot, 9 out of 10 consumers read reviews before deciding to transact with that business. By removing or disregarding negative reviews, you risk conveying a lack of concern for your customers, which can exacerbate their frustration. Instead, responding to comments allows you to demonstrate that you genuinely value their feedback and provides an opportunity to showcase your exceptional customer service.
6. Buying Followers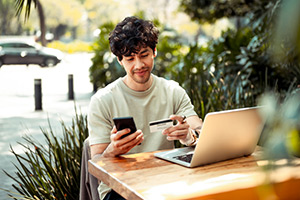 You've probably seen ads like "Grow Your Instagram Account! | $1 for 1,000 followers." As tempting as it seems to go from a few hundred followers to 10,000 followers overnight, buying followers will only harm your social media account more than add any real value to your business. That's because the vast majority of purchased followers are either fake bots or inactive accounts. Not only do they not have any interest in your brand or content, but you might end up with inappropriate bot comments or other spam. Purchasing followers neither increases your sales nor business growth, so stay clear away from this strategy.
7. Sticking to the Same Boring Strategy
Social media is made to be an entertaining and interactive space. While drafting a rock-solid social media strategy is important, there should always be room for experimenting. Trends and algorithms constantly change, so your strategy should be fluid. Experiment with new content, chime in on the trends, and explore the different media and sizes of each platform. The more you experiment, the better you'll understand what works and what doesn't.
8. Not Tracking Your Growth
In today's world, a clear marketing strategy and thorough analysis are essential for success. You need to analyze your data to determine which strategies or social platforms are effective. By gaining actionable insights from past actions and their outcomes, you can effectively plan for the future. Analytics tools and other tech tools can empower you to make informed decisions based on data-driven insights. Here are some tools to consider: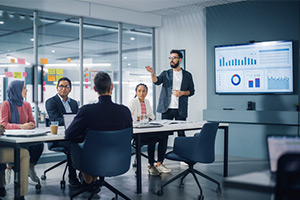 Google Analytics
Sprout Social
Hootsuite
HubSpot
Buffer
Rival IQ
Follow Us On Social Media
Stay connected with us on social media! Follow us for the latest updates in the insurance industry and tips on how to grow your business. Join us on LinkedIn, Facebook, and Instagram.
---
The information in this article is obtained from various sources and offered for educational purposes only. Furthermore, it should not replace the advice of a qualified professional. The definitions, terms, and coverage in a given policy may differ from those suggested here. No warranty or appropriateness for a specific purpose is expressed or implied.