4
minute read
Crimes such as burglary, robbery, vandalism, shoplifting, and employee theft cost businesses billions of dollars each year. In 2020, statistics from the U.S. Federal Bureau of Investigation show property crimes alone constituted 60.5% of the overall 8.9 million business crimes committed, costing companies $17.2 billion in losses. Don't let these incidents catch you and your business off guard. Here are seven ways to reduce the risk of burglary and theft.
Protect Your Business From Theft With These 7 Tips
The best way to prepare for theft is through prevention. Start by taking a hard look at your business – everything from its physical layout, employees, procedures, and security. Identify any weak spots your company might have and solve those issues before any crimes arise.
1. Hire Honest Employees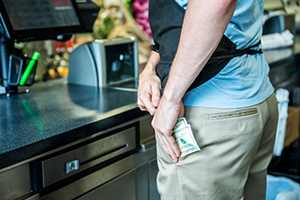 Meeting prospective employees face-to-face and performing background checks could help you weed out any potential employees who might have a concerning history. But don't just stop there. Do everything you can to build loyalty and trust amongst your employees. If they feel like they are being treated well and compensated fairly, they will be less likely to commit insider crimes.
2. Install a Security System
The presence of any security systems such as sound alarms, motion detectors, heavy-duty locks, and CCTV cameras are often enough to deter any burglars from acting against your business. Many security systems are customizable and affordable. Just make sure that your system can be monitored and recorded remotely from anywhere.
3. Ensure You Have Up-To-Date Equipment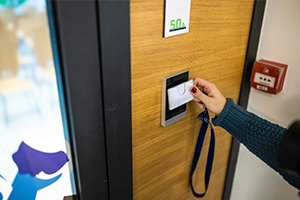 This may seem like a no-brainer, but faulty, broken, and even out-of-date equipment makes it easy for thieves to break in. If you are still using traditional locks, consider pin or keycard entry systems, as these options give you data about who is entering and exiting your building. Fix broken doors, windows, and gates immediately. Remember that the longer it takes for a thief to enter your premises, the more likely they will give up.
4. Double Check Entry Points When Leaving Your Workplace
The majority of burglaries and theft occur as a crime of opportunity. Something as simple as leaving the door unlocked, windows unclosed, or keys left out in the open tempts thieves to steal and burglarize your business. To avoid becoming a victim, double-check and lock every entry point when leaving your workplace.
5. Don't Tempt Burglars With Inventory
All high-value items should be stored in a locked casing, out of reach. Additionally, smaller and lightweight items that are easy for robbers to smash and grab should be placed far away from doors and windows. By securing your property and inventory, you significantly lower the risk of a robbery.
6. Increase Visibility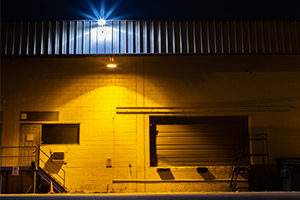 Your business should be well-lit inside and outside, especially at entry points and areas containing high-value items such as your safe and cash register. A property that is well-cared for and kept clean lets burglars know that a close eye is being kept.
7. Hire Security Guards or Loss Prevention Personnel
Trained and professional security guards can investigate anomalies, use good judgment, and see things security cameras can't capture. Additionally, they understand how to handle different situations and can communicate clearly with law enforcement in the event of an incident.
How Small Business Insurance Protects Your Business From Theft
It's important to understand that implementing these prevention tips does not eliminate the risk of theft. Business insurance helps protect from financial loss related to theft in most forms. These business insurance policies below can help you financially recover in the event an incident does occur.

Commercial Property Insurance: Helps compensate your business for stolen inventory, supplies, equipment, and furnishing. Many business owners often benefit from having a Business Owner Policy (BOP), which bundles commercial property insurance coverage with general liability insurance at a more affordable rate than if these policies were purchased separately.

Inland Marine Insurance: If your business transports a variety of equipment and materials to a job site, Inland Marine Insurance provides coverage to your business's properties while being transported. Items typically covered are production equipment, heavy machinery, rented equipment, and building materials.

Cyber Insurance: This insurance policy covers losses associated with data breaches and other cyber security issues or attacks on your business. Those costs include lost income due to a cyber event, expenses related to notifying customers affected by a breach, costs for repairing damaged computer systems, and more.

Employee Dishonesty Coverage: While it's important to have the right coverage to protect against crimes committed by outsiders, it's also vital to have the right coverage to protect against crimes committed by employees. Employee Dishonesty coverage compensates for employee actions that may cause physical or financial harm to your business, such as embezzlement, unauthorized money transfers, and forgeries.
Get Your Business Insurance Quote From AIS Today
Figuring out your small business insurance needs and finding the best protection for your company can be simplified with the help of AIS. Let us help remove the stress of finding affordable business insurance so you can focus on growing your company. Speak with one of our Commercial Insurance Specialists today at (855) 919-4247 for a quick and easy free quote.
---
The information in this article is obtained from various sources and offered for educational purposes only. Furthermore, it should not replace the advice of a qualified professional. The definitions, terms, and coverage in a given policy may differ from those suggested here. No warranty or appropriateness for a specific purpose is expressed or implied.