3
minute read
For many, tax season means one important thing: getting a tax refund. According to the IRS, the average tax refund in 2021 was around $2,873. Although a tax refund means you likely overpaid on taxes during the previous year, it's easy to view any amount received as free money.
While this may seem like an excellent opportunity to go on your next shopping spree, using your refund wisely can help improve your financial standing. So, how can you make the most out of your refund? Here are six recommendations from AIS on how to utilize your tax refund.
1. Pay Off Any Credit Card Debt
Carrying high-interest debt month after month can significantly strain your financial standing.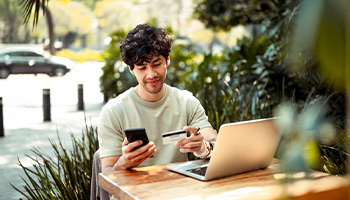 If you currently have credit card debt, paying it off is one of the best investments you can make with your tax refund. That way, you'll be one step closer to financial freedom.
While monthly payments of $20 may seem nice, only making minimum payments can cost you hundreds to thousands of dollars. If your refund doesn't cover your outstanding balance, pay down as much as possible to make significant headway towards being debt-free.
2. Make Home Improvements and Repairs
If you're a homeowner, receiving a tax refund could help kickstart those home improvement projects that you've been planning. For example, do you need to update your electrical systems? Need to install a new roof? 
Whatever your home improvement project is, using your refund on your home can help you increase its property value.
3. Create an Emergency Fund
Contributing to or creating an emergency fund with your refund can help prepare you for surprise future expenses.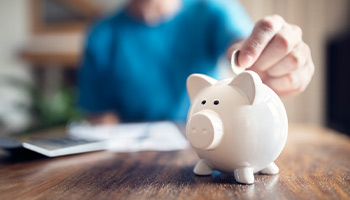 As recent years have shown us, large-scale emergencies can happen without warning. In fact, one of the ways people often fall victim to high credit card debt is because they don't have enough funds to cover emergency expenses.
By contributing to an emergency fund, you'll better position yourself to handle a significant expense in the event of an accident. If possible, keep these funds in a separate bank account to prevent impulsive spending. Generally, most experts recommend setting aside at least 3 to 6 months' worth of living expenses when building an emergency fund.
4. Pay it Forward
When living on a tight budget, donating to a charitable cause isn't often possible. However, receiving a tax refund could give you the ability to contribute to matters that are important to you. Additionally, donating to charity will also provide bonuses when you file your taxes next year.
5. Purchase Life Insurance
When it comes to life insurance, many don't consider purchasing a policy until they're older. However, the best time to buy is early on, even in your 20s, to take advantage of lower premiums. As you age, purchasing a policy will become more expensive.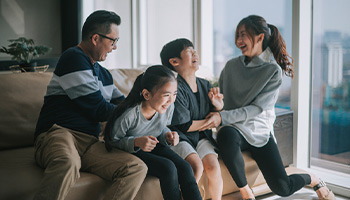 If you're receiving a refund this year and have yet to purchase life insurance, consider learning more about what a policy can mean for you and your family.
With life insurance, you can ensure your loved ones receive the financial assistance they'll need should you pass suddenly.
6. Invest in Yourself
If you've covered all the above, or if you've been wanting to learn a new skill, consider using your refund to invest in yourself. 
Maybe you've wanted to enroll in some online courses or finally learn how to use Photoshop. Regardless of what skill you've been interested in, a tax refund can provide the extra funds needed to make those hopes into reality.
Free More Funds by Comparing Auto Rates
No matter how you decide to spend your tax refund this year, you can always free up additional funds by comparing auto insurance rates. At AIS, we use our network of insurance partners to find you the best coverage at the right price. So, if you're ready to save on auto insurance, give us a call at (888) 772-4247 or start your free online quote today.
---
The information in this article is obtained from various sources and is offered for educational purposes. Furthermore, it should not replace manuals or instructions provided by the manufacturer or the advice of a qualified professional. No warranty or appropriateness for a specific purpose is expressed or implied.