6
minute read
It feels as though every year the cost of living goes up and up and up. Sometimes it may seem like all you can focus on is the money you're spending on bills, meals, and online shopping. It's hard to figure out where you can save money instead of spending it. Let's face it: You bought that new pair of shoes to make you feel better about having a stressful day. But, of course, then you were stressed out about how much money you just spent on those new shoes. It's a never-ending cycle. Don't worry, you can still make it your best year.
Below are a few small ways you can save big bucks as you ring in the new year. After all, it's the little things that count, right? Once all of your extra savings are added up, maybe you won't feel so bad about treating yourself to those new shoes.
1. Cancel Your Subscriptions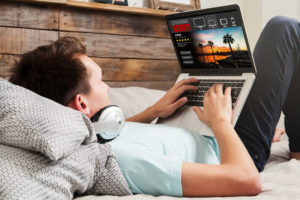 Nowadays, you can get literally anything with a monthly subscription. According to Hiatus, consumers spend more than $500 billion per year on subscription services. And more than 70% of those people say they would have canceled their subscriptions — if they remembered.
From music or video streaming apps to pre-made food or trendy outfits, there are endless things you can get delivered to your phone or doorstep every month. But do you really use all of these subscriptions, or did you just forget to cancel them after their free trial? You see, that's how companies steal your money little by little each month. Did you try out Apple Music for free for the first three months? Well, did you forget to cancel that subscription last month once the trial was over? Do you need both Netflix and Hulu? Do you actually wear anything from Stitch Fix? No? Well, cancel all of those unnecessary subscriptions right now. It's time to start saving money!
Pro Tip: Even if you only cancel one $15 subscription you're not using, you could save $180 a year! Imagine if you canceled three additional subscriptions. You could be saving hundreds of dollars annually!
2. Review Your Cell Phone Bill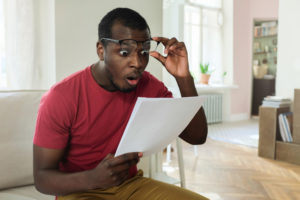 Another monthly payment that's easy to overlook is your cell phone bill. You should make sure you're only paying for what you need. Check to see how much data you use per month. Maybe you don't really need unlimited data because everywhere you go has available Wi-Fi. If you're on Verizon's unlimited data plan, you might be able to knock a few bucks off of your monthly phone bill if you don't ever use the hotspot feature on your phone. Phone companies are changing their data plans and offers all the time, so it doesn't hurt to go online or stop by a store to make sure you're not overpaying. This is especially true if you've been on the same phone plan for years. You could be missing out on discounts that didn't exist when you first signed up for the service.
Pro Tip: Your employer may even offer a discount on your phone bill or phone accessories. If you're part of the military or a veteran, you could qualify for an extra discount, too.
3. Get a New Auto Insurance Quote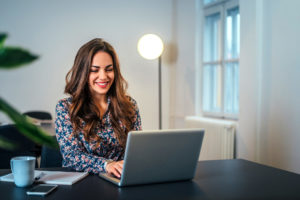 With AIS, you can get a new Auto Insurance quote online in minutes. Auto Insurance rates are constantly changing — they can vary month to month depending on the circumstances and carrier. Rates also tend to lower as you get older and get more driving experience under your belt. If you go through a life change like getting married, buying a house or starting a new career, your Car Insurance premium could change significantly. There are also tons of discounts that you might qualify for. Some insurance companies offer discounts for taking a safe driver course, having a tracking device on your vehicle or having a clean driving record.
When you get an online quote with AIS, you can compare dozens of insurance carriers' prices at once. That means you don't have to go from website to website searching for the lowest Auto Insurance rate. We'll compare rates for you for free and you could end up saving hundreds of dollars annually.
Pro Tip: Call an AIS Insurance Specialist at (855) 919-4247 to see if you're overpaying for Auto Insurance, and to see if you qualify for additional discounts you are not currently getting. A quick phone call to one of our knowledgeable agents could be the best way for you to save money this year!
4. Get Cashback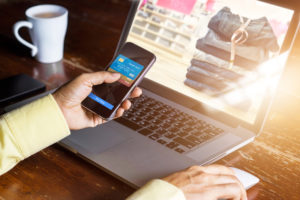 Many banks offer credit cards that give you cashback when you use them to make purchases. These credit cards tend to provide a certain percentage back to you depending on what you buy. Groceries, gas, online purchases and more may have different cashback options depending on the credit card you choose. Besides getting cashback directly deposited into your account, some credit cards also earn points for airfare miles, gift cards or other rewards. It's worth it to do some research into which credit card will give you the most cash back based on purchases you typically make. There are even options out there that don't have an annual fee.
Just make sure you can pay off your cashback credit card every month, as some may come with high-interest rates. You won't save money if you end up carrying a remaining balance each month. In fact, you'll probably end up owing interest.
Pro Tip: Also look into cashback apps or websites like Ebates. Ebates'™ website and phone app are free to use, and you could earn up to 15% back on any purchases you make through them. They send you a check every quarter with your cashback savings. It's basically like getting free money!
5. Bundle Your Plans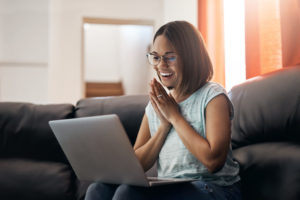 In most cases, there are savings to be found when you combine services and products under one company. Common services you can bundle for a discount are your cable, phone, and internet. Average savings when you do this are $20 per month or $240 per year. Cha-ching!
It's also common to bundle your Auto Insurance and Homeowners Insurance. This can save you a lot of money. On average, AIS customers save more than $500 on their insurance premiums. That's a lot of extra cash! Call an AIS Insurance Specialist at (855) 919-4247 to see if you can bundle your insurance plans for a discount.
Pro Tip: If you're already an AIS customer, you can earn rewards for referring a friend! Check out our Referral Program to see how you can easily receive a gift card of your choice from us. It's a win, win for everyone involved.
6. Adjust Your Eating Habits (Just a Little)
Whether one of your new year's resolutions is to eat healthier or not, you can still save tons of money on meals. Food is one of the biggest expenses on people's bank statements and there are small changes you can make to lower this cost. First and foremost, bring your lunch to work every day. Meal prep doesn't have to be completely healthy and miserable. You can cook a couple of different meals on Sunday nights that you can switch between throughout the week.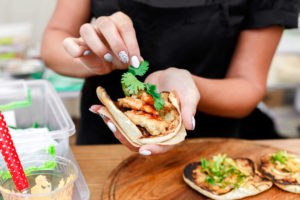 Even if you make only one option, like chicken, for the whole week, there are easy ways to prevent you from eating the same thing five days in a row. You can use different sauces and alternate between sides every day. That way you won't get tired of eating the same thing over and over. Even with different sides and sauces, you'll still save money in comparison to eating out for lunch on the weekdays. Then, you can treat yourself and eat out on the weekend. And remember, never go grocery shopping on an empty stomach.
Pro Tip: Drink more water. It's not just good for you in more ways than one, but it's usually free. Choose to order water at restaurants instead of that soft drink for $2.50. Also, use a refillable water bottle at work if possible, so you don't have to buy plastic water bottles. You'll also be helping the planet as an added bonus.
7. Save First
This one may be obvious, but one of the best ways to save money is to transfer a reasonable (but set) dollar amount into your savings account as soon as you get your paycheck. If your checking account looks limited, you'll be less prone to spending money. This includes splurging or even making small unnecessary purchases, like that new limited-edition Starbucks drink. It will also force you to commit to saving money every month either for emergencies or something special.
Pro Tip: If possible, move your savings into a fee-free, high-yield savings account. It's true that a high-yield savings account won't pay out that much more than a regular one, but you'll still enjoy higher returns. Who said penny-pinching was a bad thing, anyway?
As you can see, there are many small changes you can make that can quickly turn into hundreds of dollars of savings by the end of the year. And even if you only use one of our tricks to save money, that could mean an extra hundred bucks in your pocket. Trust us, once you start to see how easy it is to save money, you won't want to stop!
---
The information in this article was obtained from various sources. This content is offered for educational purposes only and does not represent contractual agreements. Nor is it intended to replace manuals or instructions provided by the manufacturer or the advice of a qualified professional. The definitions, terms and coverage in a given policy may be different than those suggested here and such policy will be governed by the language contained therein. No warranty or appropriateness for a specific purpose is expressed or implied.